Local
Mass. officials order decrease of home heating gas prices. Here's by how much
The rate changes went into effect on Feb. 1.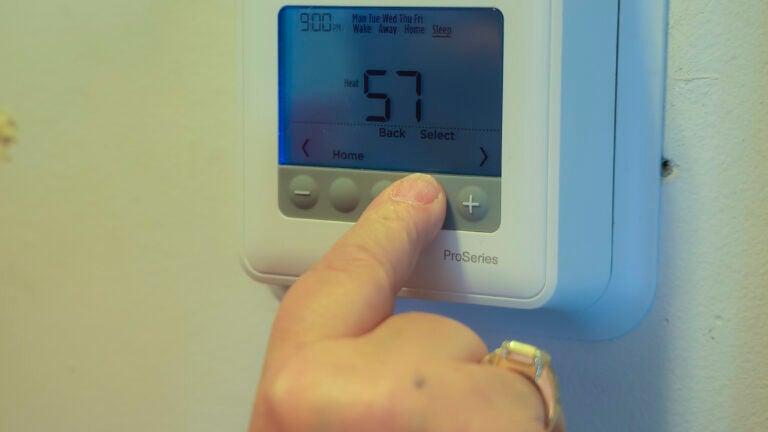 Brutally cold temperatures will strike New England this weekend, forcing residents to crank up their heat. Luckily, most of those that heat their homes with gas will be paying less this month.
The Massachusetts Department of Public Utilities announced Thursday that it had approved reductions in gas supply rates for customers across the state. All in all, monthly bills will decrease by about 4-5% for an average residential heating customer.
The changes went into effect Wednesday. They are the result of "changes in the market-based price of natural gas over the course of the winter period," officials said. The lower rates will be reflected in the utility bills residents receive in March.
"Our administration is focused on reducing costs for Massachusetts residents and businesses," Gov Maura Healey said in a statement. "We are exploring every possible tool to ease burdens, from reductions in energy costs, fuel assistance, nutritional support, and more. With these reduced energy prices, small businesses can grow, and more families will be able to put food on the table and roofs over their heads."
The changes will affect customers of The Berkshire Gas Company, Liberty Utilities, Fitchburg Gas and Electric Light Company (Unitil), Boston Gas Company (National Grid), and NSTAR Gas Company (Eversource Energy).
Gas distribution companies like these are required by law to purchase gas at market price on their customers' behalf. Gas supply rates are the costs of the actual gas burned in residents' homes, and utility companies pass the costs directly to customers. The DPU requires these companies to adjust their gas supply rates if prices on the open market fluctuate significantly.
In most cases, the supply rate changes twice a year. But if there's a big market fluctuation that causes the utilities to over-collect or under-collect money from customers, the DPU can order an adjustment to the supply rate. That is what just happened in Massachusetts.
The supply rates change at least every Nov. 1 and May 1, but declining natural gas prices in the competitive market are causing companies to decrease their supply rates for gas consumed between Feb. 1 and April 30.
"This reduction in energy costs comes not a moment too soon for Massachusetts residents struggling to get by," Energy and Environmental Affairs Secretary Rebecca Tepper said in a statement. "But this adjustment is also an important reminder that we need to urgently and equitably transition away from volatile fossil fuels, which continue to threaten the financial security of our communities. The Healey-Driscoll Administration is moving swiftly to build a clean energy future to save costs and support our businesses."
Newsletter Signup
Stay up to date on all the latest news from Boston.com