Local
Lindsay Clancy's MGH coworkers share words of support as GoFundMe for husband nears $1 million
"The halls may be quiet, but our hearts are speaking loudly in support of Patrick, Lindsay, and your entire family."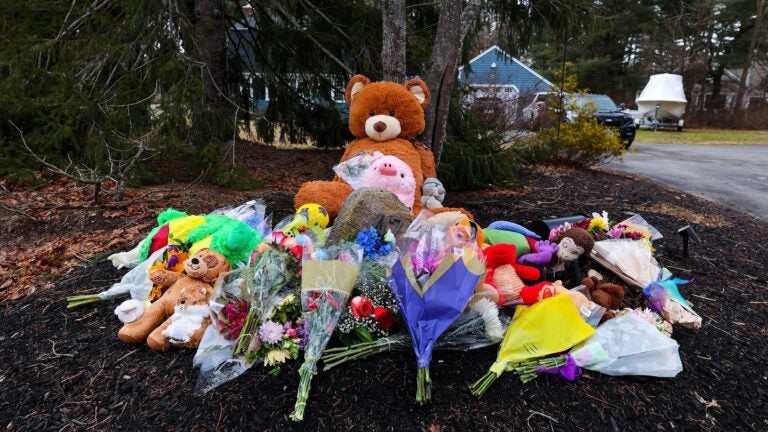 Lindsay Clancy, the Duxbury mother accused of killing her three children last week, was "an amazing mother, nurse, and friend" leading up to the tragedy that rocked her South Shore community, according to coworkers from Massachusetts General Hospital.
In a comment accompanying a $5,125 donation to a GoFundMe page for Clancy's husband, Patrick, the 32-year-old nurse's "MGH Family" described her as an "asset … that we will forever appreciate and love."
According to the comment, the donation comes from the postpartum, special care nursery, and neonatal intensive care units at MGH, where Clancy worked as a labor and delivery nurse.
"The halls may be quiet, but our hearts are speaking loudly in support of Patrick, Lindsay, and your entire family," the group wrote. "We offer you this donation in addition to a promise to continue to share the wonderful stories about Lindsay, your babies, and the light that she brought to her patients in their most vulnerable times."
Lindsay Clancy is accused of strangling her children on Jan. 24 before jumping out a window in a suspected suicide attempt. The two oldest children — 5-year-old Cora and 3-year-old Dawson — were pronounced dead shortly after the incident, and the youngest, 8-month-old Callan, died at Boston Children's Hospital three days later.
Clancy was also hospitalized and is facing charges of homicide, strangulation, and assault and battery with a deadly weapon.
The GoFundMe, to help Patrick Clancy cover medical bills, funeral services, and legal aid, has raised just shy of $1 million in about a week, with nearly 15,000 donors chipping in.
He released a statement on the page Saturday, writing that the couple's three children "were the essence of my life and I'm completely lost without them."
While authorities have not yet spoken to a motive in the case, the tragedy has sparked copious discussion about postpartum mental health. In his statement, Patrick Clancy alluded to his wife's unspecified "condition," which he said had "rapidly worsened."
He asked that the public try to forgive his wife, as he has.
"The real Lindsay was generously loving and caring towards everyone – me, our kids, family, friends, and her patients," Patrick Clancy wrote. "The very fibers of her soul are loving. All I wish for her now is that she can somehow find peace."
It is not clear when Lindsay Clancy might be arraigned. A spokesperson for the Plymouth County District Attorney's Office told Boston.com on Tuesday that no arraignment had been scheduled at that point, noting that Clancy remained hospitalized.
Duxbury Police Chief Michael Carbone told The Boston Globe Thursday morning that while he doesn't know Clancy's exact condition, "she is getting better day by day and has been talking to family and friends."
Newsletter Signup
Stay up to date on all the latest news from Boston.com