Local News
This abandoned 1-year-old pig is looking for a new home
"I honestly can say that I've never met a pig with such a sparkling personality."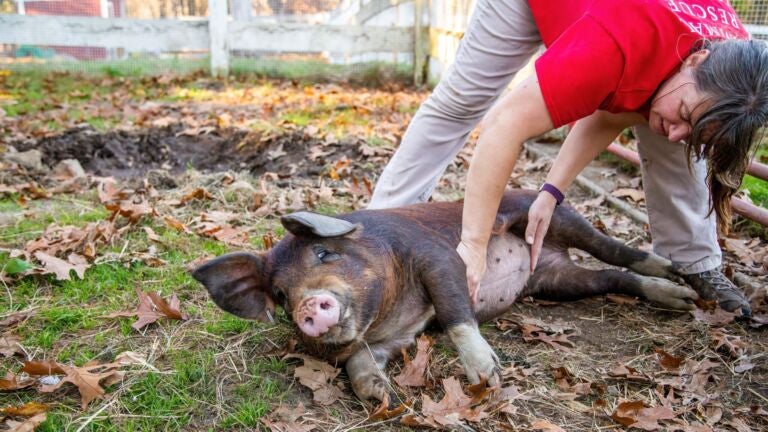 The Animal Rescue League of Boston is looking to find a new family for an abandoned 1-year-old pig.
Last October, the pig, now named Clarendon, was left behind in a Boston residence by a northern New Englander visiting family in the city. The family gave the pig to animal control. Now, the ARL is looking to find Clarendon a permanent home.
"I honestly can say that I've never met a pig with such a sparkling personality." the ARL told WCVB. "She really is something special."
Because she was transported into Massachusetts illegally, when Clarendon first arrived at the Dedham-based Animal Rescue League, she was quarantined before receiving various veterinary checkups. The ARL says she is healthy and has grown even more comfortable around league employees and visitors than past pigs.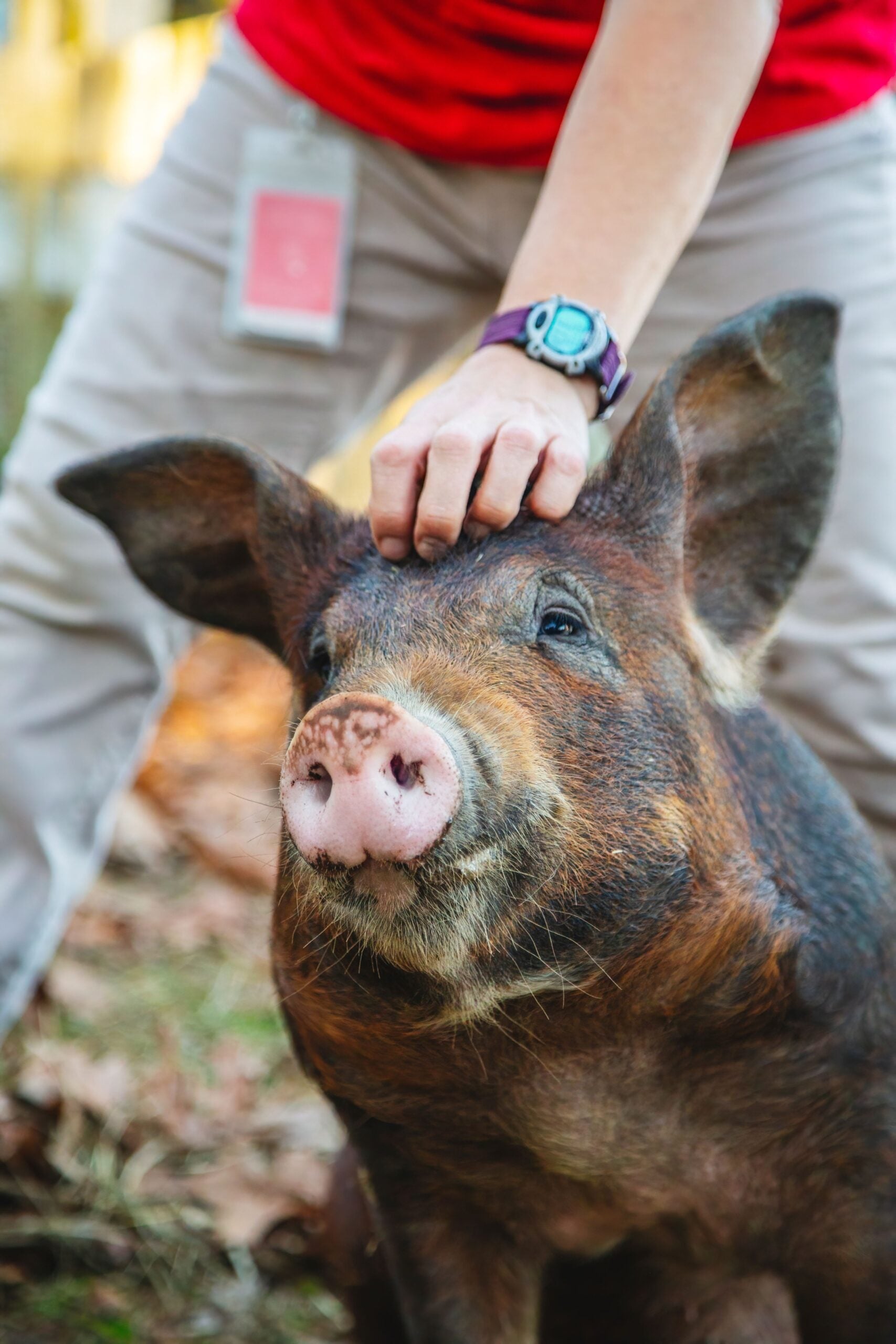 "She is constantly showing her affectionate and playful side, welcoming anyone who comes to visit, and excitedly running around her pen to the delight of ARL staff and volunteers," the league said in a press release Wednesday.
The ARL says Clarendon was likely bred for consumption, but they will ensure the pig's eventual home will be safe for the porker, free from concerns of potentially ending up eaten.
"Clarendon is a breed of pig that is typically bred for meat production, meaning when she is full-grown, she will likely weigh several hundred pounds," the ARL said. "Therefore, her new home will have to be able to accommodate an animal of her size."
According to the league, pigs often make great pets, but many may be hesitant to adopt due to the animal's eventual size. Regardless of these concerns, the ARL says that Clarendon would make an excellent friend.
"Clarendon is truly an amazing pig," Mike DeFina, an ARL spokesman, told Boston.com. "Anyone who has interacted with her has been immediately drawn to her outgoing personality. She's incredibly friendly and social and is going to make a wonderful companion animal for the lucky family who adopts her."
The ARL is encouraging anyone interested to contact them at
617-426-9170 x605 or [email protected]
Newsletter Signup
Stay up to date on all the latest news from Boston.com