Local
Death investigation underway at Emerson College dorm
Police responded to the residence hall at 80 Boylston St. around 10:02 a.m. Friday.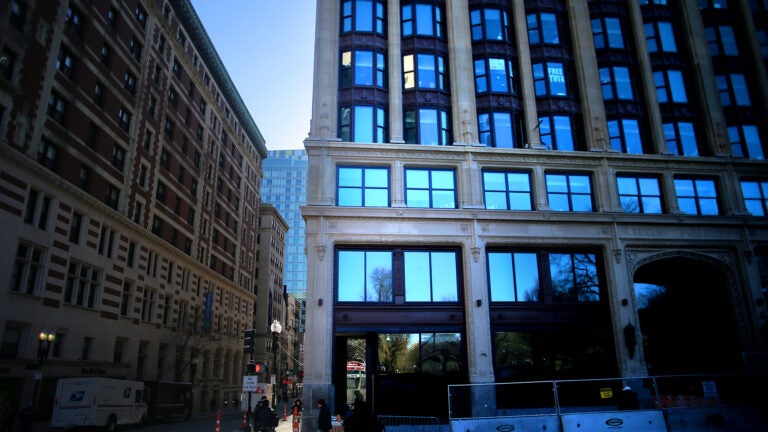 Boston police are investigating after a body was found Friday morning at an Emerson College dormitory.
Officers responded to the dormitory at 80 Boylston St. around 10:02 a.m. for the "death investigation," according to a police spokesperson.
According to the college's website, 80 Boylston, a 13-story, 1,053-bed residence hall known as the Little Building, houses all first-year students.
"Earlier today, Emerson College staff requested assistance from Boston EMS and Police regarding a medical emergency on campus," the school said in a statement. "The College cannot make any additional statements about the situation at this time."
The college released a statement, signed by interim President William Gilligan and Vice President and Dean for Campus Life Jim Hoppe, saying, "It is with deep sadness that we write to you today to share the news of the death of a member of our student community. At the request of the student's family, we are not providing any additional details at this time."
The statement went on to say that the Boston Police Department was investigating the incident, but did not have any safety concerns at this time.
"If there is ever a security threat to our campus, or need for immediate action, we will notify the campus via Emerson Alert and text/voicemail," the college said.
The college set up a gathering area for students on the second floor, Room 225, of the Little Building. Counseling staff and chaplains will be present throughout the day Friday until 7 p.m., and Saturday and Sunday from 1–3 p.m.

Newsletter Signup
Stay up to date on all the latest news from Boston.com