Local
Here's how the artic blast affected Bostonians this weekend
A hospital emergency room closed, a show was canceled, and flights were delayed around the region due to the weather.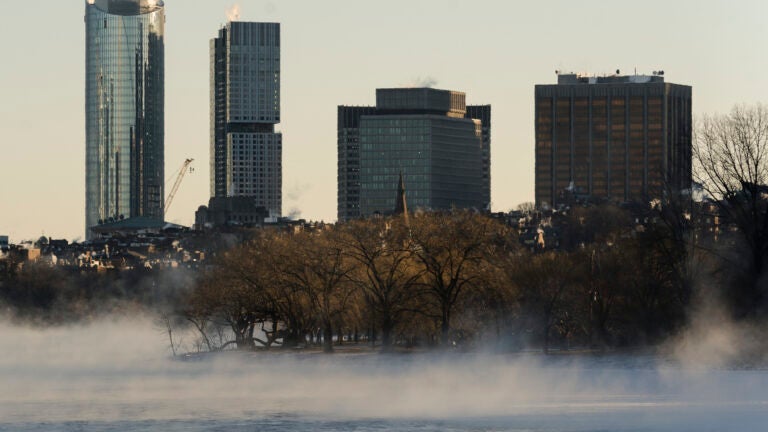 An arctic blast caused extreme wind and cold in Boston this weekend. This also caused flight cancellations, frozen pipes, and more.
Flight delays
The below-freezing weather caused Boston Logan to experience over 263 delays and 86 cancellations as of 6 p.m. Saturday, according to FlightAware's Misery Map.
According to NBC10, Boston Delta's flight delays were caused by frozen fuel lines. The temperature drop also impacted JetBlue.
Pipes burst
The emergency room at Boston Medical Center will be closed until Tuesday after a pipe burst and flooded the building. This caused several "code blacks" in the area.
"Due to severe weather, a pipe froze and burst Saturday night in Boston Medical Center's Emergency Department. All patients in the affected areas of the Emergency Department were safely moved to other areas of the hospital. The Emergency Department will remain closed until Tuesday," wrote Boston Medical Center in a statement, according to NBC10 Boston.
A Rockport nursing home also experienced a pipe burst due to the cold temperatures. According to a Facebook post from the Rockport Police Department, the residents of the nursing home were evacuated and relocated.
Another pipe burst at the Prudential Center Saturday. Customers were alerted to the situation with a "Closed for emergency" sign on the doors, according to NBC10 Boston.
Sprinkler systems freeze at Wang
An Impractical Jokers show inside the Wang Theatre at the Boch Center was rescheduled due to the sprinkler system freezing, according to NBC10 Boston.
The Boch Center posted a Tweet saying that the show was rescheduled to Saturday, April 29, because of "record low temperatures causing the venue sprinkler system to break."
Water main breaks
Boston Water and Sewer Commission commended the work of its crews after a water main broke and was repaired on 8th Street in Boston.
Newsletter Signup
Stay up to date on all the latest news from Boston.com