Local
Newton Jewish center severely damaged amid subzero temperatures
"We are shattered by this."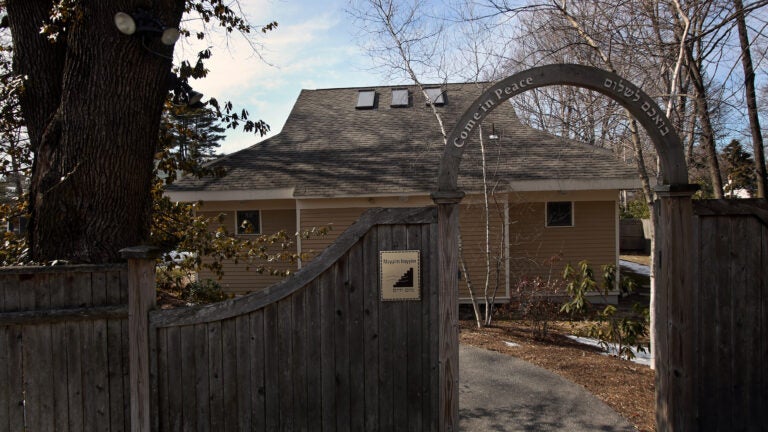 A well-known Jewish learning and spirituality center in Newton suffered severe weather-related damage this weekend, as temperatures plummeted to dangerously low levels before warming back up Sunday.
The damage occurred to Mayyim Hayyim, a mikveh, or Jewish ritual bath. Mayyim Hayyim also serves as a community center with classes, art exhibits, and a variety of other programs.
Despite preventative measures, the center suffered "significant damage," according to a press release. Multiple pipes burst, causing water damage to wood flooring and a ceiling collapse. Temperatures fell to as low as -9 early Saturday morning in Newton.
Staff members are still working to evaluate the extent of damage, and Mayyim Hayyim is closed for the time being as repairs are made.
Mayyim Hayyim, which opened in 2004, provides almost 1,600 immersions and 100 education programs a year, according to the center. It has already been forced to cancel many scheduled activities like conversion ceremonies, classes, tours, congregational visits, rituals for those trying to conceive a child, and more.
"We are shattered by this," CEO Carrie Bornstein said in a statement. "But we will emerge to continue our mission of celebration, healing, and renewal."
Mayyim Hayyim was not the only notable building in the area to feel the effects of the weekend's dramatic weather.
On Saturday night, a frozen pipe burst at Boston Medical Center's emergency department, forcing patients to be moved to another area of the hospital. The department will remain closed until Tuesday.
The Wang Theater had to postpone two sold-out shows of the Impractical Jokers Saturday night after a sprinkler pipe burst in the boiler room due to the cold. An alarm alerted staff of the issue at about 4:50 p.m., and firefighters quickly determined that repairs could not be quickly completed. The decision to postpone the shows was made at 6:15 p.m.
And an armory being used as a warming center in Providence, R.I. had its windows blown out by strong winds Friday night, the Associated Press reported. Repairs were quickly made at the Cranston Street Armory, and those inside were safely moved to other rooms.
Newsletter Signup
Stay up to date on all the latest news from Boston.com