Local
250 high schoolers at Boys and Girls Clubs of Boston surprised with free laptops
"I'm just so happy, so grateful. This is such a blessing."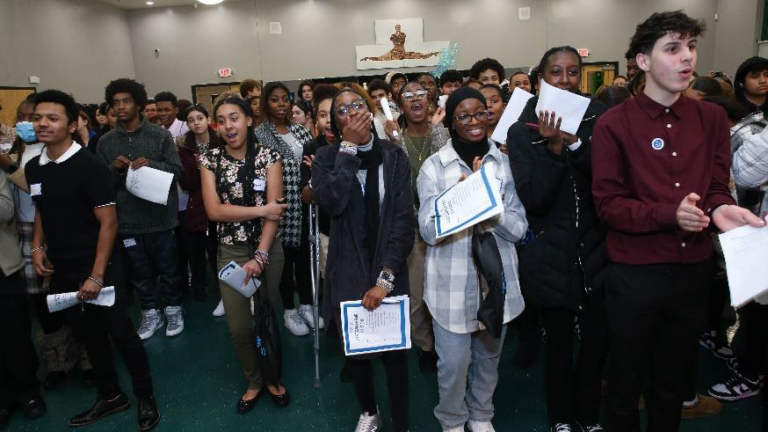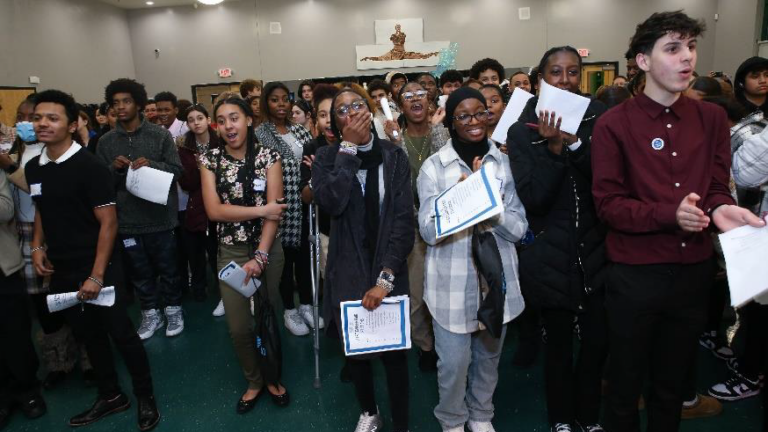 You get a laptop, you get a laptop … and you get a laptop.
A hundred and forty teens had their Oprah moment last week when they were surprised with laptops as a part of a collaborative effort between AT&T and the Boys and Girls Clubs of Boston, or BGCB, to help high schoolers plan for the future.
"I am so excited. I'm going to college in the fall and I know this is going to be utilized a lot," Paris Figuero, a high school senior, told WCVB. "I'm just so happy, so grateful. This is such a blessing."
The 250 laptop giveaway was part of BGCB's Ready to Work program, which helps high school club members prepare for employment opportunities through one-on-one mentoring, resume draft workshops, job fairs, interviewing training, and other employment skill-building opportunities.
"The Ready to Work program has helped [Paris] build upon skills she has gained while participating in the leadership programs at BGCB," Paris's mom Allison Lopez said in an email to Boston.com. "Receiving this laptop ensures that she can continue to build upon those skills that she has acquired through Ready to Work, and keeps her connected to opportunities that can only be found online."
The surprise took place at the Berkshire Partners Blue Hill Boys & Girls Club, where club members participated in a teen career fair before receiving their laptops. In addition to the 140 members who received laptops in person, the outstanding 110 laptops will be given to those who could not attend the event.
"Ready to Work is our initiative, and it is just really about matching our teens' passions to their pathways," Jennifer Medina, director of workforce development for BGCB, told Boston.com. "Whatever that may look like, we're just here to meet them where they are at."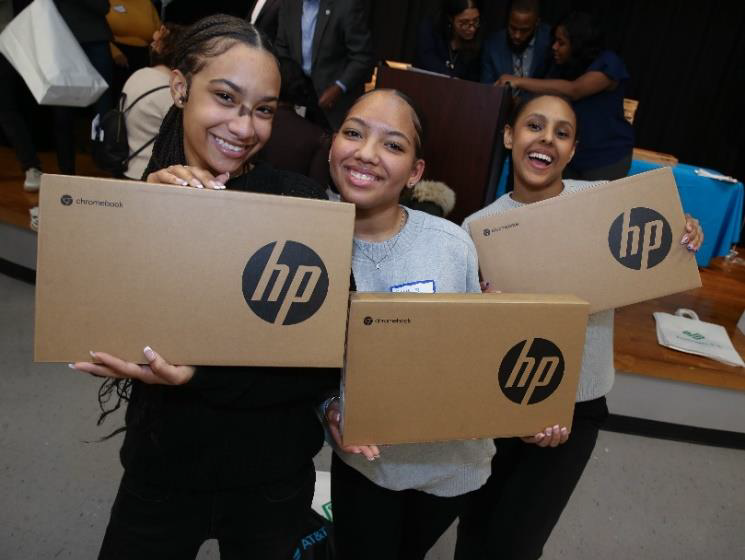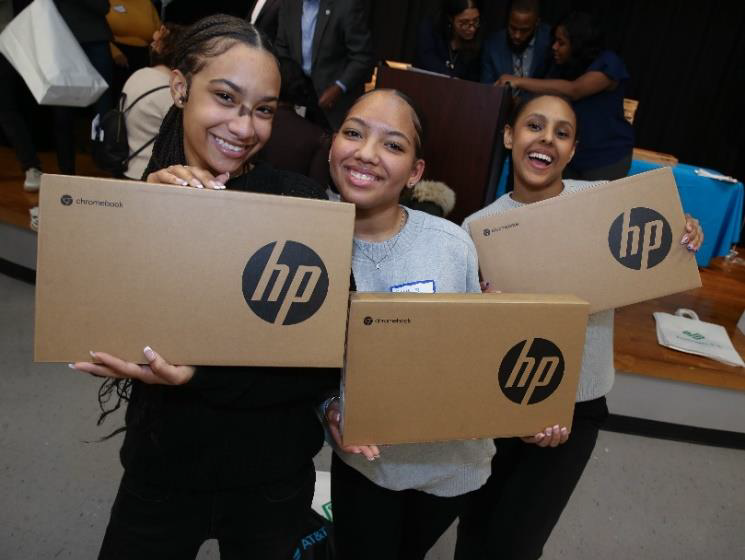 The nearly 11-year-old program is made up of nine clubs that span 22 out of 23 Boston neighborhoods. As students received laptops from school for online classes, Ready to Work took shape as a way for club members to prepare for employment opportunities, virtually.
However, as students returned to in-person classes full time, schools started reclaiming laptops, hindering many high schoolers' ability to access the internet — and participate in Ready to Work.
"Just being a club staff, program staff, and seeing the lack of access, that was the overall theme that I [saw]," Medina said. "And AT&T were able to fulfill that … just putting more of an emphasis on the lack of access to technology."
In addition to providing club members with laptops, the collaboration with AT&T also showed the high schoolers that several different types of jobs can exist within a company, Medina said. AT&T has worked with BGCB before, and both hope to cooperate again in the future.
"Our AT&T employees are eager to give back to the Boston communities where they live, work and play," said John Emra, president, AT&T Atlantic Region, in a statement to Boston.com. "These amazing kids are the future of our city, our economy, and our company. We're grateful for the opportunity to spend time with them and for the life-changing work done by Robert Lewis and everyone at the Boys & Girls Clubs of Boston."
Newsletter Signup
Stay up to date on all the latest news from Boston.com