Local
A shark turned up encrusted in ice on the Cape during this past weekend's cold snap
A local photographer snapped some shots of the ice-covered creature.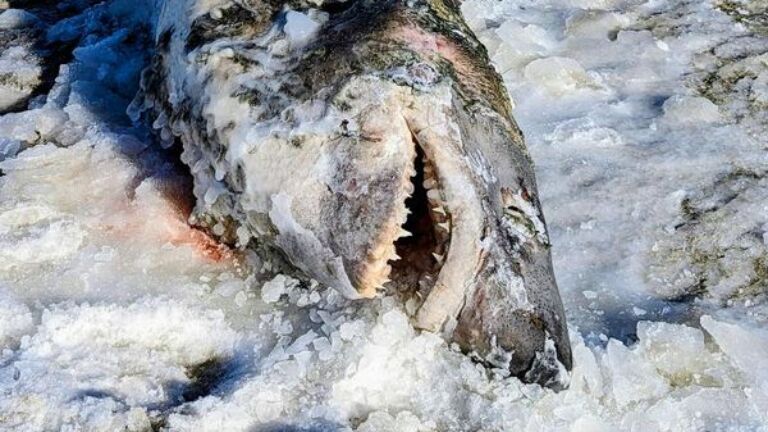 Sharks have a reputation for being cold-blooded creatures, but last weekend's intense arctic blast apparently took that to a whole different level for one unfortunate shark seen on a Cape Cod beach.
Amie Medeiros, a local photographer, captured photos of the deceased Porbeagle shark covered in ice at Cold Storage Beach in Dennis on Saturday.
Medeiros uploaded the images to her Instagram account (@capeimagesbyamie), where they quickly became popular among her over 4,300 followers.
Medeiros also shared photos with Boston.com on Monday: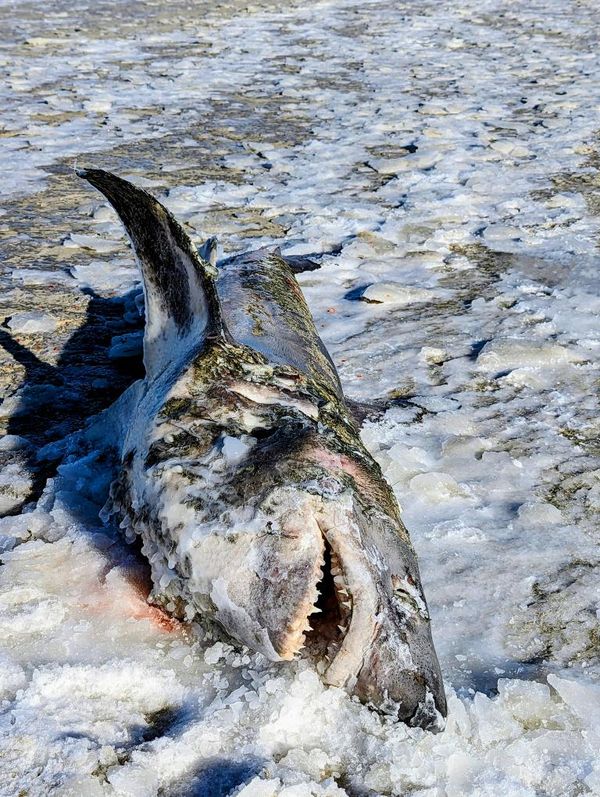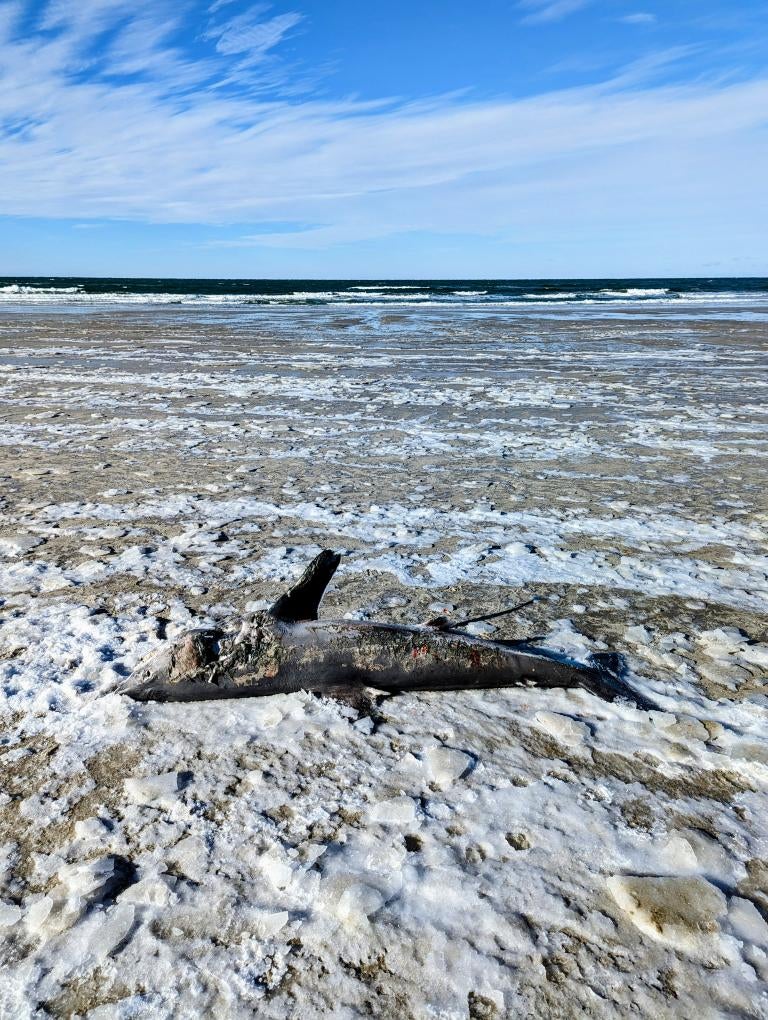 John Chisholm, an adjunct scientist at the Anderson Cabot Center for Ocean Life at the New England Aquarium, wrote in a tweet he believes the male shark may be the same one that washed up on the beach previously "and has been moving around with the big tides."
Chisholm went to find the shark so he could gather measurements to compare the two, but "unfortunately, someone took the tail, dorsal fin, pectoral fin, and what was left of the teeth," he wrote in another tweet posted Monday.
Nonetheless, the image of the icy shark was yet another sign of just how frigid New England was between last Friday and Saturday.
As the the region experienced sub-zero temperatures across the board, wind chill recorded above Mount Washington in New Hampshire set a new national record at -108 degrees.
And that wasn't the only addition made to the record books these last few days.
Boston saw its largest temperature swing across 30 hours in history, as temperatures leaped from -7 to 50 degrees between Saturday and Sunday.
Newsletter Signup
Stay up to date on all the latest news from Boston.com