Local News
Massachusetts diocese publishes nameless clergy abuse report
"As your bishop, I am profoundly sorry for the abuse of minors by priests within this diocese since its founding in 1950."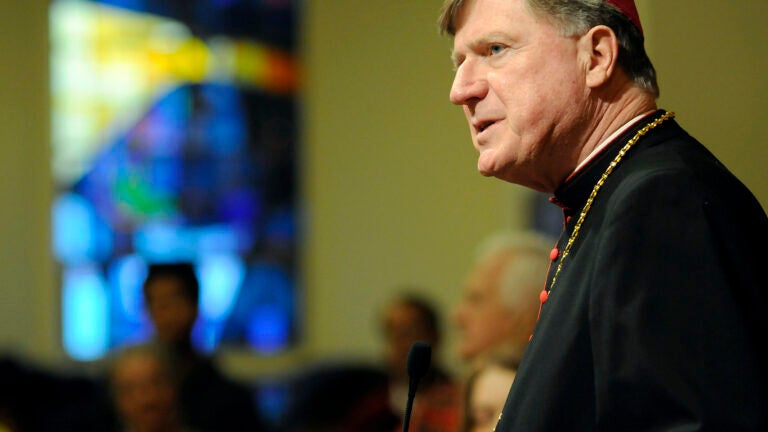 A Roman Catholic Diocese that covers central Massachusetts has published a new report about clergy sexual abuse of minors between 1950 and 2022, but unlike similar reports released by many other dioceses, the report did not include the names of the priests who were found to have committed abuse.
In the report made public Friday, Bishop Robert McManus of the Roman Catholic Diocese of Worcester said he felt releasing the names "will not accurately reflect the various concerns and outcomes."
McManus said that in addition to reporting every allegation to law enforcement, the diocese publishes information on its website about every priest who has been placed on leave due to a credible report of abuse or who has been removed from clerical duties.
"Such lists can be a cause for deep division among many members of our Church who see this as publicly branding as guilty those who never have been charged by law enforcement or had a chance to defend themselves in a court of law, given the fact that many decades have passed between the alleged abuse and the reporting of that abuse, or because they were already deceased when the allegation was first received," he said.
The new report updates a 2004 report that covered 1950 until 2004. It found there were 209 allegations of priest sexual abuse over the 72-year period. Of those, 173 were found to be credible, 28 were unsubstantiated and eight were false or withdrawn.
Boston Attorney Mitchell Garabedian, who has worked on many priest abuse cases for decades, called the report "a self-serving document" by a diocese that "has allowed the wholesale sexual abuse of children for decades."
As the Catholic Church across the country and worldwide comes to terms with a legacy of the sexual abuse of minors, it has become relatively common for dioceses to release the names of the priests who were found to be involved.
According to the Massachusetts-based organization BishopAccountability.org, which describes itself as a watchdog group that pushes for transparency in priest sex abuse, 160 dioceses and 29 religious orders across the country have released lists. As of Friday, the group listed 14 dioceses that had not published lists of accused priests. The list included Worcester.
BishopAccountability.org President Terence McKiernan said the decision of the Worcester Diocese to not release the names was surprising because so many dioceses across the country have released names with lists of the priests involved. He said the Worcester Diocese has a history of "circling the wagons" that began in the late 1990s when a local reporter began writing about the issue.
"They just have never changed their tune, basically," he said.
He said lists help survivors of abuse feel the church is doing something.
"When you don't have a list these days, you're saying you don't care. And that's a very hurtful thing for survivors," he said. "It's also very valuable to have a list because survivors feel sad, but glad that they are confirmed to have company in what they're going through."
Regionally, the Diocese of Manchester, which covers New Hampshire, and the Diocese of Burlington, which covers Vermont, released similar reports in 2019 that included the names of the priests.
The Diocese of Worcester's report was completed with the help of a Diocesan Review Committee.
"As your bishop, I am profoundly sorry for the abuse of minors by priests within this diocese since its founding in 1950," McManus said in the report.
The report found that 96% of the alleged abuse happened before 1990. There has been one report of abuse since 1998 and one report of child pornography involving a priest since 2000.
Of all the abuse cases, most involved boys. About 25% involved girls.
Boston.com Tonight
Sign up to receive the latest headlines in your inbox, every night.