Local
Alewife station parking garage to partially reopen Wednesday
The garage has been closed since a driver on the top level slammed their car into a concrete barrier, sending debris into the station's lobby Saturday afternoon.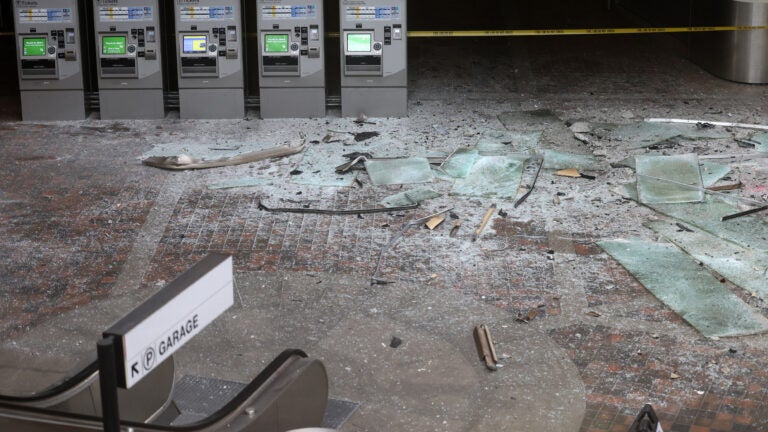 The MBTA announced Tuesday that the parking garage at Alewife Station will partially reopen following a car crash on the garage's top level.
The garage will reopen Feb. 8, with levels G, 2, 3, and 4 accessible to drivers. Level 5 will remain closed, as will the lobby floor.
The station has been closed since Saturday, when a vehicle was left hanging off the garage's top level. The incident happened around 1:30 p.m. when a man drove his car into a barrier above the station's lobby and mezzanine. Debris rained down, crashing into the glass ceiling below and eventually into the heart of the station.
An MBTA spokesperson told The Boston Globe that the driver was brought to a local hospital with injuries, and that preliminary findings indicated that the crash was intentional.
Miraculously, only one person in the lobby suffered a minor hand injury.
Th MBTA continues to work on repairs to the station, and shuttle buses have replaced Red Line service between Alewife and Davis.
The agency is working to resume full Red Line service this week by utilizing the nearby Russell Field headhouse, officials said. Workers are installing signage and lighting along a path to the headhouse, and will open access through a tunnel under Alewife Brook Parkway.
Newsletter Signup
Stay up to date on all the latest news from Boston.com