Local
A WBUR anchor is running off to join the circus. Really, though.
"This was an interesting development that I never foresaw, expected, or planned for."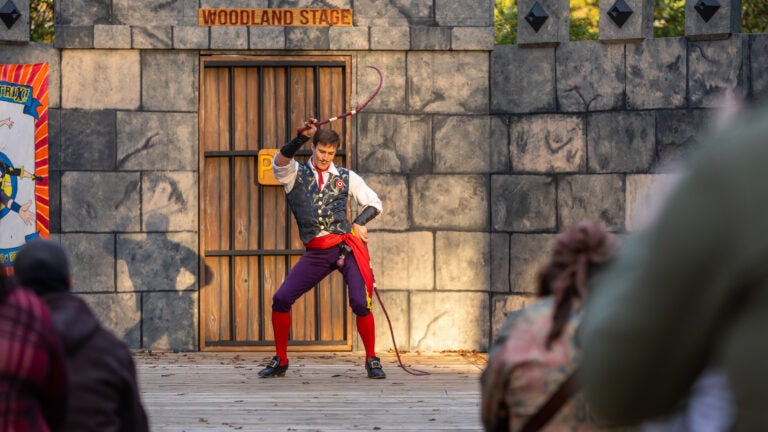 A WBUR reporter is running away from his anchor post to join the circus as a full-time performer, doing elaborate whip-cracking sets for audiences far and wide.
Jack Lepiarz – known in the fair circuit as Jaques Ze Whipper – packed up his desk Tuesday morning and said goodbye to his colleagues. He announced his departure in a tweet Monday, which was also his final day on the air.
"Some personal news: After 13 years, today is my last day on the air at @WBUR. I'm running away to join the circus (really)," Lepiarz tweeted, adding later, "I am a circus kid."
The decision came after many months of contemplation, Lepiarz told Boston.com in a phone call Tuesday in between cleaning out his desk.
He started thinking about the transition after videos of his performances gained a following on TikTok during 2021.
"This was an interesting development that I never foresaw, expected, or planned for," Lepiarz said, adding that he decided to see how it played out.
He wound up gaining additional followers after his audition on "America's Got Talent" in 2022, and rejoined the Renaissance fair circuit soon after.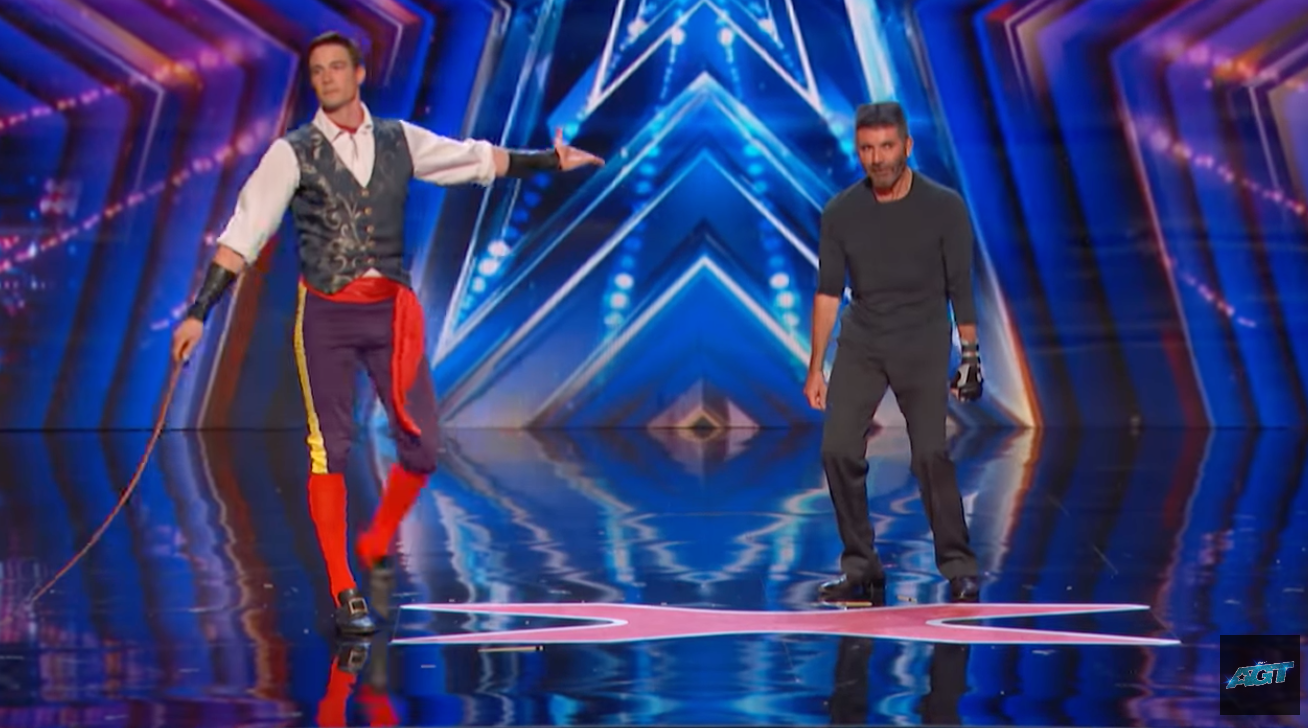 It was after he started doing live performances again at places like the King Richard's Faire in Massachusetts that he realized "now is the time to do this," he said. He added that his shows were "all absolutely packed."
"After every show — and this was really extraordinary — there was 30 to 40 minutes of photo taking," he said. "I'm used to, you got 5 or 10 minutes of interacting with fans after every show."
All of the photos left him with "no time to do anything else," Lepiarz said.
He's been performing since he was a child and got his start with his dad at the King Richard's Faire. The performer said he'd "shunned it for a few years" during his childhood before recognizing how marketable his skills were.
"It beats working, scooping ice cream, making $6.25 an hour — because I did that job when I was 16, and I didn't want to go back," he said.
His next scheduled show is in March at the Florida Renaissance Festival in Deerfield Beach, but he said he's working to line up some smaller gigs in the meantime. He'll also keep up his social media presence, but that's not his main focus right now.
"My main aspiration is to do, you know, wonderful live shows for people," Lepiarz said. "That's the way I would like to most interact with people."
Newsletter Signup
Stay up to date on all the latest news from Boston.com