Local
Duxbury case: 5 things we learned from Lindsay Clancy's arraignment
Clancy reportedly told her husband she heard a voice telling her to kill her kids and herself, according to prosecutors.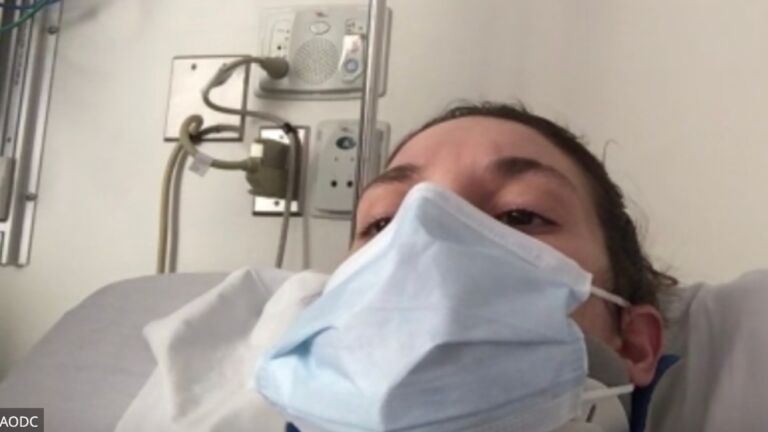 After leaving home to run an errand and pick up dinner on Jan. 24, Patrick Clancy returned to deafening silence.
In the brief time that he was gone, prosecutors say his wife, Lindsay Clancy, strangled their three young children with exercise bands in the family's Duxbury home. She then leaped from a second-story window in an attempt to kill herself, sustaining injuries that have paralyzed her from the waist down.
The 32-year-old mother faced murder, strangulation, and assault and battery charges from her hospital bed Tuesday, appearing by Zoom in Plymouth District Court.
There, attorneys offered differing accounts of Clancy's mental state in the days and hours leading up to the evening she allegedly strangled 5-year-old Cora, 3-year-old Dawson, and 8-month-old Callan.
Here's what we learned from Lindsay Clancy's arraignment:
What happened that day?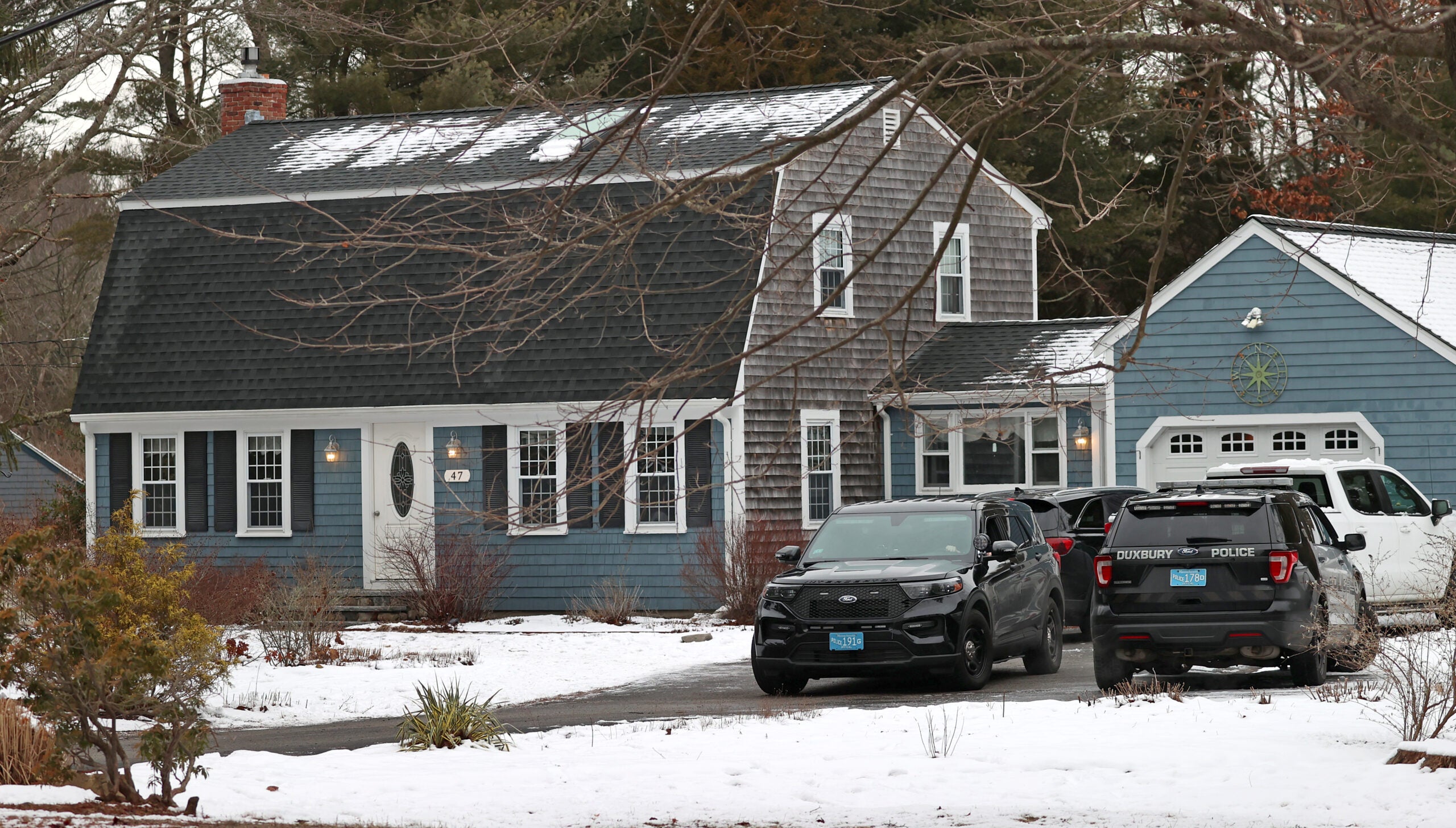 On Jan. 24, Clancy took her daughter to a doctor's appointment and played outside with her two eldest children, building a snowman and sending pictures to family members, Assistant District Attorney Jennifer Sprague told the court.
Later, prosecutors say Clancy suggested to her husband that they order dinner from ThreeV restaurant in Plymouth and searched online to see how long it would take him to drive there. At his wife's request, Patrick Clancy left to shop at CVS and pick up the takeout.
"When he arrived home, the first thing he noticed was the silence," Sprague said.
She said he called 911 after finding Lindsay Clancy on the ground outside, conscious but with apparent cuts to her wrists and neck.
"The 911 call kept going," Sprague said, adding that Patrick Clancy can be heard heading to the basement and calling out for his children.
"He can then be heard screaming in agony and shock as he found his children," she said. "His screams seem to get louder and more agonized as the time passes."
Sprague said the children were killed by ligature strangulation, which can take several minutes — giving Lindsay Clancy time to change her mind and remove the bands, she argued.
"Each child still had the exercise band that was used to strangle them tied around their necks when their father found them," Sprague said. "He removed the bands and begged them to breathe."
The two oldest children were taken to a hospital and pronounced dead. The youngest was flown to Boston Children's Hospital, where the medical staff was able to recover his pulse, but not his brain activity, Sprague said. He died a few days later.
Sprague alleged that Clancy planned the killings in advance.
"The defendant is a danger to herself and others," she said. "She planned these murders, gave herself the time and privacy needed to commit the murders, and then she strangled each child in the place where they should have felt the safest: At home with their mom."
What was her mental state?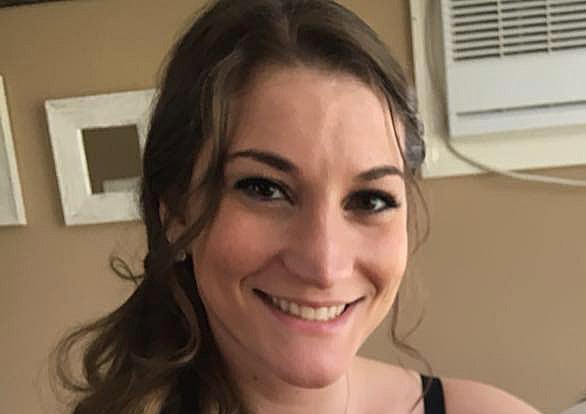 Sprague told the court that Clancy called her husband on Monday while sitting with a forensic psychologist hired by her defense attorney. During that call, Sprague said Clancy told her husband that she killed the kids because she heard a voice and had a "moment of psychosis."
"He asked her what voices she heard, and she said she heard a man's voice telling her to kill the kids and kill herself, because it was her last chance," Sprague said, adding that Patrick Clancy told police his wife had never heard voices or used the word "psychosis" with him before.
Journal entries on her cellphone and in notebooks found in her home detailed Clancy's daily activities, mental state, and medication use, Sprague said, asserting that the writing was clear and gave no indications of hallucinations or delusions.
"I think I sort of resent my other children, because they prevent me from treating Cal like my first baby," she wrote in one note on Oct. 25, according to Sprague. "And I know that's not fair to them. I know that. I was feeling so depressed last evening when Cora and Dawson came home from school. I know it runs off on them, so we had a pretty rough evening. I want to feel love and connection with all of my kids."
Initially diagnosed with generalized anxiety disorder, Clancy wrote about her suicidal ideation in December and told her husband that she had suicidal thoughts and at one time had thoughts of harming her children, Sprague said.
However, Clancy no longer wrote of or voiced those thoughts after voluntarily admitting herself to McLean Hospital for several days in early January, the prosecutor said.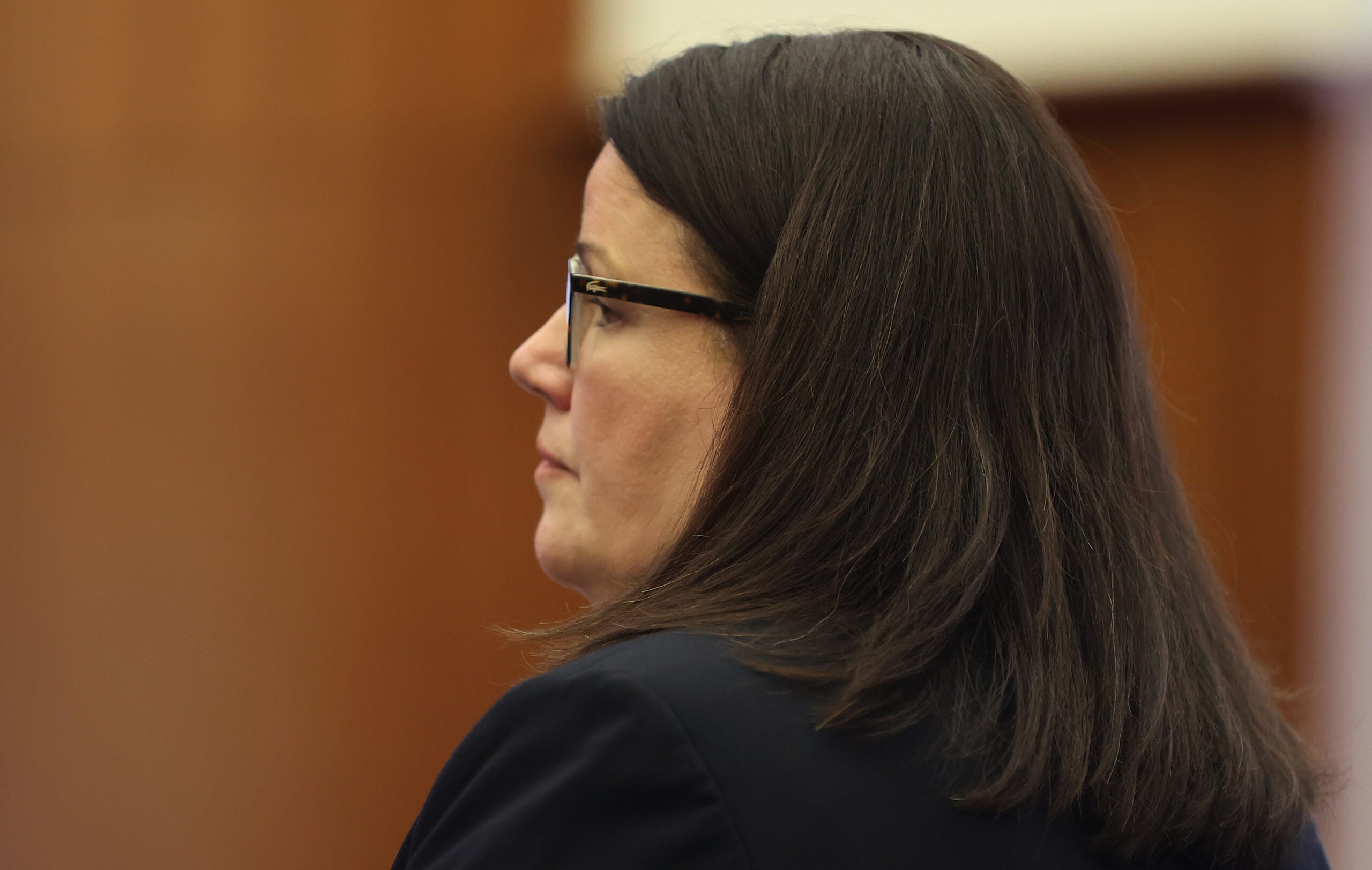 Clancy's defense attorney, Kevin J. Reddington, has said that his client was prescribed 13 different psychiatric medications between last October and January.
While Reddington has argued that Clancy was overmedicated, Sprague said Patrick Clancy told police his wife took her medications as prescribed and was never on more than four or five at a time.
She was only taking three medications at the time of the murders, according to Sprague.
Reddington described his client's worsening mental state, noting that she "was having bad thoughts; she was having worsening depression" and "wasn't sleeping."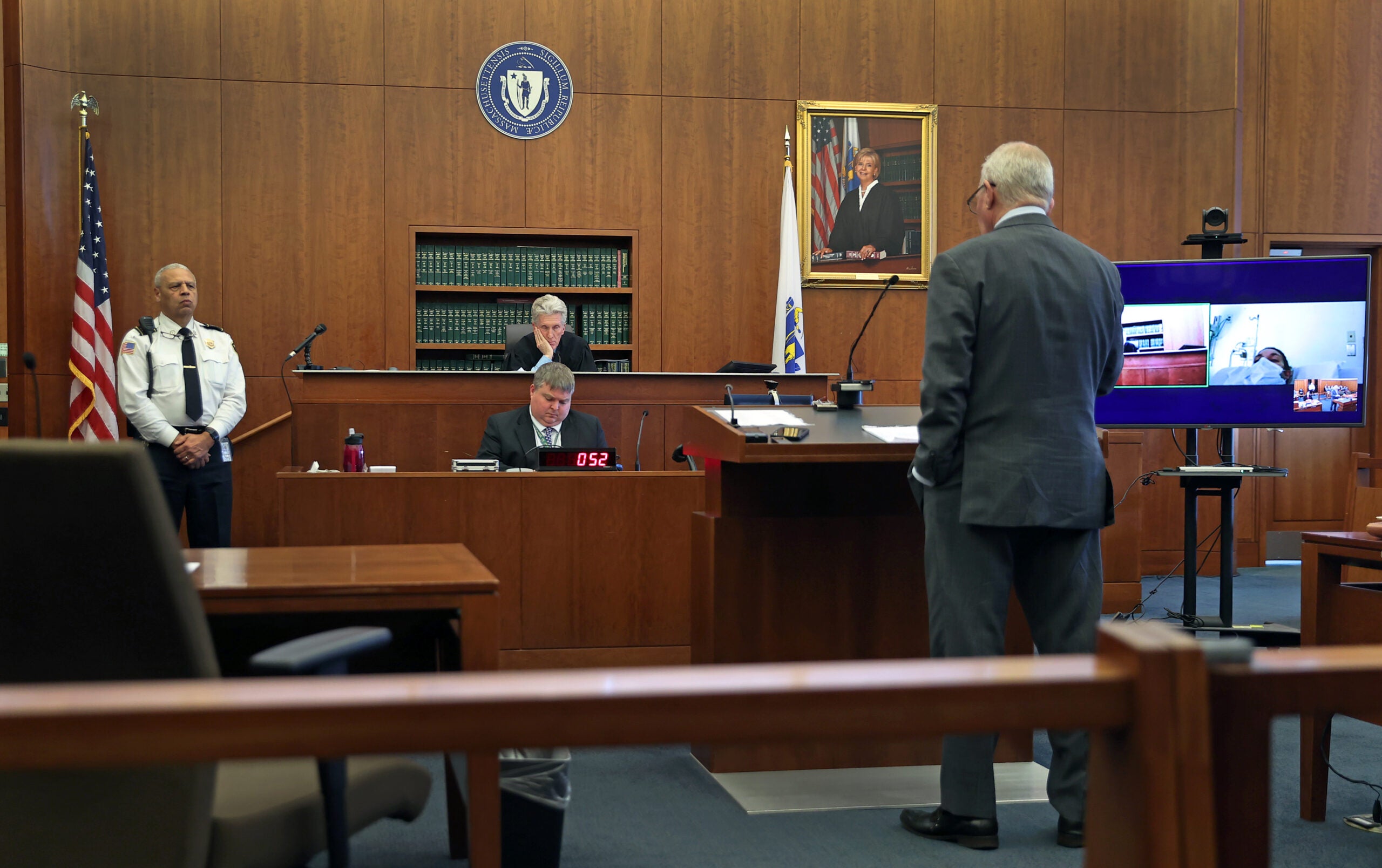 Clancy's current condition
Reddington told the court that his client's emotional state is severe enough to warrant around-the-clock suicide watch.
"She's suicidal," he said. "She's extremely emotional, however she's unable and has been unable to express any happiness or sadness or cry."
He submitted a letter written by her attending surgeon indicating that she suffered a severe spinal cord injury and is not expected to recover meaningful function below her belly button. Clancy also sustained rib and cervical spine fractures, he said.
The wishing vase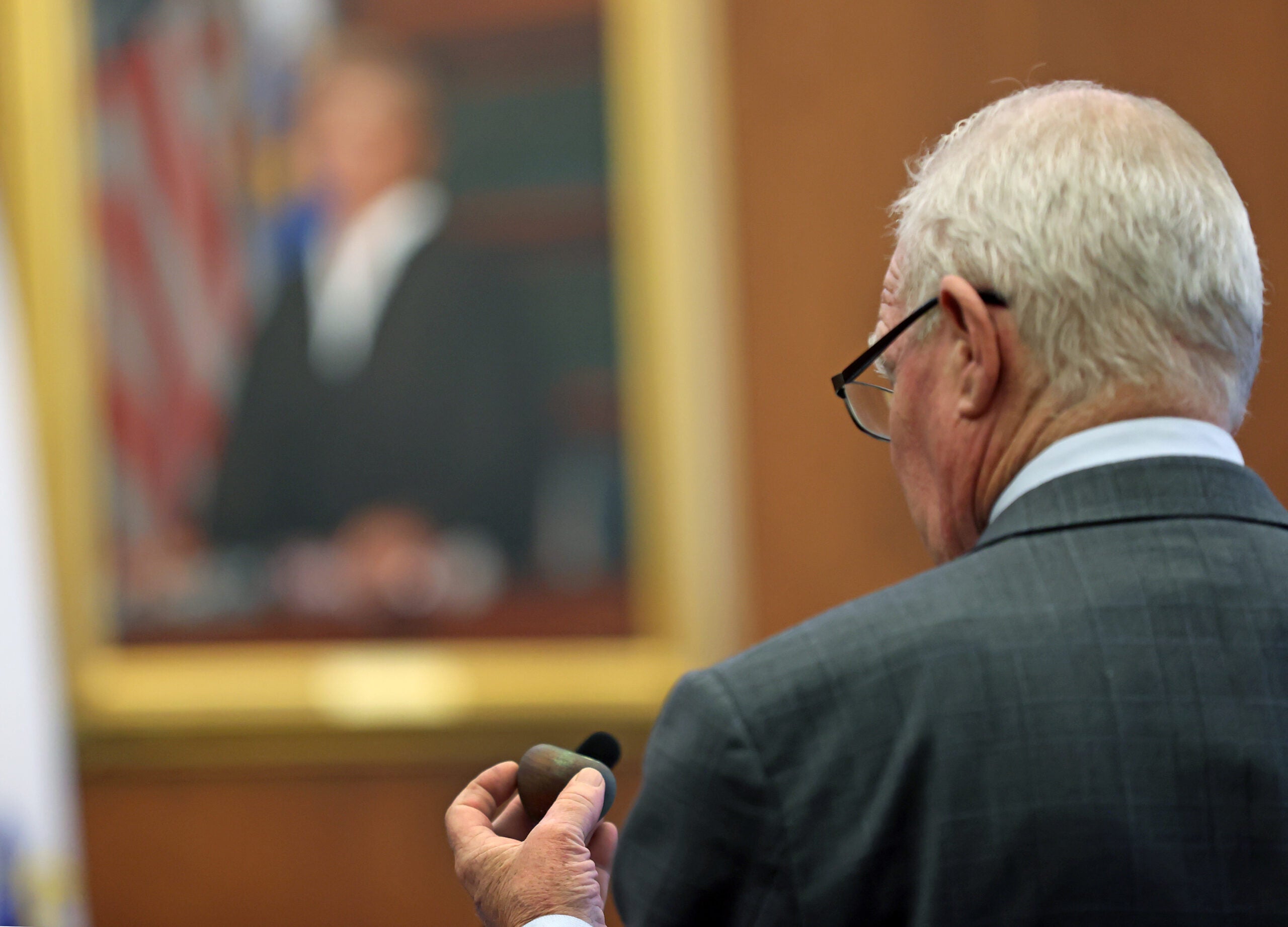 Inside a drawer in the family's Duxbury home, among Clancy's various medications, Reddington said he found what he described as a "wish vase," to be filled with wishes written on scraps of paper.
"And there are literally dozens of these little pieces of paper that talk about Lindsay's wish for happiness and health for her children, that she could get pregnant again, that she would be able to be with her children — little Callan, Dawson, Cora. That they would be happy, healthy, and successful," Reddington told the court.
He added: "This is not a woman, your honor, that had any reason to hurt those innocent children."
What the judge said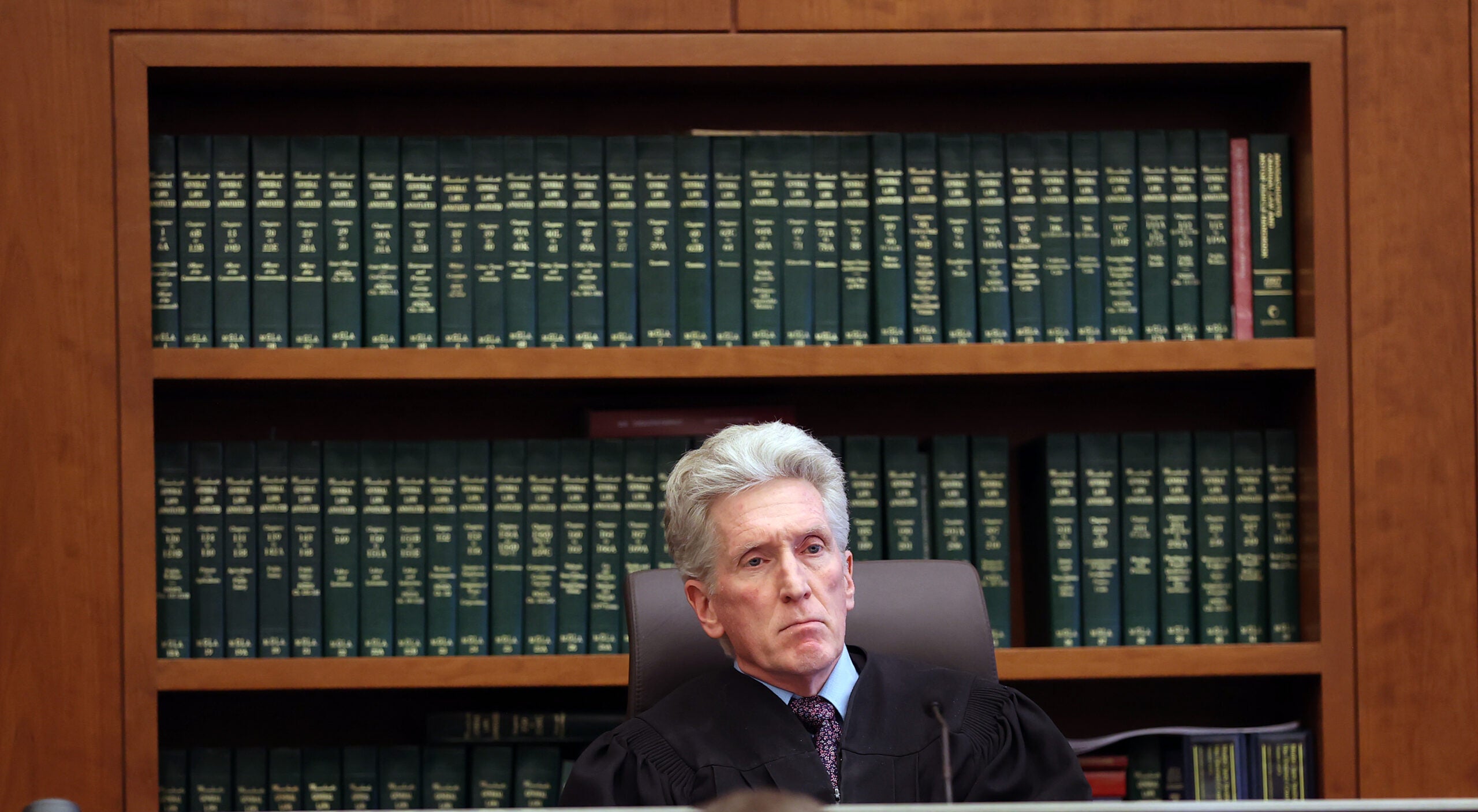 While Judge John Canavan noted that "the factual allegations in this case are both horrific and tragic," he determined that Clancy posed minimal flight risk due to her injuries, lack of criminal record or history of abuse, and strong local ties.
He opted not to set monetary bail and ordered that she be held at her current hospital until cleared for transfer to a new facility. She's due back in court on May 2.
Watch Lindsay Clancy's full arraignment below:
Newsletter Signup
Stay up to date on all the latest news from Boston.com