Local
Nearly 250 assisted living residents displaced for weeks after pipe bursts in Worcester apartment complex
The building's entire electrical system needs to be replaced, the Worcester Housing Authority said.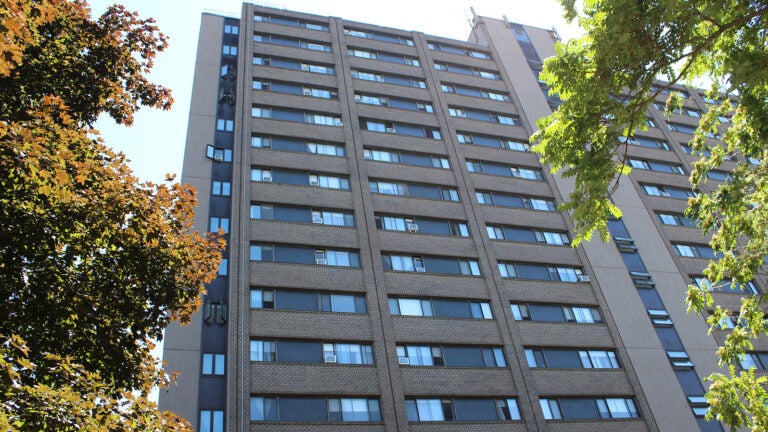 Nearly 250 seniors and assisted living residents were displaced last weekend after below-zero temperatures caused a pipe to burst in their Worcester Housing Authority (WHA) apartment complex.
Now, the WHA says, after further inspection of the damage, they've determined it will be weeks before the building is repaired and residents can return to their homes.
The WHA said in an emergency alert that a pipe burst at 425 Pleasant St., also known as Elm Park Towers, on the evening of Saturday, Feb. 4. The water from the pipe flooded the building and entered many units before freezing over and causing power outages.
Elm Park Towers has 195 apartments spread out over 16 floors, and houses nearly 250 elders and disabled persons. All residents have been safely evacuated, and are staying with family, friends, or have been placed by the WHA in hotels where they are being provided food and other necessities while the building is repaired, the WHA said.
Unfortunately, that is where residents will need to stay for the next several weeks. On Tuesday, the WHA said, inspectors found the apartment complex's electrical distribution system is damaged beyond repair and will need to be replaced throughout the entire building.
This discovery turned what the WHA hoped would only be a displacement of several days into four-to-six weeks. The association estimates it will need several weeks to order the parts required to repair the building, hire contractors, and then complete the electrical work.
"To say we are disappointed with this latest development is an understatement," Alex Corrales, the WHA's chief executive officer, said in a statement. "However, our Emergency Response Team is working around the clock to get materials sourced and maintenance completed as quickly as humanly possible."
As such, the WHA is arranging longer-term housing for residents currently in hotels and scheduling times during which they can return to their units to get their belongings.
"The safety and security of all residents remains the WHA's top priority and teams are working closely with City of Worcester officials in order to ensure all residents of 425 Pleasant Street remain housed and are safe, secure, and receiving any and all resources needed while displaced," it wrote in the alert.
"The WHA is fully committed to ensuring all residents are taken care of throughout this process."
On Monday, the WHA said that workers were able to remove ice and standing water from most of the building over the weekend and are drying the affected floors. Nearly 90% of the building is dry.
Elm Park Towers was far from the only building to suffer a pipe burst last weekend. So many residences and businesses had the same issue that plumbers said they could barely keep up.
For the latest information on Elm Park Towers, visit the WHA's website.
Newsletter Signup
Stay up to date on all the latest news from Boston.com