Local
'A tragic case of domestic violence': Andover man fatally shoots his wife and son before taking his own life, authorities say
"There is no danger to the public at all. This entire situation was contained within the address here."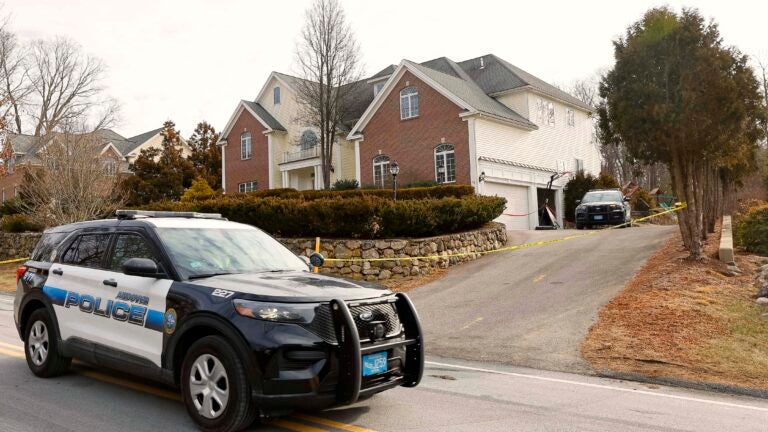 The deaths of a 12-year-old boy and his parents early Thursday morning in their Andover home are "a tragic case of domestic violence," according to authorities.
Andover police received a 911 call from the house at 48 Porter Road just after 3:21 a.m. and arrived at the address about five minutes later, Chief Patrick Keefe said during a morning press conference at the scene.
Officers had to break down two doors to get into the house, where they found the family — 56-year-old Andrew Robinson, 55-year-old Linda Robinson, and 12-year-old Sebastian Robinson — dead from gunshot wounds.
The initial investigation indicates that Andrew Robinson shot his wife and son before taking his own life.
"The incident appears to be a tragic case of domestic violence and murder-suicide," Essex County District Attorney Paul Tucker and Keefe said in a joint statement later Thursday.
Tucker, at the earlier press conference, emphasized that there was no threat to the public following the shootings.
"There is no danger to the public at all," he said. "This entire situation was contained within the address here."
Officials have so far declined to comment on who made the 911 call from inside the house. They said no one else was in the house besides the parents and their son.
Keefe said police had never been called to the home before.
"It's still under investigation," he said of the incident. "Obviously, we know the how; we're trying to figure out the why right now. So we're going to need some time to figure that out to move forward."
Andrew Robinson worked at Channel Building Co. in Wilmington until he left the company about six months ago, according to The Boston Globe.
Linda Robinson's father, Joseph Hachey, told the Globe his daughter was a successful accountant and model. He said she led a private life and he'd hardly seen her or her family since the COVID-19 pandemic began.
"They went out and bought a big freezer and filled it with food, they hooked up the house with electrical generators," Hachey told the newspaper. "No family meetings. I would ask my son, 'Have you seen your sister?' And he would say [jokingly], 'Who?' Linda went into hibernation."
Sebastian Robinson was a sixth-grade student at St. John's Prep in Danvers, according to officials. A message on the school's website said classes were canceled on Thursday.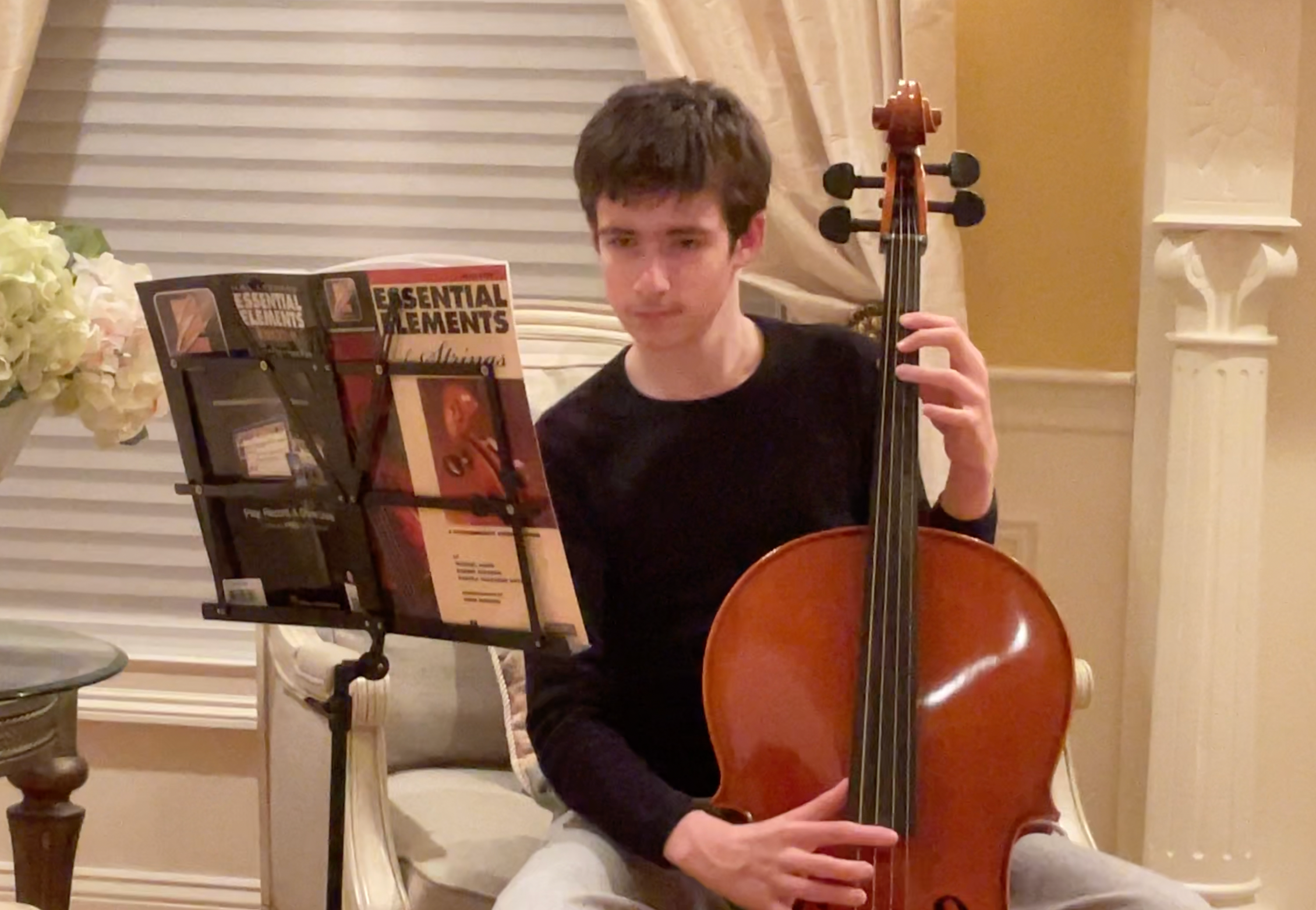 Ed Hardiman, the head of school at St. John's Prep, also addressed reporters during a separate press conference Thursday morning, calling the circumstances of Sebastian's death "extraordinarily tragic."
The 12-year-old was a member of the class of 2029.
"Our community is heartbroken by the tragic loss of Sebastian," Hardiman said.
The school will have counselors available throughout the day to support students and staff, and there will also be drop-in sessions available for parents, he said.
St. John's will host a prayer service at 5 p.m. for the school community, Hardiman said.
Hardiman said Sebastian started at the school in September with the sixth-grade class of 100 students. The school administrator described the sixth-grade program as "pretty tight" because it is team-based, unlike some of the other grade structures.
"They are feeling this loss in a very significant way," he said.
The 12-year-old was connected to the music program, playing the cello. Hardiman described him as a "wonderful young man," an avid reader with a kind presence who was well loved by his teachers.
Many of his teachers described him as "a very gentle soul," Hardiman said.
"A really wonderful kid," he said.
Sebastian's parents were also involved with the school community, he said, though he declined to speak more about them.
Whether the school, which has a student body of 1,500, would remain closed on Friday was still to be determined, according to Hardiman.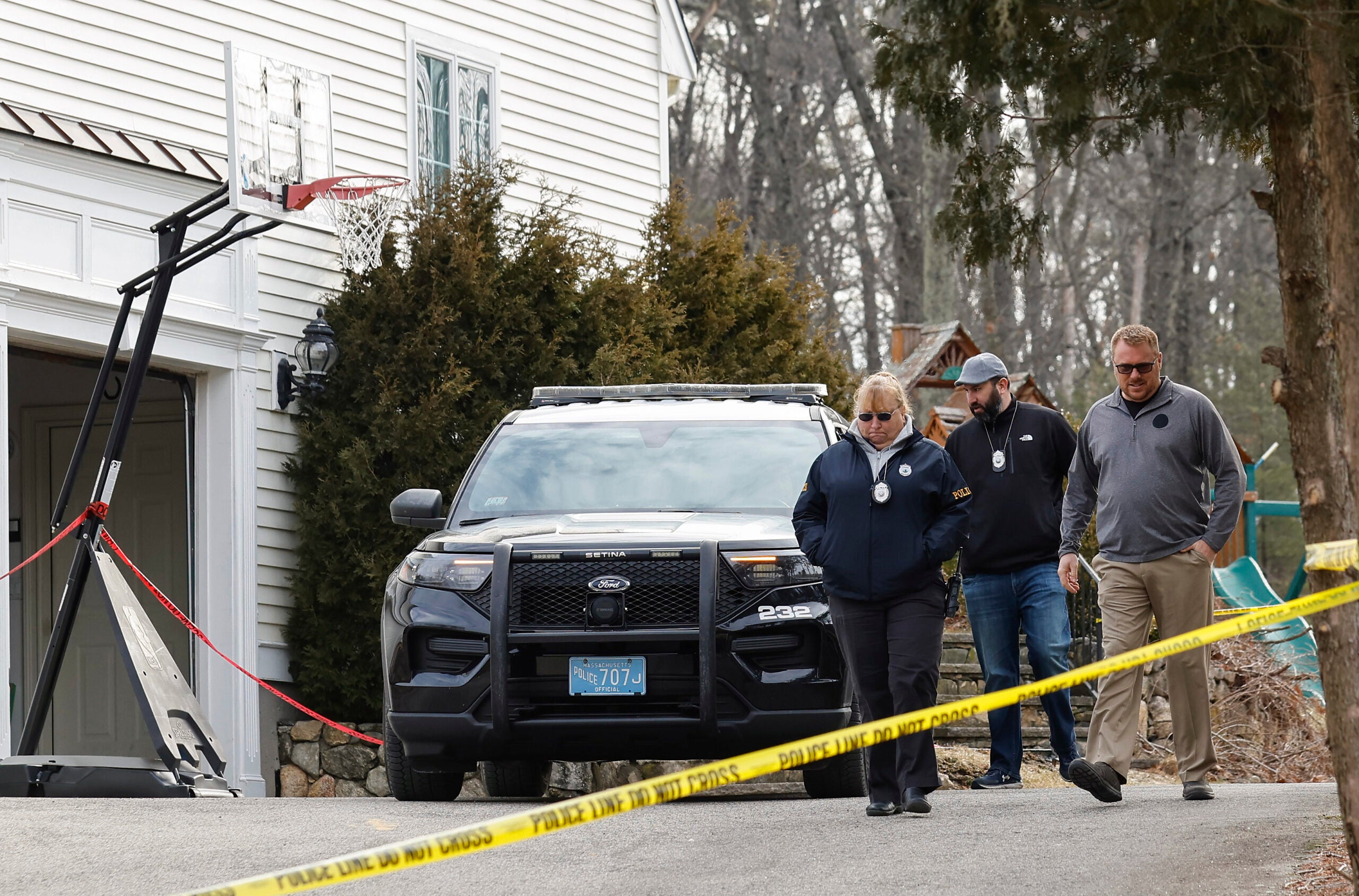 "The District Attorney's Office is mindful of the dangers of domestic violence and reminds the public it has personnel and programs to help victims cope, as do outside agencies," Tucker's office said in a statement Thursday afternoon.
Earlier Thursday, the district said he wanted the public to know that there are resources available for anyone struggling with mental health issues or depression.
"Services are out there," he said. "Whether through service providers — our office certainly is a community resource for anybody that's having any difficulties."
He also took a moment to recognize the impact of such cases on the first responders.
"We only need to look back at the last couple weeks in Massachusetts, some of the difficult things that our first responders, our state police detectives, our local detectives, local police officers, firefighters, and EMS — these can take an emotional toll as well," he said. "We're always concerned about their wellbeing. These men and women do an extraordinary job under some very difficult circumstances."
Several communities in Massachusetts have been rocked by acts of violence and tragedies since the start of the year, from the gruesome murder of a Cohasset mother and the subsequent arrest of her husband to a 13-year-old boy shot and killed in Mattapan to the arrest of a Duxbury mother who allegedly fatally strangled her three children before attempting to take her own life.
The Andover deaths remain under investigation by state and local police.
Newsletter Signup
Stay up to date on all the latest news from Boston.com