Local News
Several Mass. schools receive threats, police said all hoaxes
Multiple schools across the state received threatening phone calls Monday, reflecting a national trend.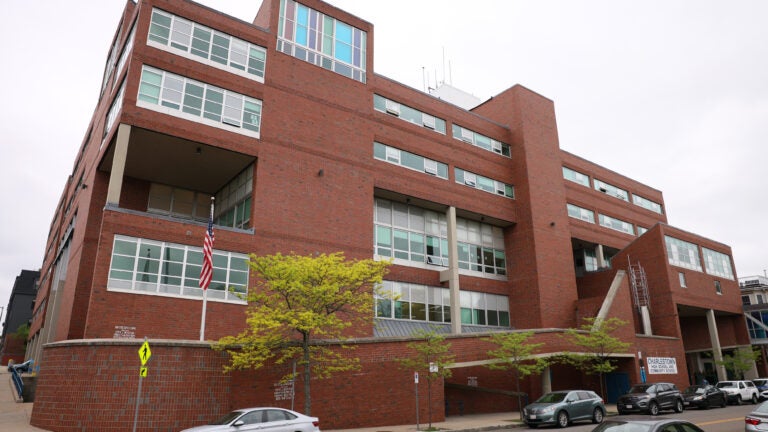 Multiple Massachusetts high schools received phone calls Monday threatening shootings and bombings. Police say the threats made to Amesbury, Charlestown, East Boston, North Attleboro, Westfield, and Chelmsford were all pranks.
At Amesbury High School, first responders were called just before noon to a report of shots fired. The school enacted lockdown measures and police determined that all students and faculty were okay.
Police later confirmed the shots were falsely reported and had been "driven by an apparent act of 'swatting,'" which is the term for prank calling an emergency dispatch number to illicit a large police response. Police added that "at this time there does not appear to be any danger or threat to the schools."
School resumed for the day, and an investigation is still currently underway.
In Boston, East Boston High School and Charlestown High School also received threatening calls around noon, but after a preliminary investigation, police told Boston.com the calls were "believed to be a hoax," with no injuries reported.
"This is an ongoing investigation," Boston police spokesman Sergeant Detective John Boyle told The Boston Globe. "We are aware that several threats were made nationwide at schools… as of now our threats in Boston appear to be hoaxes."
Downstate, the North Attleboro police also got wind of a threat from an unknown individual. The High School enacted lockdown measures before police determined there was no threat. Following an immediate investigation, North Attleboro Superintendent John Antonucci sent a statement out to parents.
"NAPD immediately notified school administrators and arrived on-scene within minutes," Antonucci said in the statement. "Both the Middle School and High School took precautionary measures initiating a lockdown/shelter in place in both schools. NAPD secured the buildings, confirmed there was no credible threat, and within minutes students were able to resume their school day."
The White Oak School in Westfield also received a threat from a cell phone, but after securing the scene, police stated that "the threat made via cell phone to White Oak School is non credible. All buildings are secure and all students and faculty are accounted for and safe."
Chelmsford police received a call around 12:17 p.m. from someone saying they wanted to "cause harm and inflict damage" at the high school, a press release states. Chelmsford High School reacted alongside others, instituting a "hold in place." Police determined the call as another incidence of swatting and are still investigating who made it.
All of the calls were allegedly made from the same source phone number, the Fall River Reporter is reporting.
Newsletter Signup
Stay up to date on all the latest news from Boston.com