Local News
East Boston community demands more action in search for Reina Morales Rojas
"We are not going to rest until we find her."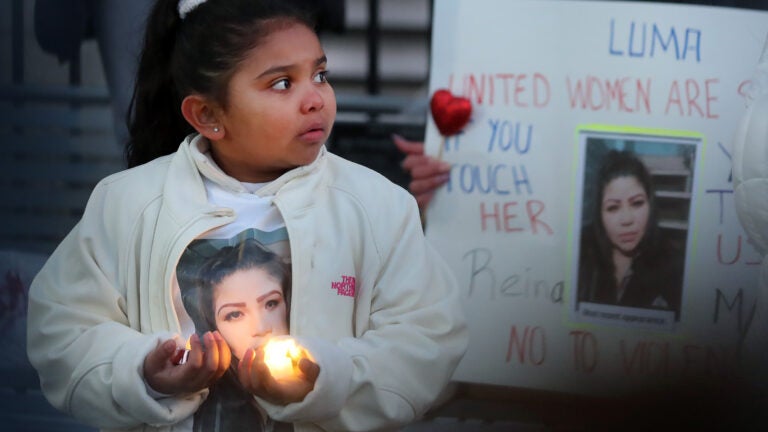 Huddled outside the new East Boston police station Monday night, advocates kept vigil for Reina Morales Rojas, once again pushing for action — and answers — in the 41-year-old's mysterious disappearance.
Officials said Morales Rojas, who moved to East Boston from El Salvador in May, was last seen on Nov. 26, when she was reportedly dropped off in Somerville. The Boston Police Department went public with its search for the missing mother of two on Jan. 12, and new information since then has been scant.
"Seventy-nine days [since Morales Rojas went missing], and we don't know anything," said Lucy Pineda, executive director of Everett-based group Latinos Unidos en Massachusetts (LUMA), one of the vigil's organizers. "We don't have new information."
In a livestream of the event, Pineda said she wanted to send a message to local law enforcement: The vigils will continue until Morales Rojas's whereabouts are known.
"Please take actions. Please do your job," she urged investigators. "We pay taxes. No matter what … is your immigration status, everyone deserves [to be] treated equal."
Boston.com has reached out to the Boston Police Department for an update on its investigation.
In a Feb. 10 post on LUMA's Facebook page, Pineda wrote that despite exchanging emails and meeting with authorities on two occasions, the group isn't satisfied that police have done enough in their search for Morales Rojas.
"We are not going to rest until we find her," she wrote.
Newsletter Signup
Stay up to date on all the latest news from Boston.com