Local News
MBTA announces March service closures and changes
The Red, Green, Orange, and Mattapan lines, along with two commuter rail lines, will all see closures next month.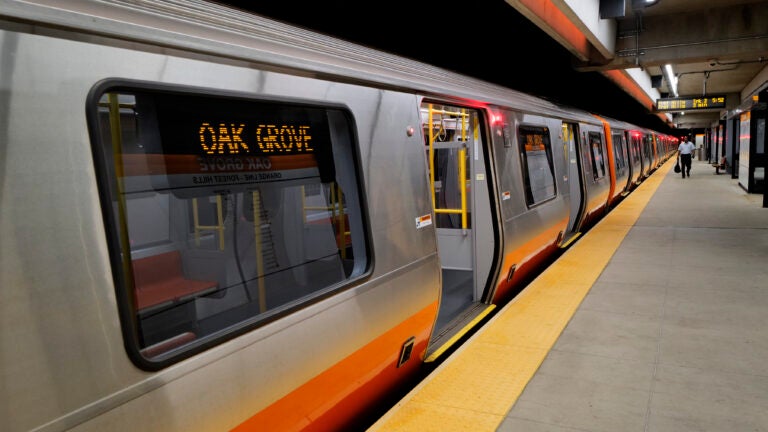 The MBTA announced service changes affecting both subway and commuter lines that will go into effect in March.
The Red Line will undergo some changes as a new digital signal system is installed. Shuttle buses will replace Red Line service between Harvard and JFK/UMass Stations during the weekends of March 4-5 and March 25-26.
On March 20-23, evening weekday Red Line trains will also be replaced with shuttle buses between Braintree and North Quincy stations beginning around 9 p.m. as the line undergoes track work.
In downtown Boston, the Orange and Green lines will see service changes as private developer HYM Construction demolishes the Government Center Garage. Green Line service will be replaced with shuttle buses between North Station and Government Center during the weekend of March 11-12.
Orange Line service between Ruggles and North Station will be suspended completely during that same weekend, and riders are asked to take the Green Line between Copley and Government Center instead.
The MBTA also announced free shuttle service between Copley on the Green Line and Ruggles on the Orange Line, making stops at Back Bay and Massachusetts Avenue stations, during that weekend.
The Orange Line will also undergo track work between March 27 and 30. Evening weekday Orange Line trains will be replaced with accessible shuttle bus service between Wellington and North Station beginning at approximately 9 p.m.
Evening weekday Mattapan Line service changes will take place from March 6-9 as workers remove a staircase at Milton Station. Shuttle buses will stop between Mattapan and Ashmont stations beginning at approximately 9 p.m.
Two commuter rail lines will also experience closures and changes next month. Haverhill Line trains will be replaced with shuttle buses between Haverhill and Reading stations from March 4-12 as a new safety system is installed. The MBTA noted that bicycles are not allowed for passengers on shuttle buses, and regular fares will be collected between Reading and North Station.
Newburyport/Rockport Line trains will also see a nine-day closure for this safety system, from March 20-28. Shuttle buses will run between Swampscott and North Station, and fares will be collected between Swampscott and Newburyport/Rockport stations.
However, the MBTA said St. Patrick's Day celebrations won't be affected by service changes — there are no changes during the weekend of March 18-19.
Newsletter Signup
Stay up to date on all the latest news from Boston.com