Local News
You can outrun the Green Line at eight spots, slow zone data confirms
Data obtained by The Boston Globe shows that the T is basically crawling in some areas, stacking up slower than the average adult jog.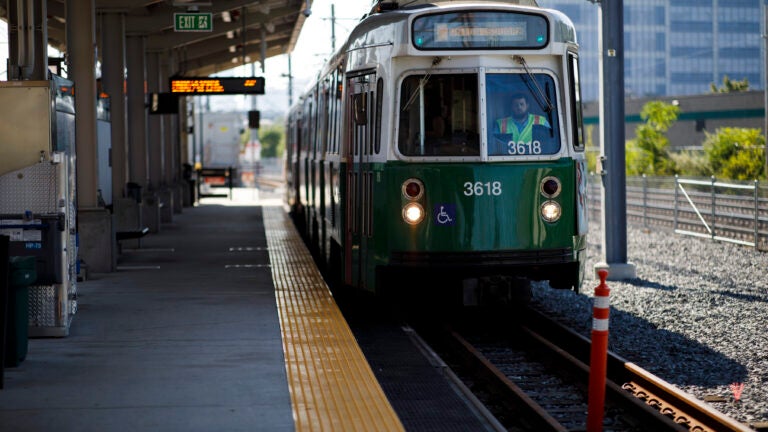 You don't need super speed to run faster than the T at eight points along the Green Line.
Data obtained by The Boston Globe indicates 1,570 feet of "slow zones" along the track where speeds measure up at 6 mph or less, about the speed of an average adult runner. For 100 feet near Fenway Station, Green Line trains are crawling at a meager 3 mph — about the speed of a not-so-brisk walk.
Slow zones like these are intended to be temporary while repairs are in place. But the Globe found 13 speed restrictions that have been in place for over a year, with 70 total restrictions in place as of Feb. 1. Many of these are attributed to track issues — ties, rails, and switches – and in one case, "unknown rail stress."
Portions of other MBTA lines are also impacted by slowdowns of varying degrees. Limits between 10 mph and 25 mph are in place along the Orange Line, Red Line, and Mattapan Trolley Line — faster than a jog, but slower than the average state speed limit.
Although the Orange Line went through 30 days of track repairs last year, it is still experiencing problems, according to the Globe's data. In both directions between Tufts and Back Bay, there are 11 speed restrictions attributed to track problems, with 23 overall as of Feb. 1.
The data brings good news for Blue Line riders — the line has gone from five speed restrictions in August 2022 to zero as of Feb. 1.
Regarding the Fenway zone, T spokesman Joe Pesaturo told the Globe that the MBTA "is working to develop a long-term, permanent engineering solution that will allow trains to increase their speeds."
"To improve track conditions, rail replacement and other track maintenance work continues during overnight hours and on weekends to give crews more access to the right of way," he wrote. "The MBTA appreciates its customers' patience while crews work to make the improvements necessary to allow trains to travel at faster speeds."
The agency's release of speed restrictions comes after months of public records requests from the Globe. TransitMatters, a transportation advocacy organization, has calculated slow zone delays on multiple subway lines since last year. In January, the MBTA announced it would make such information available to riders this spring as a transparency measure.
Last week, the MBTA announced a number of service changes and subway shutdowns for track fixes and various other issues. Throughout March, the Red, Green, Orange, and Mattapan lines, along with two commuter rail lines, will all see closures.
Newsletter Signup
Stay up to date on all the latest news from Boston.com