Local News
In Vermont, a school and artist fight over murals of slavery
"It's a major work, it's my life, and it's important that it be there."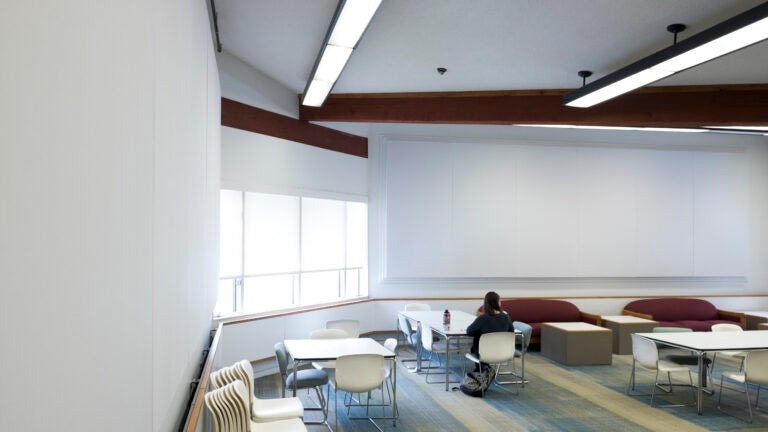 SOUTH ROYALTON, Vt. — For years, when students at Vermont Law and Graduate School came to Shirley Jefferson with objections to the murals in the student center, and their depictions of Black people that struck some as racist caricatures, the longtime Black administrator urged those protesting to move on.
Jefferson, 69, is no stranger to racism, nor to protest. Born in segregated Selma, Alabama, in 1953, she helped integrate her high school, marched for civil rights and graduated from Vermont Law in 1986, later returning to work in admissions and alumni affairs. Still, hoping to avoid division, she advised the students to focus on their studies.
"I told them, 'You all did not come here to fight over a mural, you came to get educated,' " Jefferson recalled one recent afternoon, her Southern accent still evident after more than two decades in northern New England.
Then came the summer of 2020, and for Jefferson and many others, a renewed commitment to confront embedded racism and insensitivity, even where it might be unintended. "When George Floyd was killed, all of a sudden I said to myself, 'That mural has got to go,' " she said. "I called the dean, and he said OK.''
That might have been that, if not for one complication: The artist who painted the murals 30 years ago as a condemnation of slavery, Sam Kerson — who is white — fought back against the plan to erase his work.
When his attempt to reclaim the murals failed — the paintings could not be removed from the walls without destroying them — Kerson sued to stop the school from permanently covering them, pointing to an obscure federal law that protects artists from certain types of "modification" of their art. After a two-year journey through the courts, the case landed last month before the 2nd U.S. Circuit Court of Appeals, in New York, where the two sides presented arguments Jan 27.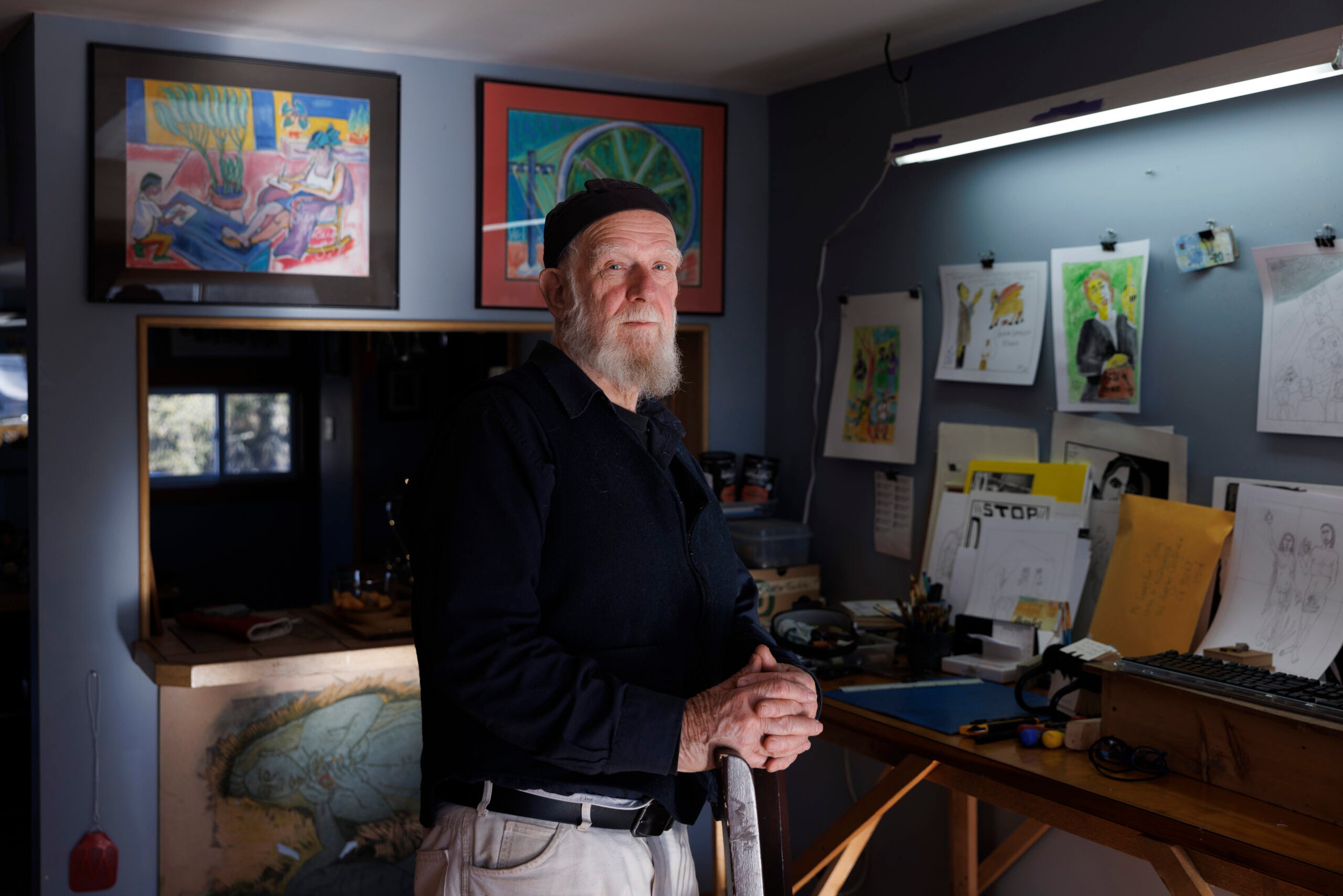 "It's a major work, it's my life, and it's important that it be there," Kerson, 76, said in an interview. "It's historically important in what it says about Black people rising up to resist, and it's important as a record of what we said in 1993."
Preserving the artworks is also important, he said, "because there continues to be slavery in the world."
The two murals, each 24 feet long, depict the brutality of slavery, with scenes including a slave market, a slave owner wielding a whip and an attacking dog. They also show white Vermonters protesting slavery and helping people escape to freedom via the Underground Railroad. Bold and colorful, in a style more expressive than realistic, the works were inspired by Mexican muralists such as José Clemente Orozco, whose murals at nearby Dartmouth College also once sparked calls for their removal.


For now, the law school has covered the paintings with white panels, suspended just above their surface so as not to damage them, pending the outcome of the court appeal.
The case echoes other recent debates around the country, as artworks in common spaces are reassessed in light of changing attitudes — and as courts struggle to reconcile the rights of artists with those of art owners, and of people exposed to such works.
To Justin Barnard, an attorney representing the law school, the matter is simple: "If you own a painting, of course you have the right to decide whether or not to display it."
The case turns on language in the federal law that says artists can seek to prevent modification of their work if the change would harm their "honor or reputation." The law school says that covering the murals, even permanently, is not a modification if it leaves no mark.
Kerson maintains that damage will be done to his reputation. "He must suffer the indignity and humiliation of having a cover put over his art," his lead attorney, Steven Hyman, told the appeals court last month.
Similar sagas elsewhere have come to varied ends.
School leaders at the University of Kentucky decided last year to relocate a 1934 mural that caused years of campus debate, a retrospective of Kentucky history that includes depictions of enslaved people working in a field. (In a twist, a Black artist who was invited to create an adjacent work in response to the mural said her art should also be removed if the school chose to "censor" the older work.)
In San Francisco, school leaders opted to keep a controversial 1930s mural on view at a public high school after art historians protested plans to remove it and alumni sued to save it. The mural, which chronicles the life of George Washington and includes scenes of enslaved people, was painted by artist Victor Arnautoff, described by the school's alumni association as "an avowed leftist" and social realist who sought to show Washington's ties to "the sins of early America."
Kerson, a native of western Massachusetts who lived in Vermont for decades before moving to Quebec 20 years ago, has also been influenced by the social realist movement, which seeks to draw attention to oppression. Founder and artistic director of Vermont-based Dragon Dance Theatre, known for its puppetry, he has created murals and other art projects in Mexico, Nicaragua and Europe, often in collaboration with local artists.
After envisioning a pair of murals that would describe the horrors of slavery and celebrate Vermont's abolitionist history, Kerson said he searched the state for a place with the right set of walls and a mission that would complement his theme. The tiny, progressive law school on the banks of the White River seemed a perfect setting, he said, and its leaders in the early 1990s welcomed the project to the second floor of its student center, an airy, quiet space used for study and meetings.
It did not take long for some students to feel uneasy with the paintings. Soon after she started working at the law school, in 1999, Jefferson began hearing occasionally from students who were troubled by the murals' style and content, particularly Black figures that some found cartoonish or reminiscent of earlier racist iconography. Removal of the paintings was discussed in 2013, and again in 2014, when plaques were added to explain the subject matter.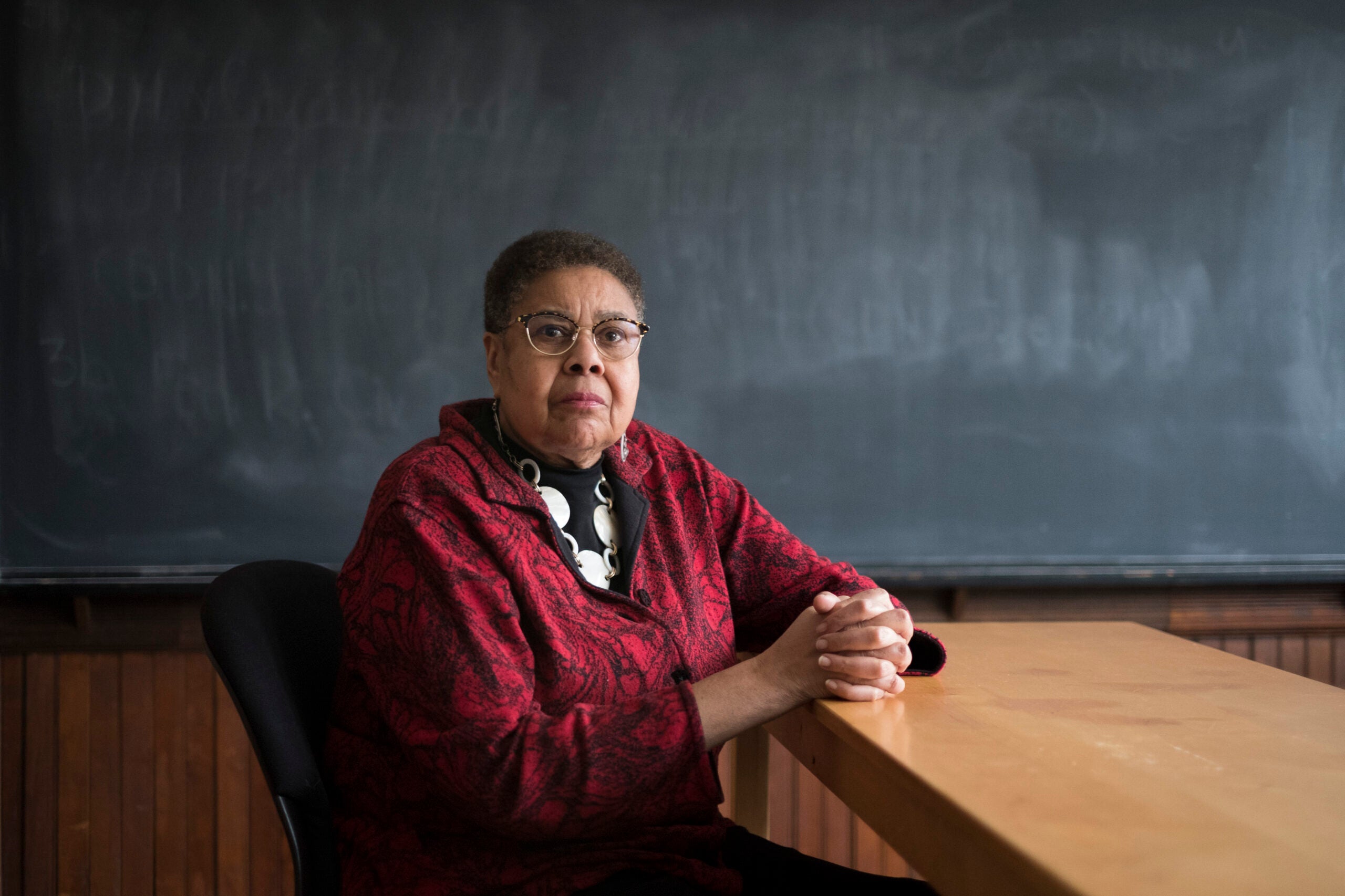 It was not until 2020 that Jefferson, now an associate professor and vice president, concluded that "the mural was part of the problem and inconsistent with the Law School's mission no matter if the intentions that led to its creation were good," she wrote in a statement to the U.S. district court in 2021.
To the artist, the discomfort was an affirmation.
"Of course the images are disturbing," Kerson wrote after the district court's ruling in 2021 affirmed the law school's plan to cover his work. "These images represent human suffering, and if you do not find them disturbing, you are not looking at them." He added: "We appreciate that the students who are complaining are also seeing the murals."
Known for its programs in environmental law and restorative justice, Vermont Law has prioritized diversity in its small enrollment — a challenge in a rural state that remains among the whitest in the country. Its efforts have slowly yielded results: In 1993, when the murals were painted, students of color made up 10% of the graduating class; last year, they were 25%, according to the school.
Concern about the murals is not universal among the 500 students on campus, especially now that the art has been covered. In interviews, some members of the National Black Law Students Association at the school expressed frustration with those who see the murals as a "Black issue." Some faulted the administrators who allowed them to be painted in the first place. Others criticized the artist for pushing back in court.
"If someone is saying to you, 'How you're depicting me is racist,' for you to live in your own ignorance, and further aggravate the situation — now you're showing us who you are," said Yanni DeCastro, a second-year student from New York City's Queens.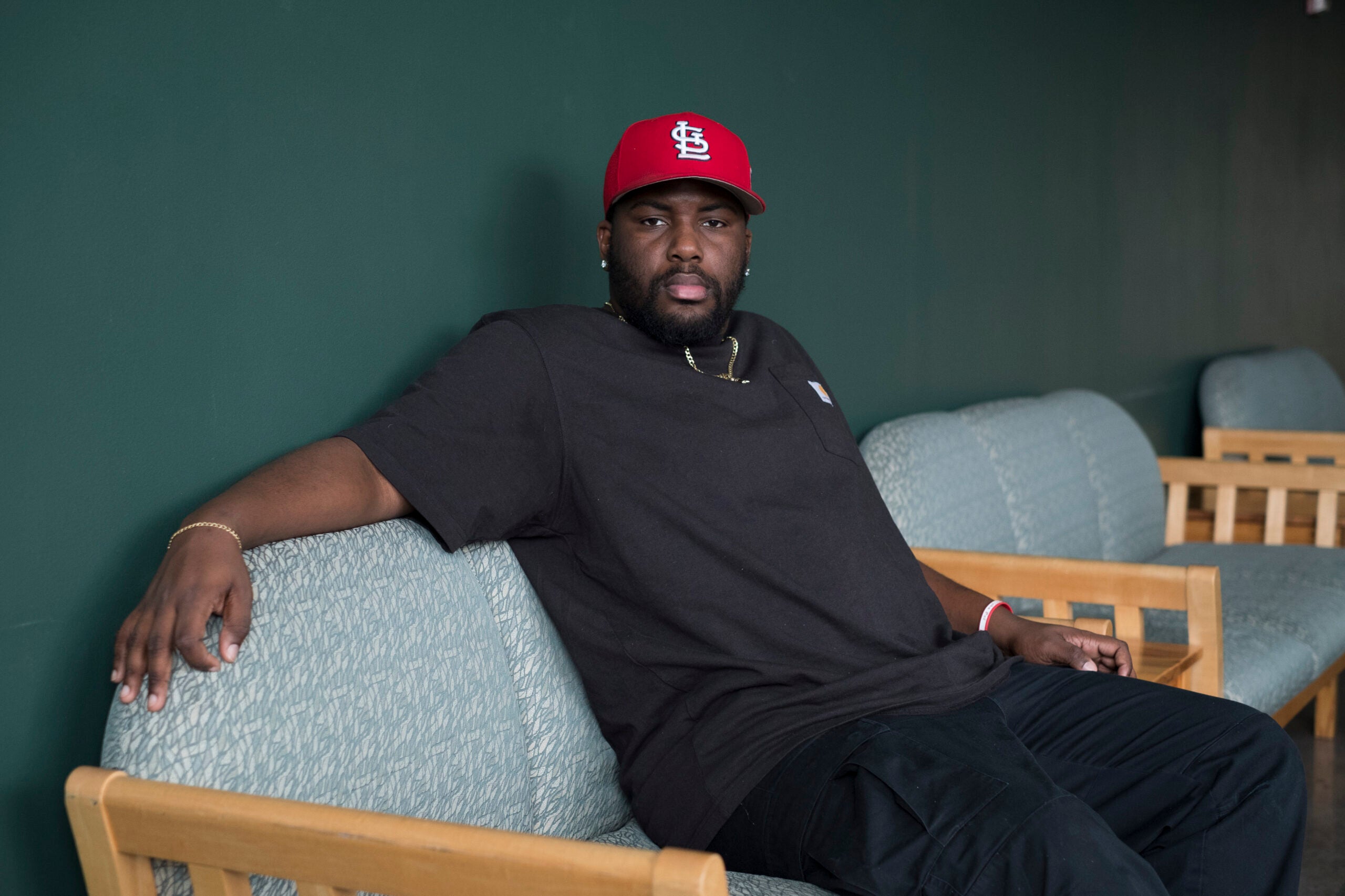 "We need to stop protecting white fragility," said another student, Anisa Rodriguez, from Orange, New Jersey.
Rodriguez and other Black students noted, however, that they have larger concerns about the school than what is painted on the walls, such as the diversity of faculty and curriculum. "The mural is covered, but what's really changed?" she said. "What is the plan to ensure that students of color feel safe and welcome?"
Although the legal battle offers a teachable moment, it also intrigues some art law experts, including Megan Noh, a partner at New York law firm Pryor Cashman. She said the case is unusual in raising a question about the law school's right to free expression, and whether that right would be violated by an order to display the mural.
Hyman, a self-described "old liberal," said he was astonished — and deeply troubled — when the Vermont chapter of the American Civil Liberties Union, an organization dedicated to preserving personal liberties, filed a court brief in support of the law school's right to cover the mural. The brief argued that "an entity's display of an artwork amounts to that entity's own speech," which should not be compelled by the court.
"We are in a sensitive time with regard to racial justice, but we still need to have a fundamental belief in the concept of free speech and thought," Hyman said, "and in the idea that we will be better by having discourse than by covering it up."
After the appeals court rules, the last recourse for either side to continue the case would be a petition for review by the Supreme Court.
Whatever the outcome, some Black students said, it will not bridge the gap between the artist's experience and their own.
"What is real to me is a painting to you," said Maia Young, a second-year student from Houston. "The artist was depicting history, but it's not his history to depict."
This article originally appeared in The New York Times.