Local
Sumner Tunnel restoration gets a new timeline to mitigate traffic
The tunnel will now be closed between July 5 and Aug. 31 — and then again next summer.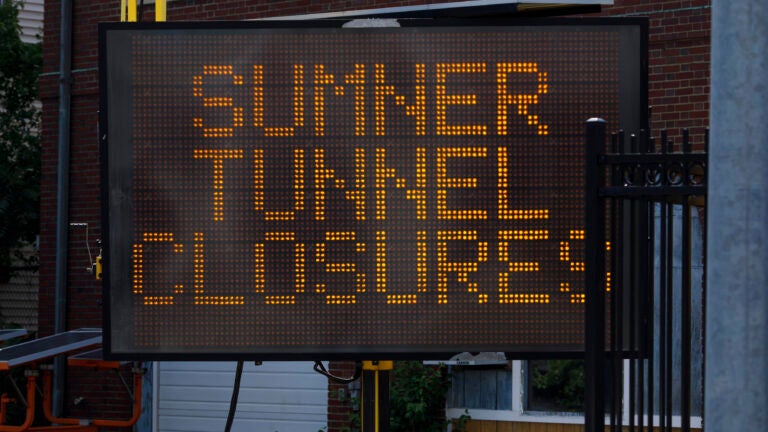 Restoration work on the Sumner Tunnel is getting a new timeline, and officials say it will significantly reduce traffic impacts.
Instead of a four-month closure from May through Sept. 4, the Massachusetts Department of Transportation announced Thursday that the tunnel will be closed for eight-and-a-half weeks from July 5 through Aug. 31. And then closed again for a similar span next summer.
This span has historically shown the least traffic volume, the department says, and by dividing restoration over two summers instead of four consecutive months, MassDOT says the impact on Massachusetts's drivers will be mitigated.
The shortened timeline is part two of the restoration project, which was announced last year. Phase 1 closed the tunnel for the past 26 weekends, with 10 weekends left before the start of Phase 2.
"We are pleased to be announcing a shorter closure of the Sumner Tunnel to traffic this summer, basically half as long this summer as previously planned," said Highway Administrator Jonathan Gulliver in a press release. "Since launching the Sumner Tunnel Restoration Project last year, we have been working closely with our contractor to identify every opportunity to reduce traffic impacts. Breaking up the full closure for only eight and a half weeks this summer rather than four months significantly benefits regional travelers, local businesses, and area residents."
The Sumner Tunnel, vital to traveling in and out of East Boston, was built in 1934. And in the near century since its construction, the tunnel has seen its share of wear and tear –with corroded walls and panels, outdated fire systems, and broken lights.
Along with the new timeline, MassDOT announced a new project mitigation working group, made up of several stakeholders, to lessen traffic, economic, and public safety impacts.
"MassDOT is also forming a project mitigation working group which will include law enforcement, fire, EMS, public transportation entities such as the MBTA, municipalities, Massport, Massachusetts Convention Center Authority, ride-share companies, water transportation entities, and representatives of local non-profits including Massachusetts General Hospital and the Seaport TMA," the department said.
Newsletter Signup
Stay up to date on all the latest news from Boston.com