Local
City councilors: Missing East Boston woman's case reveals that local Latino community feels 'unheard and unseen' by police
"Reina is not only a woman of color but also an immigrant, which further makes her susceptible to dismissive treatment."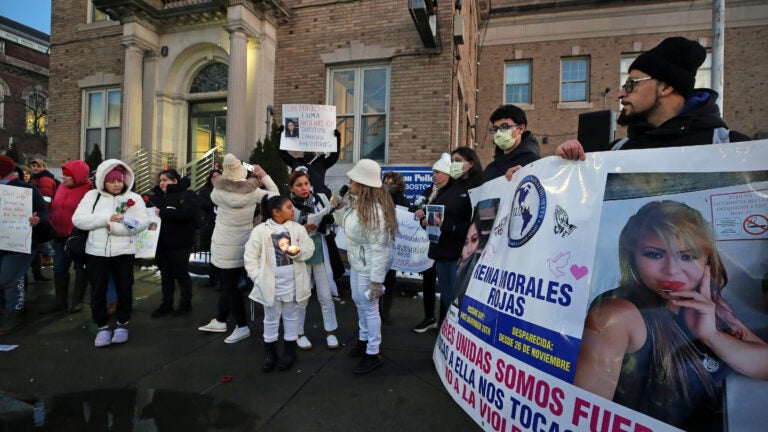 More than 90 days after Reina Morales Rojas went missing, local leaders say the East Boston woman's mysterious disappearance highlights the "dismissive treatment" seen across the U.S. in cases involving missing women of color.
In a public letter Sunday, Boston City Councilors Julia Mejia, Kendra Lara, Ricardo Arroyo, Ruthzee Louijeune, Tania Fernandes Anderson, and Brian Worrell noted that Boston police did not go public with their search for Morales Rojas until early January — nearly two months after the mother of two, a recent immigrant from El Salvador, was last seen on Nov. 26.
"Unfortunately, the type of response Ms. Morales Rojas' case received reflects a nationwide pattern," they wrote in the letter, addressed to Mayor Michelle Wu and Boston Police Commissioner Michael Cox. "Missing cases of women of color are often unmet with the same urgency as their white counterparts. In this case, Reina is not only a woman of color but also an immigrant, which further makes her susceptible to dismissive treatment."
Noting that relatively little information is publicly available in the 41-year-old's disappearance, they added: "The community has been demanding answers, and with this letter, we would like to echo their requests for more information."
Morales Rojas's case has sparked a public push from advocates within the local Latino community, namely Everett-based group Latinos Unidos en Massachusetts (LUMA). Through numerous vigils, LUMA has criticized what they described as a lack of action and transparency in the investigation.
"If the designated authorities had taken immediate actions on Reina's case, we could have had a different outcome but, we still have not found Reina because authorities did not give enough importance to a Central American Immigrant's case," Lucy Pineda, the group's director, wrote in press release last week.
Boston Police Department Chief of Communications Mariellen Burns told Boston.com via email earlier this month that the department is actively working to find Morales Rojas and has been since she was reported missing in November.
"We have been in regular contact with her family, we have and continue to follow up on every lead and we are working closely with other jurisdictions, including Somerville where Ms. Rojas was last seen, and State Police," Burns wrote.
A person's immigration status is "not something Boston Police officers ask about or are concerned with in any way," she added.
"Building trust in the communities we serve is of the utmost importance and we want victims and witnesses of crime to know we are here to help, and to feel comfortable talking to the Boston Police," Burns wrote.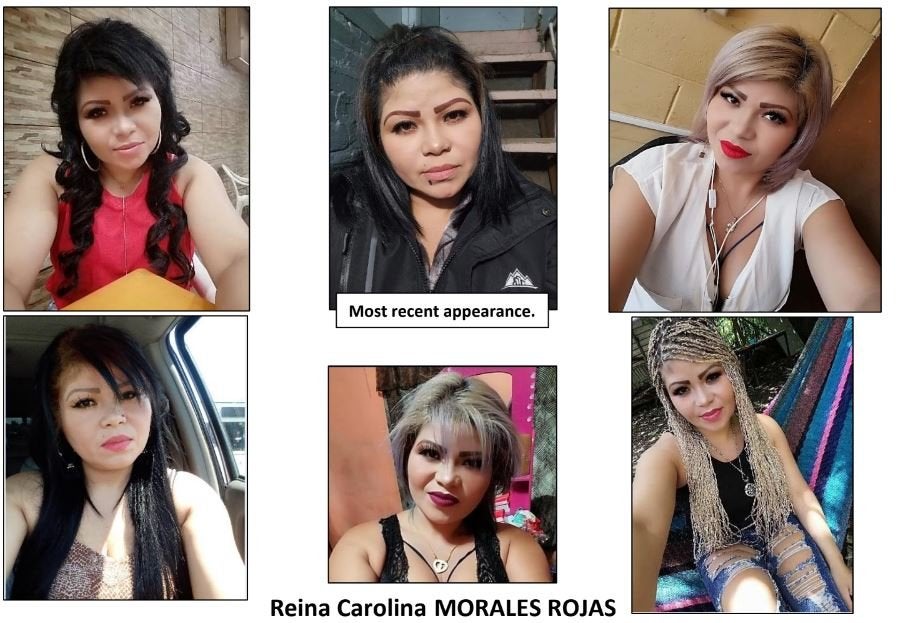 Yet the city councilors noted in their letter that Morales Rojas's case "has revealed that the East Boston Latino Spanish-speaking community feels unheard and unseen by the Boston Police Department."
Similarly, in a joint statement released over the weekend, East Boston's state Sen. Lydia Edwards, state Rep. Adrian Madaro, and City Councilor Gabriela Coletta said the case "underscores the need for due diligence in pursuing justice for women of color and the importance of ongoing dialogue and engagement between immigrant communities and law enforcement."
Since becoming aware of Morales Rojas's disappearance, the elected leaders said they've been in "constant communication" with community partners and colleagues in government and law enforcement to support the investigation and those impacted by her absence.
"We will continue to advocate for a timely resolution of Ms. Morales Rojas' case with law enforcement, and we remain dedicated to ensuring all residents feel safe and secure in East Boston and the Commonwealth regardless of their background," they said. "We firmly believe that everyone deserves to feel safe and protected regardless of their race, national origin, or gender identity."
Described as a 5-foot-5 Hispanic woman weighing around 145 pounds, with black hair and brown eyes, Morales Rojas was last seen getting into a car in East Boston and being dropped off in Somerville.
Boston police have asked anyone with information on her disappearance to call detectives at 617-343-4324. Anonymous tips can be also made by calling the CrimeStoppers tip line at 1-800-494-TIPS or texting the word "TIP" to CRIME (27463).
In a recent interview with a Boston Globe columnist, Alicia Morales Rojas — Reina's sister — said Boston police officers keep telling her they're working day and night to find her sister.
"Well, where are the results of that work?" she asked.
Newsletter Signup
Stay up to date on all the latest news from Boston.com