Local
Over half a million Mass. families losing extra pandemic SNAP benefits
More than 630,000 households in the state have relied on the extra $150 a month on average.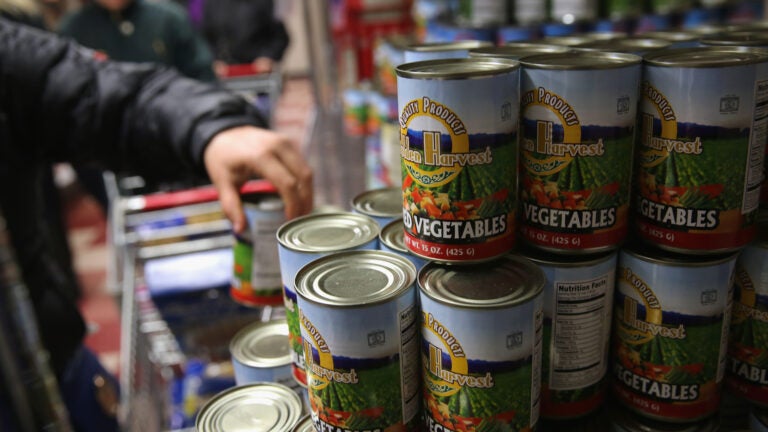 Over half a million households in Massachusetts are set Thursday to lose the extra federal assistance they've been receiving to help pay for groceries since 2020.
March 2 is the last day that families will receive the pandemic-era boost to the Supplemental Nutrition Assistance Program (SNAP), which had been providing an allotment of extra, temporary aid to households. The emergency allotments allowed the households to receive the maximum SNAP benefit for their size, with a minimum amount of $95 a month.
Nationally, that means individuals will get at least $95 less, but households could see reductions of $250 a month or more, according to the Center on Budget and Policy Priorities.
"The end of the temporary [emergency allotments] will be a significant change that will increase food hardship for many individuals and families, given the modest amount of basic SNAP benefits and high recent inflation in food prices," the policy center's assessment of the change reads. "Without the [emergency allotments], SNAP benefits will average only about $6.10 per person per day in 2023."
According to the Massachusetts Department of Transitional Assistance, the SNAP emergency allotments brought in $95 million in federal funds each month, supporting more than 630,000 households.
The loss of the extra benefit means households, on average, will get about $150 less each month, according to the state, which has launched a website to help residents prepare for, and manage, the reduction in assistance.
"This drop of benefits is coming at a time that is just going to be really hard for people," Catherine Lynn of the Greater Boston Food Bank told Boston 25 News.
The food bank has been serving more than double the number of people they assisted pre-pandemic, according to the station.
The nonprofit last year found that nearly a third of Massachusetts adults faced food insecurity.
Lynn said the need could increase further with the drop in SNAP benefits.
"We're a little worried, we are going to do everything that we can to meet the need and we just need people to continue to stay with us and support our mission and support the people that are really in need," she told the station.
Efforts are underway to provide some relief.
The Massachusetts House of Representatives on Wednesday approved a spending bill, first introduced by Gov. Maura Healey in January, that includes $130 million to bridge the abrupt end of the extra SNAP allotments, which would give recipients equal to 40 percent of the previous federal pandemic benefit for another three months.
The bill requires Senate approval before it can head to Healey's desk.
Newsletter Signup
Stay up to date on all the latest news from Boston.com