Local
SmartLabs to convert entire third floor of CambridgeSide mall into lab space
Boston-based lab service provider SmartLabs signed the 140,000-square-foot lease, increasing their Greater Boston footprint by 75%.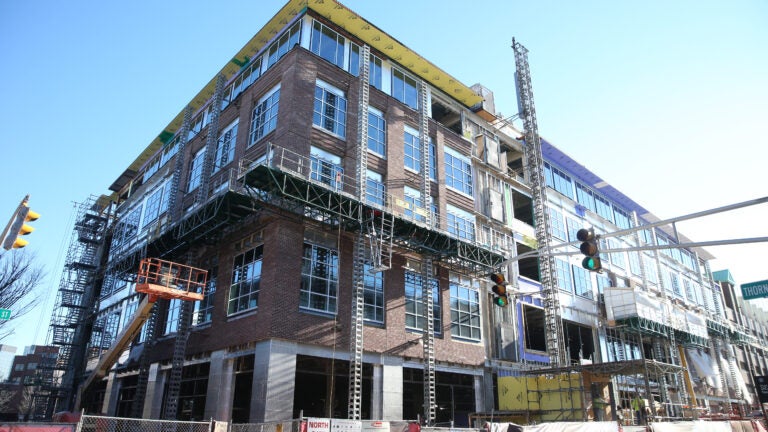 Boston-based lab space provider SmartLabs will convert the third floor of the CambridgeSide mall into lab space by late 2024.
The health-science company signed the 140,000-square-foot lease as an expansion of its labs-as-a-service network, which provides "fractionalized access" to lab spaces. The location at CambridgeSide mall is one small part of Smartlabs' growing number of research and development locations in Greater Boston.
"We are excited to bring our advanced capabilities to CambridgeSide and to expand our national network of labs and manufacturing centers that will scale up and scale out personalized medicine and other novel therapies," said Amrit Chaudhuri, CEO and co-founder of SmartLabs in a statement.
Smartlabs already has locations in Boston's Seaport District, Brighton's Boston Landing, Cambridgeport, Kendall Square, and other parts of the U.S. such as in south San Francisco and Philadelphia. And the new addition will increase SmartLabs' Greater Boston footprint by 75 percent.
"The new facility will enable programs of all sizes to advance from discovery to clinical trials with a single seamless platform under one roof – a task never before accomplished by an industry infrastructure partner," SmartLabs said. "100 CambridgeSide also represents the most environmentally and financially responsible way to develop therapies by recycling infrastructure at scale, preventing billions of dollars in construction waste."
New England Development, partial owners of CambridgeSide, originally planned to convert the space into offices, but as remote schedules have curtailed office space use, the Boston-based development company decided to make the shift to lab space. The company also plans to build a 10-story, 365,000-square-foot life sciences complex, known as 20 CambridgeSide, at the mall by late 2023.
"We are seeing a little bit of a pickup now," Douglass Karp, president of New England Development, told the Boston Business Journal. "It's not back to the furious pace it might have been 12 to 18 months ago, but we're getting interest in 20 CambridgeSide and we're excited about that, and looking to land a tenant or two there sooner rather than later."
Newsletter Signup
Stay up to date on all the latest news from Boston.com