Local
T offers update on ceiling tile replacements after near-miss at Harvard Station
Around 187 tiles were removed and tested from Harvard Station, according to the MBTA.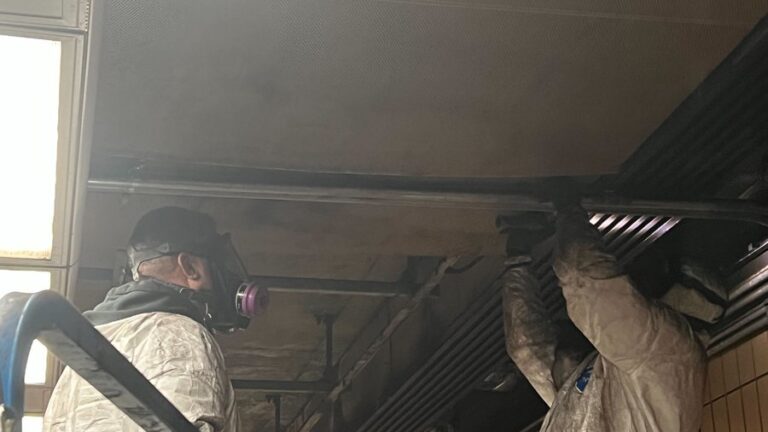 The Massachusetts Bay Transportation Authority is updating the public with their ongoing ceiling tile inspection after a tile fell while passengers were nearby.
MBTA engineering consultants have removed around 187 tiles from Harvard Station, according to a tweet posted by the MBTA Friday. The tiles were tested and confirmed to be void of asbestos, according to the tweet.
This testing was deemed necessary following an incident March 1, when a soundproofing tile fell from the ceiling as MBTA riders walked by.
The MBTA released video of the incident, showing the tile — which T officials said weighed an estimated 20 to 25 pounds — missing 21-year-old Suffolk University student Cianna Navarro by inches.
As the panel comes crashing down, a cloud of black dust can be seen erupting around Navarro's feet, dirtying her white sneakers.
A bystander turned around to ask her if she was OK, and after she opened her mouth to reply, Navarro tasted "a lot of dirt and debris that had fallen from the ceiling panel," she told The Boston Globe.
"At that moment I didn't really know what was going on, or what had fallen. I was kind of just frozen in shock," Navarro told the Globe. "It took me a few minutes of just standing outside to gather myself from what I had just experienced."
"As scary as it was, I can acknowledge that it could have been worse," Navarro told the Globe. "At the end of the day, I'm grateful the situation played out how it did because it could have been a lot different."
According to MBTA interim General Manager Jeff Gonneville, preliminary observations indicated that the panel — which had been in place since about 1978 — fell because it was corroded. He directed T staff to remove panels as necessary and said the MBTA will conduct a systemwide audit of similar structures.
Newsletter Signup
Stay up to date on all the latest news from Boston.com