Local
Border Patrol uncovers 'elaborate' human smuggling scheme in Maine, officials say
Seventeen undocumented migrants were found living in a Maine house rented by a Massachusetts company, authorities said.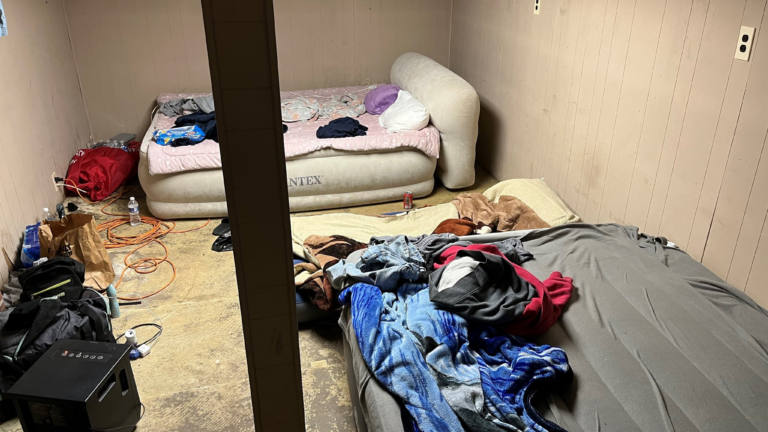 Border Patrol agents in Maine have uncovered an alleged "elaborate" human smuggling operation.
A total of 17 undocumented migrants from Guatemala and Nicaragua were found living in a house in Lisbon, Maine on Tuesday, officials said in a release.
Those people worked for a Massachusetts-based company that allegedly rented the house to provide a residence for the migrants. Officials did not name the company.
"We are seeing a sharp increase in the flow of illegal labor in and out of Maine," Chief Patrol Agent William J. Maddocks said in a statement. "Housing 17 people in one house is unsafe and degrading. The exploitation of the undocumented population will continue as long as there is no consequence. We will do all we can to remove the incentives that drive such exploitation, including the continued issuance of civil penalties, fines, and seeking federal criminal prosecution through the U.S. Attorney's office for every criminal law violation we encounter."
Border Patrol agents investigated the house based on information provided by the Lisbon Police Department relating to a hit-and-run.
The migrants were transported to Rangeley, Maine, for processing. During that process, two of the migrants from Guatemala were found to have re-entered the U.S. after being previously removed.
Four of the migrants were found to have entered the country illegally along the Mexican border and were already in removal proceedings, officials said. They were released to await further immigration proceedings.
The rest of the migrants were entered into removal proceedings.
On Twitter, Maddocks posted images of the residence that the migrants were living in.
"Those who trade in the illicit movement of people and the exploitation of undocumented labor should not be free of consequence," he wrote.
Newsletter Signup
Stay up to date on all the latest news from Boston.com