Local
Several people checked into N.H. hospitals, some testing positive for THC. They all ate ice cream from the same shop, police say.
Police did not say how many people fell ill, but noted that the group included one child.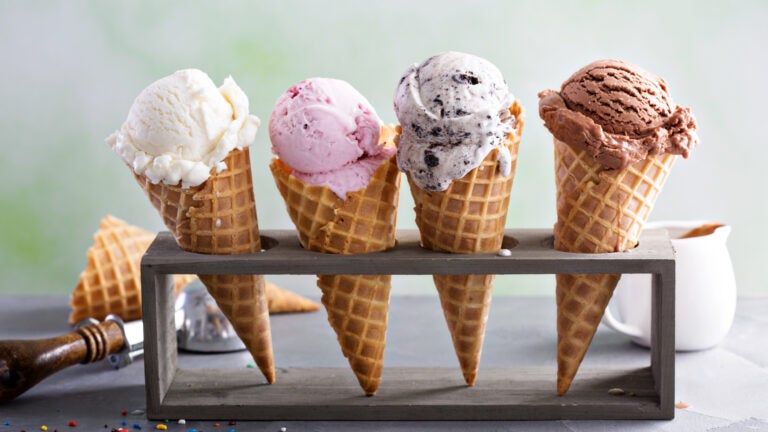 Several people fell ill, with some testing positive for THC, after eating ice cream from a cafe in New Hampshire, according to police.
The unrelated individuals began checking themselves into regional hospitals on March 17 and 18 after experiencing symptoms that included severe dizziness, weakness, and "exceptionally high heart rates," the Newmarket Police Department said in a statement.
The department said it is working with the U.S. Food and Drug Administration to investigate reports that the people became ill after consuming "Angelo's Amore" brand ice cream at Roots Local Café and Catering.
Some of the people who fell ill tested positive for THC, or tetrahydrocannabinol — the psychoactive substance found in marijuana, according to the statement. Police did not say how many people fell ill, but noted that the group included one child.
One of the cafe patrons remained in the hospital overnight for observation, police said, adding that all of the impacted individuals have since recovered.
"Roots Local Café has been cooperative in our investigation and immediately forfeited their ice cream for testing," Newmarket police said. Boston.com has reached out to the FDA for additional information on the investigation.
The cafe was not immediately reachable via phone or email. However, the owners posted a statement on Facebook saying they "cannot believe or understand how this happened."
Angelo's Amore is no longer in business, and Roots Café had no part in making the ice cream, the cafe owners said.
"We are saddened by this news for those involved, as well as outraged that this could happen to anyone," they wrote. "We are fully cooperating with the Police and assure you that all his ice cream has been removed from this store. Our deepest apologies to all involved and we promise we will do everything in our power to make sure this never happens to anyone ever again."
Roots Café wrote on Facebook Tuesday that it was transitioning to a new ice cream vendor, later announced as Memories Ice Cream out of Kingston, New Hampshire.
Newsletter Signup
Stay up to date on all the latest news from Boston.com