Local
Homes destroyed by five-alarm fire in Scituate
A five-alarm fire broke out in Scituate Friday night and required the assistance of over eight additional fire crews.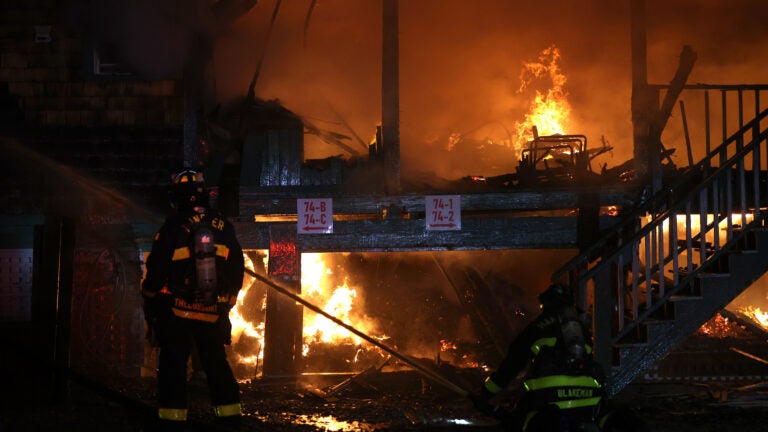 Five beachfront homes were destroyed during a five-alarm fire in Scituate Friday night.
The fire began around 8 p.m. at 72 Glades Road near Minot Beach and spread quickly, according to The Boston Globe. The two homes on either side were quickly engulfed in flames as well.
A total of five structures were destroyed and two others were damaged by the flames, according to Scituate Fire Chief John Murphy. And it could've been worse if the winds were stronger that night.
"Fortunately the wind wasn't a big factor. It's always a little bit of a factor by the ocean," said Murphy. "It's a blessing tonight that the wind wasn't really strong, so that that was on our side. That kept everything from going down the block."
The cause of the fire remains under investigation.
Fire crews from eight different communities came to assist in taking down the flames, according to WCVB.
Locals, fire crews, and news stations took to social media to provide videos and information about the fire.
Newsletter Signup
Stay up to date on all the latest news from Boston.com