Local
Pig abandoned in Boston finds new home in N.H.
The Animal Rescue League of Boston had been searching for a home for Clarendon since the fall.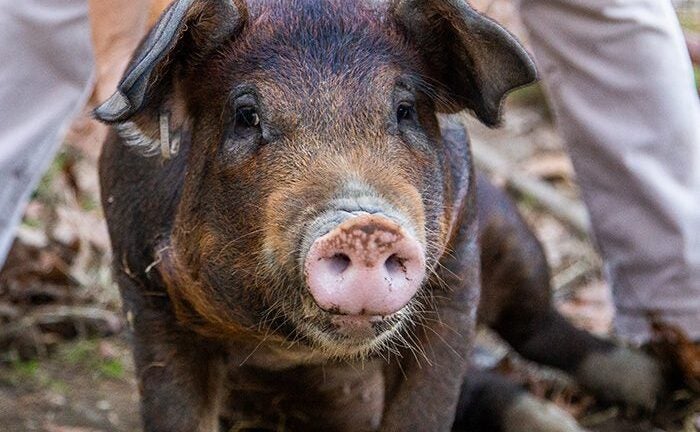 A young pig that was abandoned at a Boston residence has been adopted after a six-month search to find the perfect family.
The Animal Rescue League of Boston (ARL) said the 1-year-old pig, named Clarendon, was abandoned at a Boston home by an out-of-state visitor. But when they left in October, they did so without the pig. The Boston resident then surrendered the pig to animal control, who handed her over to the ARL.
Clarendon had to be quarantined since she was illegally transported into the state. After receiving the necessary veterinary care, the ARL began searching for a permanent home.
WMUR in New Hampshire reported that Kingston resident Kim Musticchio, who already owns two 700-pound pigs, recently adopted Clarendon. Because of her breed, Clarendon will also likely grow to be several hundred pounds, according to the ARL.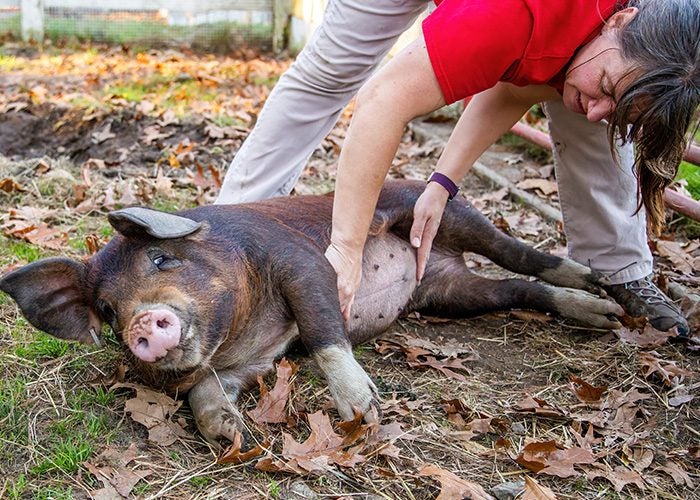 Musticchio told WMUR that she doesn't operate a sanctuary, but after meeting Clarendon, she found the pig's personality to be "out of this world," so she decided to take her in. The ARL sang similar praises for Clarendon in February, describing her as "playful and affectionate."
Because the pig was likely bred for consumption, the ARL made it a mission to find her a home that would be safe from the threat of slaughter.
"Clarendon is a breed of pig that is typically bred for meat production, meaning when she is full-grown, she will likely weigh several hundred pounds," the ARL said. "Therefore, her new home will have to be able to accommodate an animal of her size."
The ARL has said pigs often make fantastic pets but face challenges finding a family because of how large they grow. But at Musticchio's home, Clarendon appears to fit right in with her porky sisters, Lulu and Petunia.
"I knew she'd work well with my two, and that's the biggest thing," Musticchio told WMUR. "I wouldn't bring another animal that wouldn't mesh well with them."
Newsletter Signup
Stay up to date on all the latest news from Boston.com