Local
Fire officials yet to find cause of blaze that destroyed five seaside homes in Scituate Friday
The five-alarm fire caused millions of dollars in damage and displaced several people, Scituate fire officials said.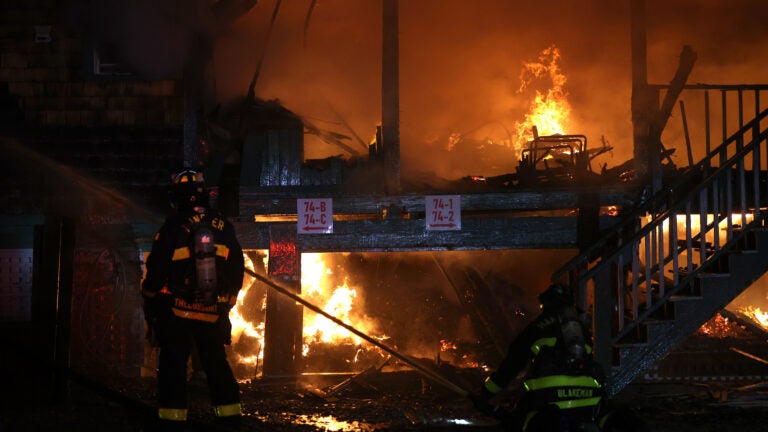 Investigators are still looking into the origin and cause of a five-alarm blaze that destroyed several waterfront homes in Scituate Friday, a state fire services spokesperson said Monday.
The fire broke out on Glades Road just before 8 p.m., according to the Scituate Fire Department. First responders arrived at the scene to find three homes on fire, though officials said the flames quickly spread to two more houses.
"The homes in this area are very close together," the fire department explained in a press release. "Fortunately, the winds were fairly calm which minimized impact to additional homes."
Scituate officials have teamed up with Massachusetts State Police fire investigators assigned to the State Fire Marshal's office, according to Department of Fire Services spokesperson Jake Wark.
"While the preliminary evidence suggests that the fire began at 72 Glades St. and spread from there, they have not reached a determination as to the exact origin or cause," Wark told Boston.com in an email.
Scituate officials offered more information on the emergency response in a press conference Monday, which CBS Boston captured on video.
"That area is very populated in the summer, but in the winter months there's not that many people around, and that's probably what allowed the fire to grow," Scituate Deputy Fire Chief Mark Donovan said during the press conference.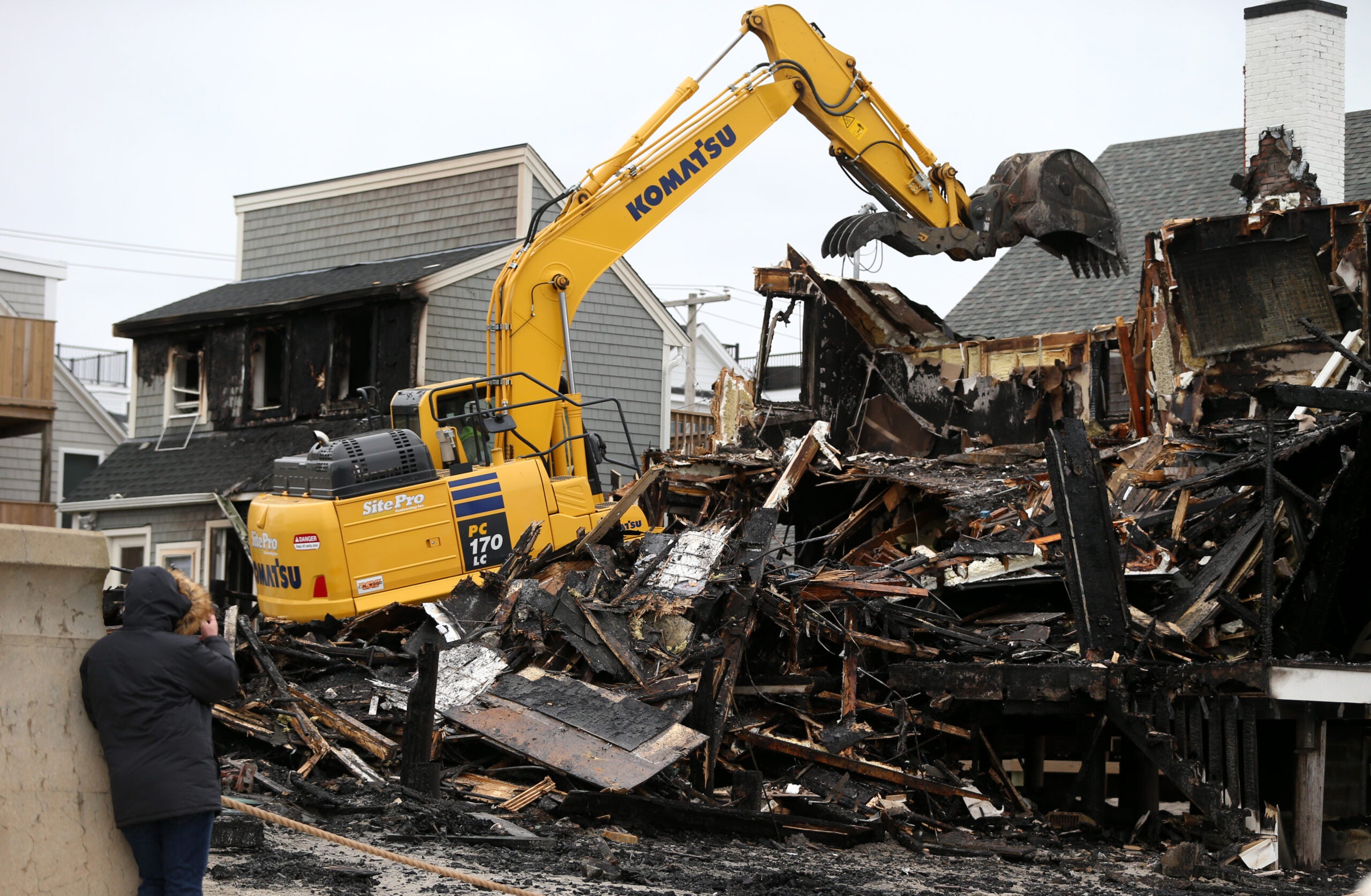 How did the Scituate fire impact residents?
The fire resulted in "significant" property damage, though no residents or first responders were injured, the Scituate Fire Department said in its release.
In all, the fire destroyed five homes and damaged three, The Boston Globe reported. Scituate Fire Chief John Murphy estimated there was between $4 million and $5 million in damage, the newspaper reported.
Donovan said the fire displaced six to 10 people. In its press release, the Scituate Fire Department noted that the Red Cross and Scituate Community Christmas were working to provide transitional housing and support services to those impacted.
Among those displaced were Whitman-Hanson Regional School District employees Tyler Sabens and Jennie Donahue, whose sister launched a GoFundMe campaign to help the couple replace items lost in the fire.
"Since Friday night, they have found that nearly all of their belongings are not salvageable either from fire or water damage, or covered in soot including their clothes, furniture, and electronics," the GoFundMe description from Jane Wojtusik reads. "The house on the beach they both loved so much is now gone."
The fundraiser has collected more than $7,000 in donations as of Monday afternoon. A separate GoFundMe campaign to benefit a woman named Lesley who lost her apartment in the fire has raised nearly $24,000.
Officials believe the fire began on Glades Road
Newsletter Signup
Stay up to date on all the latest news from Boston.com