Local
Two dead in New Bedford fire, building to be demolished
One victim, 59-year-old Manuel Moreira, lived on the fourth floor of the building. The other person remains unidentified.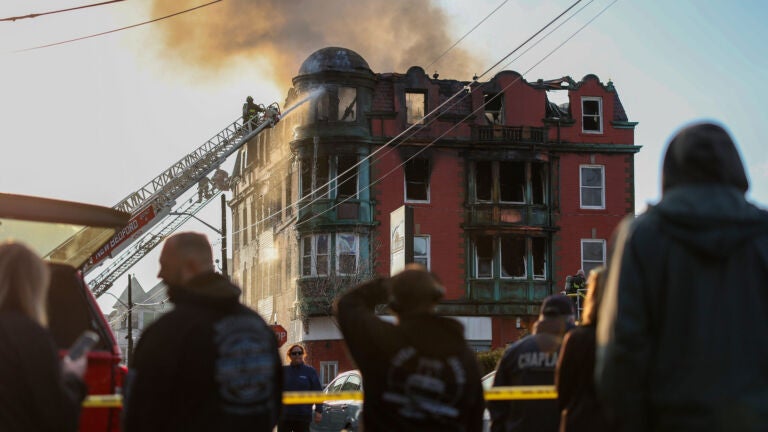 Two people have died after a deadly fire tore through a four-story rooming house in New Bedford Tuesday afternoon.
Of the two victims, one has been identified by the Bristol County District Attorney's Office as 59-year-old Manuel Moreira, who lived on the fourth floor of the building. The other victim, who was found during excavation efforts on Wednesday, remains unidentified, the Massachusetts Department of Fire Services said in a press release.
The fire, first reported to officials around 3 p.m. Tuesday afternoon, engulfed the Royal Crown Lodging rooming house at the corner of Acushnet Ave. and Tallman St. By 6:30 p.m., the fire was "under control," Jake Wark, a fire services spokesman told Boston.com.
On Tuesday, New Bedford Fire Chief Scott Kruger said that five people were transported to local hospitals, with three in serious condition. One person was transported to a hospital in Rhode Island. No updates were provided on the condition of the hospitalized residents.
Crews were initially unable to enter the structurally unsound building Wednesday morning, but found the second victim in the afternoon using demolition and excavation equipment.
Newsletter Signup
Stay up to date on all the latest news from Boston.com