Local
'He showed us the potential of this City on a Hill': How Mel King is being remembered in Boston
"His impact and legacy stretch across the boundaries of neighborhood, race, class, and status."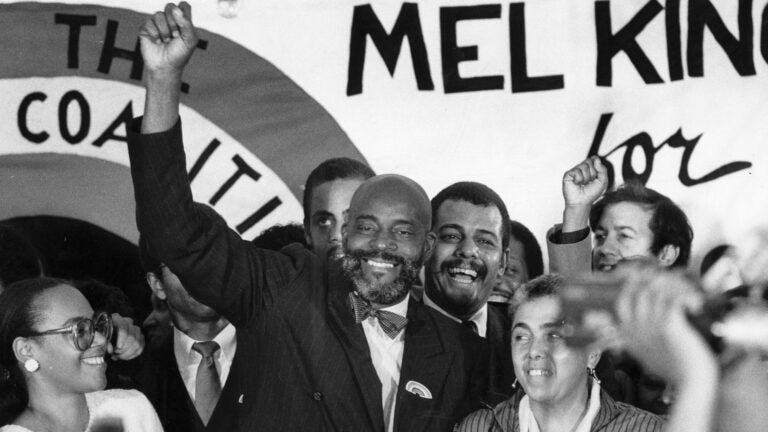 Elected officials, activists, and members of the community are mourning the death of Mel King, the civil rights icon and former state representative for the South End who in 1983 became the first Black person to make it onto a general election ballot as a Boston mayoral candidate.
As news of the 94-year-old's passing at his home on Tuesday morning spread, people shared tributes and memories of King, writing about how he inspired them, the significance of the path he forged, and the legacy he leaves behind.
"All of us can trace our roots, our ideas, our inspiration, our pride, our wisdom back to one individual — the King," Segun Idowu, the chief of Boston's Office of Economic Opportunity and Inclusion and the former CEO of the Black Economic Council of Massachusetts, wrote.
Michael Curry, the former president of the Boston branch of the NAACP, wrote that Boston is a "better city" because of King.
"He showed us the potential of this City on a Hill in 1983 when he ran for Mayor," he wrote.
"For decades, Mel King taught us all how to serve, how to build, and how to love," Mayor Michelle Wu said in a statement. "His impact and legacy stretch across the boundaries of neighborhood, race, class, and status."
Below, see the tributes and memories being shared, honoring King.
Michael Curry, former president of the Boston branch of the NAACP
Segun Idowu, chief of Boston's Office of Economic Opportunity and Inclusion
James "Jimmy" Hills, host of "Java with Jimmy"
Tito Jackson, former Boston city councilor and mayoral candidate
Gov. Maura Healey
Boston Mayor Michelle Wu
Sen. Elizabeth Warren
Sen. Ed Markey
Boston City Councilor Kendra Lara
U.S. Attorney Rachael Rollins
Marty Walsh, former Boston mayor
State Sen. Lydia Edwards
Rep. Ayanna Pressley
Newsletter Signup
Stay up to date on all the latest news from Boston.com