Local News
Officials looking for owner of injured dog found rummaging through trash bins in the middle of the night
The 1- to 2-year-old pit bull mix was spotted outside a building located at 247 Callender St. in Dorchester.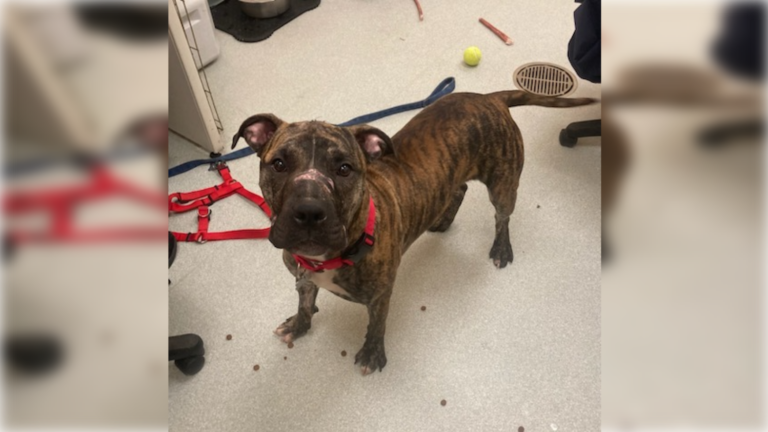 An injured dog was seen rummaging through trash bins in Dorchester, and now officials are looking to find its owner.
The dog, a 1- to 2-year-old pit bull mix, was reported at 3:15 a.m. on Monday outside a building at 247 Callender St., according to an email from the MSPCA. When Boston police arrived at the scene, a nearby resident said they did not own the dog.
Boston Animal Control brought the pooch to Angell Animal Medical Center (MSPCA-Angell), where veterinarians found and examined multiple lacerations on the dog's face, the MSPCA said. While the dog recovers, the origin and nature of the injuries remain unclear to investigators.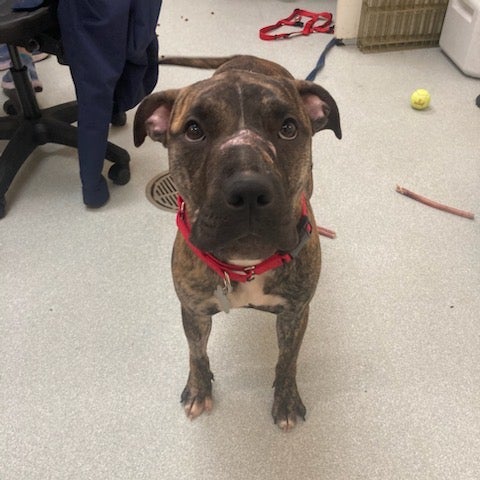 Now, the MSPCA and Boston Animal Control are looking for the dog's owner.
"At this point we have more questions than answers and we're eager to speak to whomever owns this dog or who may know who owns this dog, so we can determine next steps—returning this dog to her rightful home or placing her for adoption," said Mike Keiley, director of adoption centers and programs at MSPCA-Angell.
Keiley is asking anyone with information to contact MSPCA's Law Enforcement department at 800-628-5808.
Newsletter Signup
Stay up to date on all the latest news from Boston.com