Local
Boston expands its free community college plan
All Boston residents will now have access to a tuition-free community college program offered at six local schools.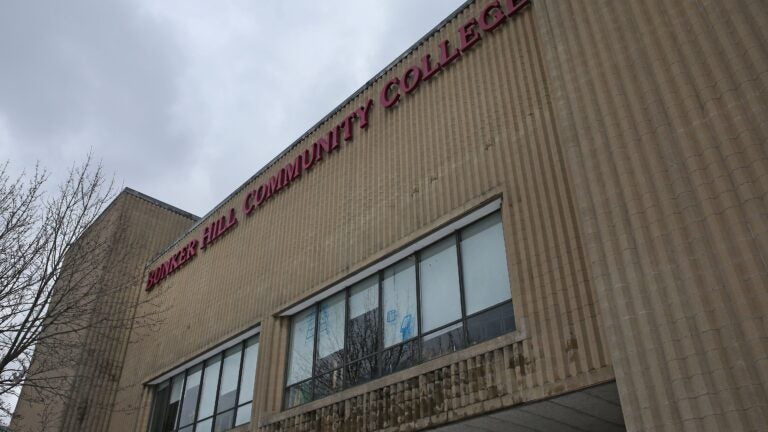 Boston has expanded its tuition-free community college program, opening it up to all residents regardless of age, income, or immigration status.
Mayor Michelle Wu on Thursday announced a $4 million federal investment to grow the Tuition-Free Community College (TFCC) Plan, calling it a critical step in helping residents pursue a higher education locally and have access to quality employment and higher earnings.
Under the expanded TFCC, residents can access up to three years of free enrollment in an associate's degree program or a short-term certificate program at one of six partner community colleges.
The program begins this fall, and includes a $250 stipend per semester for incidental expenses and up to $2,500 debt relief for students whose account balances prevent them from re-enrolling.
Boston is also partnering with an immigrant-serving organization to help undocumented students take advantage of the program.
City officials said students who participate in TFCC are three times more likely to graduate from community college than their peers. The program has served over 1,000 since 2016.
The partner community colleges are: Benjamin Franklin Cummings Institute of Technology, Bunker Hill Community College, Massasoit Community College, MassBay Community College, Roxbury Community College, and Urban College of Boston.
"Not only will expanding Boston's tuition-free community college program help more students earn a college degree, but it will also help us address the college affordability crisis," said Rep. Ayanna Pressley. "I am proud to have secured these federal funds to expand this program, and I'm grateful to Mayor Wu, Mayor Janey, community leaders, and our students for their close partnership."
City officials on Thursday also announced a pilot program in which the Massachusetts College of Art and Design will offer a tuition-free bachelor's degree to PELL-eligible students who transfer from a partner community college.
"As MassArt celebrates its 150th anniversary, we are proud to partner with Mayor Wu and the City of Boston to provide access to a world-class education in art, design and art education that is affordable to everyone admitted here," said Dr. Mary Grant, MassArt President. "Removing economic barriers for these students ensures that these future artists, designers, makers, and innovators will enhance the economic, creative, and cultural vitality of the city and beyond."
The TFCC program is managed by the city's Office of Workforce Development.
Newsletter Signup
Stay up to date on all the latest news from Boston.com