Local
Always wanted a goat? The MSPCA has a deal for you
We 'kid' you not — don't miss a chance to adopt a free goat or two this weekend.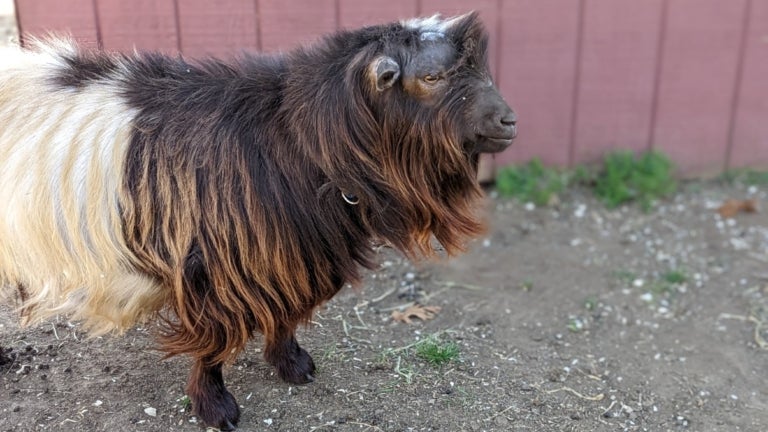 Anyone interested in adding a rescue goat to the family can head to Methuen this weekend for a free goat adoptathon.
The MSPCA at Nevins Farm said it will waive its usual adoption fee of $150 to $250 on April 1 and April 2 to help find homes for 47 goats. The event runs between 10 a.m. and 3 p.m. at Nevins Farm in Methuen on both days.
"In the winter of 2022, we seized close to 100 goats from a single property in Dighton—and some were pregnant," said Mike Keiley, MSPCA-Angell director of adoption centers and programs. "So, we ended up with more than 100 goats, many of which still need homes."
Prior to that, the MSPCA typically only cared for a few goats at a time, and the animals were usually adopted fast. Keiley said the organization's fee-waived adoptathons have been successful in finding homes for small animals in the past. They hope they'll have similar luck when it comes to re-homing these rescue goats.
Rachel Navarro, assistant manager of equine and farm animals at Nevins Farm, said the goats should remain in a closed herd due to some potential disease exposure.
"So while they can't be housed with other ruminants, this is a great opportunity for people that are newer to farm animals or just recently became able to adopt," said Navarro. "We have goats of many different ages and breeds, including Nigerian Dwarfs, Alpines, and La Manchas, and we'll have staff at Nevins this weekend to help make sure adopters are set up for success."
According to the MSCPA, an "ideal goat adopter" has checked with their town that they are allowed to keep goats, has goat fencing and shelter in place or plans to build them, has experience with goats or willingness to learn, has a large animal vet in mind, and is ready to take on "lively personally filled animals."
Adoptathon attendees can register at mspca.org/goats.
Newsletter Signup
Stay up to date on all the latest news from Boston.com