Local News
Harvard Black Alumni Society outraged at swatting incident
The organization said it is "horrified and upset" at the trauma the students endured.
The Harvard Black Alumni Society said its members are "horrified and upset" about the trauma four Black students faced Monday during a swatting incident at the school, according to a Tuesday Facebook post.
The group emailed its members and posted on social media to call out the school's behavior, when Harvard police removed the Leverett House residents — at gunpoint – from their dorm around 4 a.m. Monday morning. Harvard officials said in a statement Wednesday night that the officers were responding to three calls from an anonymous male claiming he'd taken a female student hostage and that he'd tried to kill her. The caller allegedly gave police a specific room number in Leverett House and said he was armed.
"While the caller's intent might have been to create fear and chaos, we are grateful there was no actual threat," Harvard College Dean Rakesh Khurana wrote in a statement. "This incident was deeply troubling and unnerving for the students involved and for our community."
HBAS said it's looking into the incident; organization President Monica Clark said she has a few major questions she wants answered by the university about their response to the swatting incident.
"What is your protocol for responding if the threat is there in a dorm room?" she told Boston.com earlier Wednesday. "Have you received threats like these before? And what did you actually do?"
She added that she wants to know whether the university would respond like this "to any student in any dorm room" so she can better understand the decision-making process behind Harvard University Police Department's actions.
"It just makes me so upset to think that there were college students, in their home on campus, who had that sense of safety taken away from them," she said.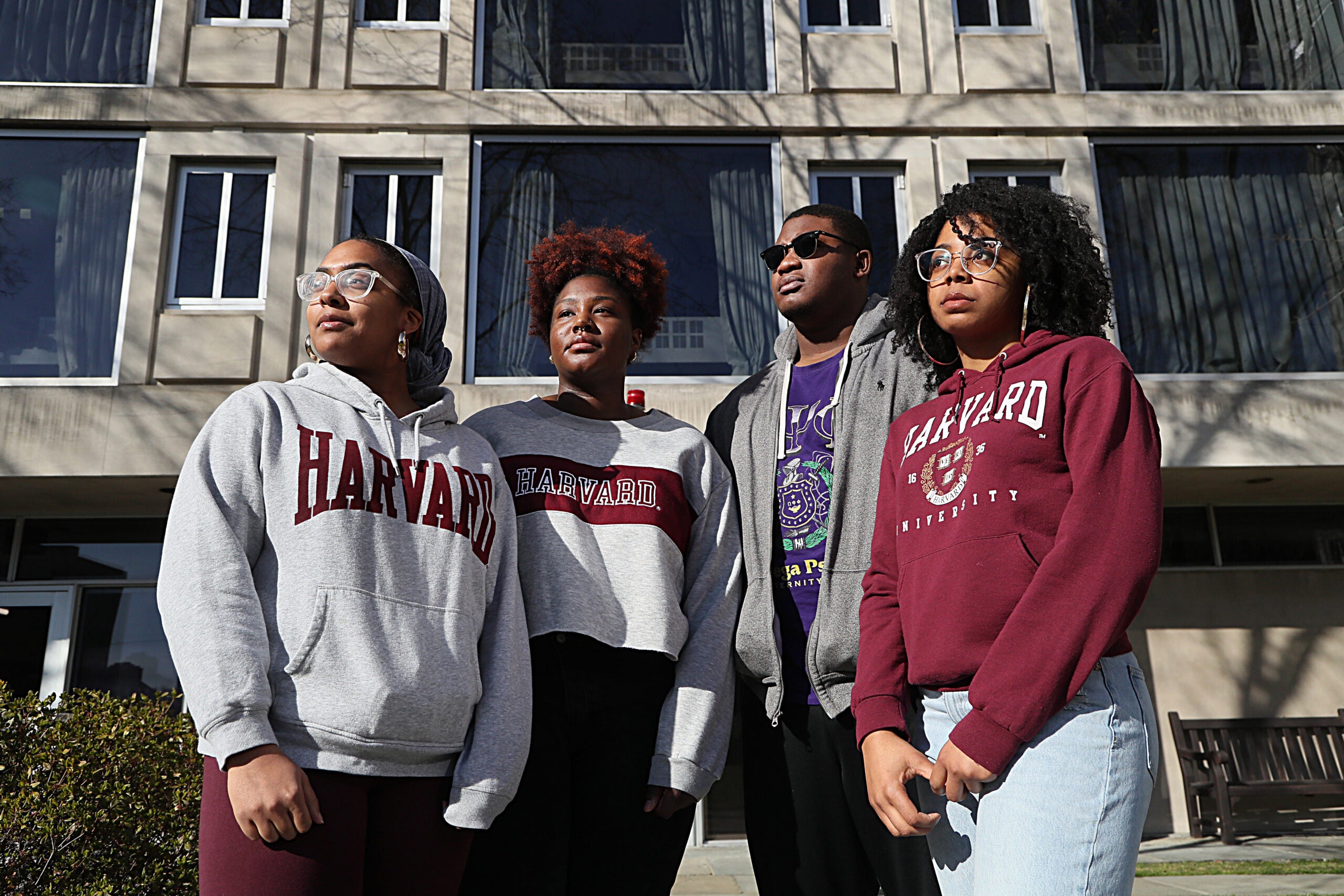 School officials said the officers followed protocols in the incident based on a threat assessment, calling the cellphones of two students in the room and then entering when they received no answer.
"Entering a residential House is not something that HUPD does without cause or takes lightly," Victor Clay, Harvard's chief of police, said in a statement obtained by the newspaper. "The steps taken by HUPD are aligned with law enforcement protocols, which HUPD officers are trained on."
"The steps we take are based on an assessment of the level of potential threat to members of our community with regards to a potential public safety situation," he added.
Many within the HBAS community are "very, very upset" following the incident, Clark told Boston.com, and want to help.
HBAS plans to offer support to the student community. They said they will be reaching out to the four students, as well as Harvard's Black Student Association to offer a healing workshop, which will be led by one of the society's members.
In his statement, Khurana said that the frustration, anger, and fear in the community following the incident are understandable and pledged support for students "during this difficult time."
"We understand that the implications, fears, and trauma of an incident like this land differently for the impacted students and for communities of color more broadly," he said. "The College will continue to work with our University partners to ensure a safe campus and to support you during this difficult time."
Harvard is working with the FBI as the investigation into the swatting incident itself continues.
Newsletter Signup
Stay up to date on all the latest news from Boston.com