Local News
Stoughton High School evacuated after students receive photos of explosives during assembly
Multiple Stoughton students were sent images of explosive devices Thursday morning. A bomb squad swept the building.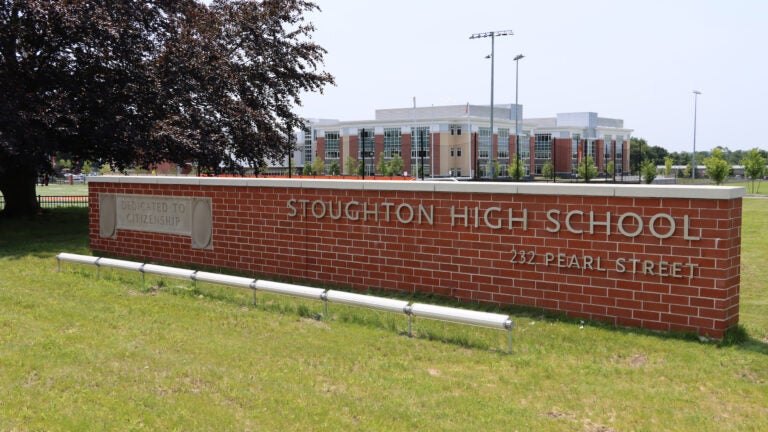 Stoughton High School was evacuated Thursday after multiple students were sent images of explosive devices during an all-school assembly.
Police were alerted at 8:26 a.m. that students at the school had received photos — via Apple's AirDrop technology — of explosive devices from an unknown person, Stoughton Public Schools and the Stoughton Police Department said in a joint statement.
AirDrop is a feature of Apple devices that allows users to easily share photos, documents, and more with people nearby.
At the time the photos were sent, the entire school community was attending an assembly in the gymnasium, officials said.
Police immediately responded. School resource officers and Stoughton Police officers evacuated students and staff into the nearby O'Donnell Middle School. They were later served lunch there.
Law enforcement soon determined that the photo in question was a "generic online image" that made no specific reference to Stoughton High School.
Still, members of the Massachusetts State Police Bomb Squad, K-9 units, and members of the Stoughton Fire Department swept the building "out of an abundance of caution," officials said.
Officials completed their assessment by about 11 a.m. and determined that the school was safe. Chief Donna McNamara addressed students to update them on the situation. Students and staff returned to the building to collect their belongings and were dismissed on time, just after 11:30 a.m. Thursday was a planned early release, according to the school's calendar.
Nearby Pearl Street was closed during the investigation, but has since reopened.
"It is important to stress that all students and staff remained safe during this incident. SHS students and staff should be commended for the calm and orderly evacuation to the middle school.," school officials and Stoughton Police said in a statement. "It is due to the great collaboration between the School Department and Police Department that we were able to evacuate 1,200 students and staff, provided lunch for more than 2,000 students, and returned safely to the high school for dismissal."
The incident remains under investigation. All after-school activities took place as scheduled.
Newsletter Signup
Stay up to date on all the latest news from Boston.com