Local News
Mark Wahlberg asks for old Stop & Shop job back in new Instagram video
"Hi, I'm bagging groceries. I'm getting my job back."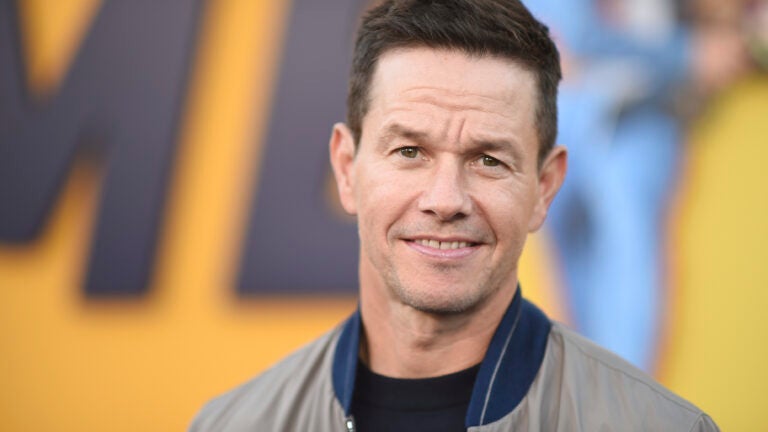 In an apparent townie homecoming, Mark Wahlberg paid a visit to his first job at a Stop & Shop in Quincy, bagging groceries and taking pictures with surprised customers.
The Dorchester native and popular film actor posted the video on Instagram Tuesday morning, saying in it that he had worked at the store as a 17-year-old in 1998 for $3.65 an hour.
And while many pointed out that the Dorchester-native was likely a decade off — Wahlberg would have been 27 in 1998, and had already released his breakout movie, 1997's "Boogie Nights" — the multi-millionaire's return to his roots, and request for his old job back, drew Bay Staters' attention on social media.
"Right here, this this is where the whole hustle all started," Wahlberg says in the video before he walks into the store. "[In] 1998 I was working at this Stop & Shop on Newport Avenue in Quincy, but they moved the store. I was bagging groceries, $3.65 an hour, while I was right up the street getting my drivers ed."
When he entered the store, Wahlberg was met with surprised customers asking for photographs as he attempted to bag groceries and ring up purchases.
"Hi, I'm bagging groceries. I'm getting my job back," he told a customer in the video.
The video drew a variety of responses, with some calling it "the most townie thing you'll see today," and others pointing out that Wahlberg had gotten his decades wrong.
@markwahlberg going back to the @StopandShop he worked at as a kid to bag groceries is the most townie thing you'll see today. #boston? @universalhub pic.twitter.com/kgWdYySIsr

— Brian Riccio (@wtfdic_hour) April 12, 2023
Had Wahlberg been working at the grocery store in 1988, his employment would have come at a troubling time for the now-movie star. That same year, Wahlberg was convicted of assaulting two Asian men. And a few years prior, a then-15-year-old Wahlberg and three friends were charged with chasing three Black children while throwing rocks and shouting slurs at them the day before harassing another group of Black children.
A spokesperson for Stop & Shop said that the video was not a paid advertisement and that the company could not comment further.
The video spot comes on the heels of two Dunkin commercials from Ben Affleck, where the Cambridge-native also tried out a new day job, in his case for the ever-popular donut and coffee shop.
Newsletter Signup
Stay up to date on all the latest news from Boston.com