Local News
Case of unruly Boston-bound passenger sent to FBI for review
The FAA has referred an incident in which a United Airlines passenger tried to open an emergency exit mid-flight to the FBI for possible criminal prosecution.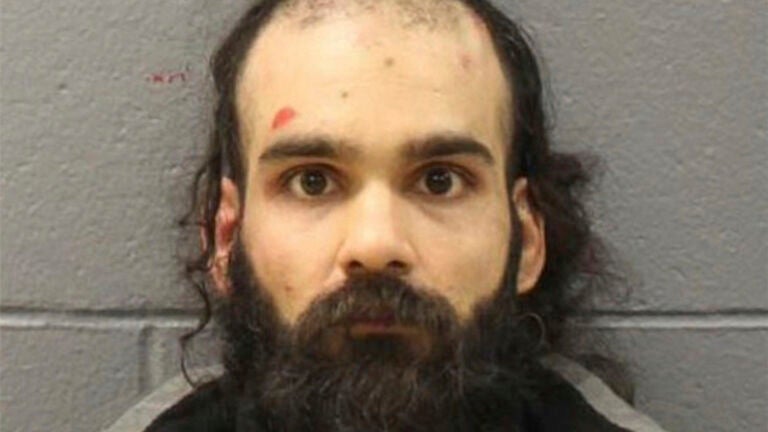 The Federal Aviation Administration (FAA) has referred a recent case of an unruly passenger on a Boston-bound plane to federal investigators.
The FAA announced Thursday it was sending the case of Francisco Severo Torres, 33, of Leominster, to the Federal Bureau of Investigation (FBI) to review for potential criminal prosecution.
Officials say on March 5, while aboard United Airlines flight 2609, Torres allegedly attempted to stab a flight attendant with a broken metal spoon and tried to open the aircraft's emergency exit door mid-flight.
Torres told investigators that he tried to open the emergency door to jump out of the plane and admitted to investigators that he knew other passengers would die if he did. He said he pulled the makeshift knife on the flight attendant in self-defense, because he believed the attendant was trying to kill him.
Acting FAA Administrator Billy Nolen, a former commercial airline pilot, said the agency has "zero tolerance for unruly behavior."
"If you act out on a plane, you should just stay at home because we will come after you with serious consequences," Nolen said.
Passengers on the United Airlines flight, which departed Los Angeles and was en route to Boston Logan International Airport, teamed up to tackle and subdue Torres. Passengers also captured the event on video.
Torres was arrested once the plane landed and appeared in federal court on charges of interference and attempted interference with flight crew members and attendants using a dangerous weapon.
The March incident is one of 17 cases the FAA referred to the FBI for review this week. The FAA investigates situations in which airline passengers become unruly once airline crews report them to the agency.
The FAA says instances in which passengers have disrupted flights with threatening or violent behavior have grown rapidly since 2021. That year, the agency saw a whopping 492% increase in unruly passenger reports compared to the previous year, with 5,973 incidents reported.
In 2022, there were 2,455 reports of unruly passengers, 831 investigations, 567 enforcement actions, and $8.4 million worth of fines levied.
"The FBI will continue to work with our FAA partners to ensure the safety of all passengers and to combat violence aboard commercial flights," said FBI Assistant Director Luis Quesada of the Criminal Investigative Division. "We remain committed to investigating all incidents that fall within FBI jurisdiction aboard commercial flights."
Newsletter Signup
Stay up to date on all the latest news from Boston.com