Local News
New pick for Easthampton superintendent backs out amid reported student concerns
Easthampton's first choice said his job offer was rescinded because he used the term "ladies" in a negotiation email.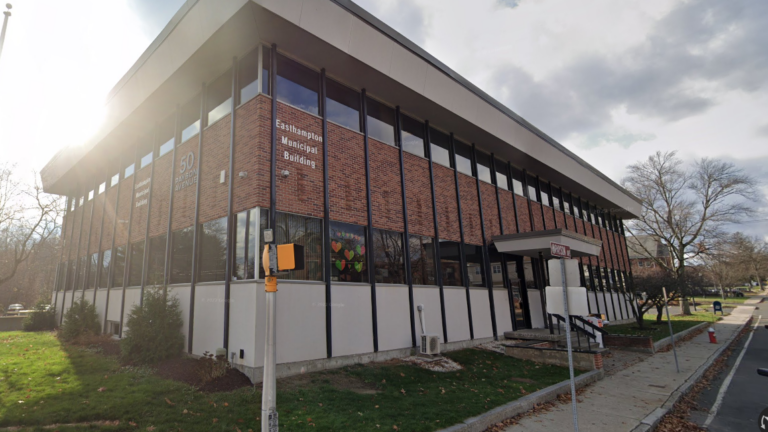 Easthampton Public Schools are still looking for a new superintendent. The district's latest choice has reportedly withdrawn her candidacy just a few days after being picked by officials.
The search began drawing widespread attention when the Easthampton School Committee's first choice for the job, Vito Perrone, said his offer was rescinded because he used the term "ladies" in a negotiation email.
Instead, officials voted last week to hire Erica Faginski-Stark, who currently works as Director of Curriculum and Instruction for Ludlow Public Schools.
But Faginski-Stark withdrew her name from consideration after students sent a letter to the city's mayor voicing concerns about her, the Daily Hampshire Gazette reported. Mayor Nicole LaChapelle said she reached out to School Committee Chairperson Cynthia Kwiecinski after receiving the letter. The specific concerns within the letter have not been made public.
Kwiecinski reportedly contacted Faginski-Stark last Thursday to tell her that the School Committee would be investigating the student claims further. Negotiations between Faginski-Stark and the School Committee were slated for Friday, but were subsequently canceled.
The School Committee said they would discuss the next steps in their search at a meeting scheduled for April 25, according to the Gazette.
Faginski-Stark was one of three finalists before officials chose to move forward with Perrone last month. But Perrone told the Gazette that negotiations broke down after he referred to Kwiecinski and Executive Assistant to the School Committee Suzanne Colby as "ladies" in an email.
"I was shocked," he told the paper. "I grew up in a time when 'ladies' and 'gentlemen' was a sign of respect. I didn't intend to insult anyone."
Perrone also reportedly made three requests during contract negotiations: that his annual salary for fiscal years 2025 and 2026 be negotiated and not be less than a cost of living adjustment, an extra four vacation days a year, and 40 sick days for his first year of employment and 18 each year afterwards. Perrone said he had accumulated a significant amount of sick days during his previous years working for Easthampton Public Schools, according to the Gazette.
Kwiecinski told the paper that there were "alarm bells" over Perrone's hiring.
"It is true that I was insulted by the familiarity with which the candidate addressed me and the committee's executive assistant in correspondence that was part of a salary negotiation," Kwiecinski said in a statement to the Gazette. "The salutation 'Ladies' raised concerns among most that the candidate might make administrators and teachers feel uncomfortable if used in the future instead of calling them by their names or titles."
Kwiecinski also reportedly said that Perrone's requests for vacation and sick days were "unacceptable," and took issue with the fact that Perrone could not be reached late at night after the Committee told him to expect a call.
More than 150 people rallied in support of Perrone, and an online petition calling for the entire School Committee to be recalled garnered more than 1,100 signatures.
Perrone, currently the interim superintendent of West Springfield Public Schools, told The Boston Globe Monday that he would "love to move forward in a positive way" if officials sent him a new offer. But the School Committee has reportedly not been in contact with Perrone since his offer was rescinded.
Newsletter Signup
Stay up to date on all the latest news from Boston.com