Local News
MSPCA puts pit bulls abandoned in Salem up for adoption after nursing them back to health
Sassy and BamBam are both believed to be five years old. Shelter staff say they are loving and friendly, despite their ordeal.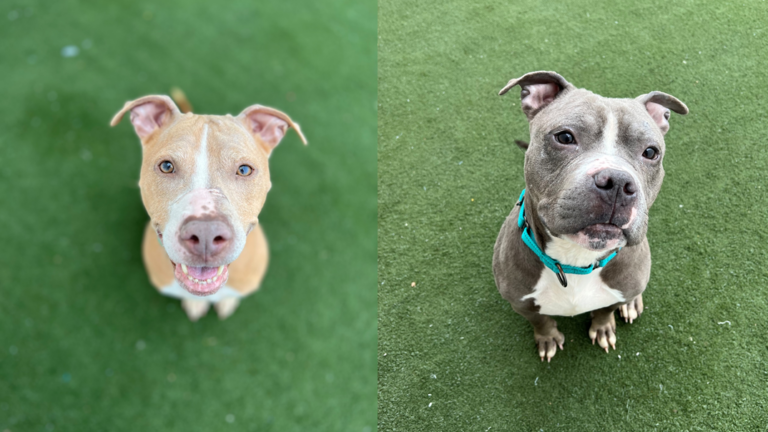 Last month, someone abandoned four malnourished pit bulls on the streets of Salem. Now, after a month of recovery, the MSPCA says three of the dogs are ready to be adopted.
On March 19, Salem police asked the public for help identifying the person who abandoned the dogs after they were found on streets across the city in the early morning. Police said the dogs were malnourished, dehydrated, and showed signs of abuse and neglect.
The MSPCA said Tuesday that the dogs were cared for by Salem Animal Control until April 7 when three were transferred to the MSPCA's Northeast Animal Shelter. It is unclear what happened to the fourth dog.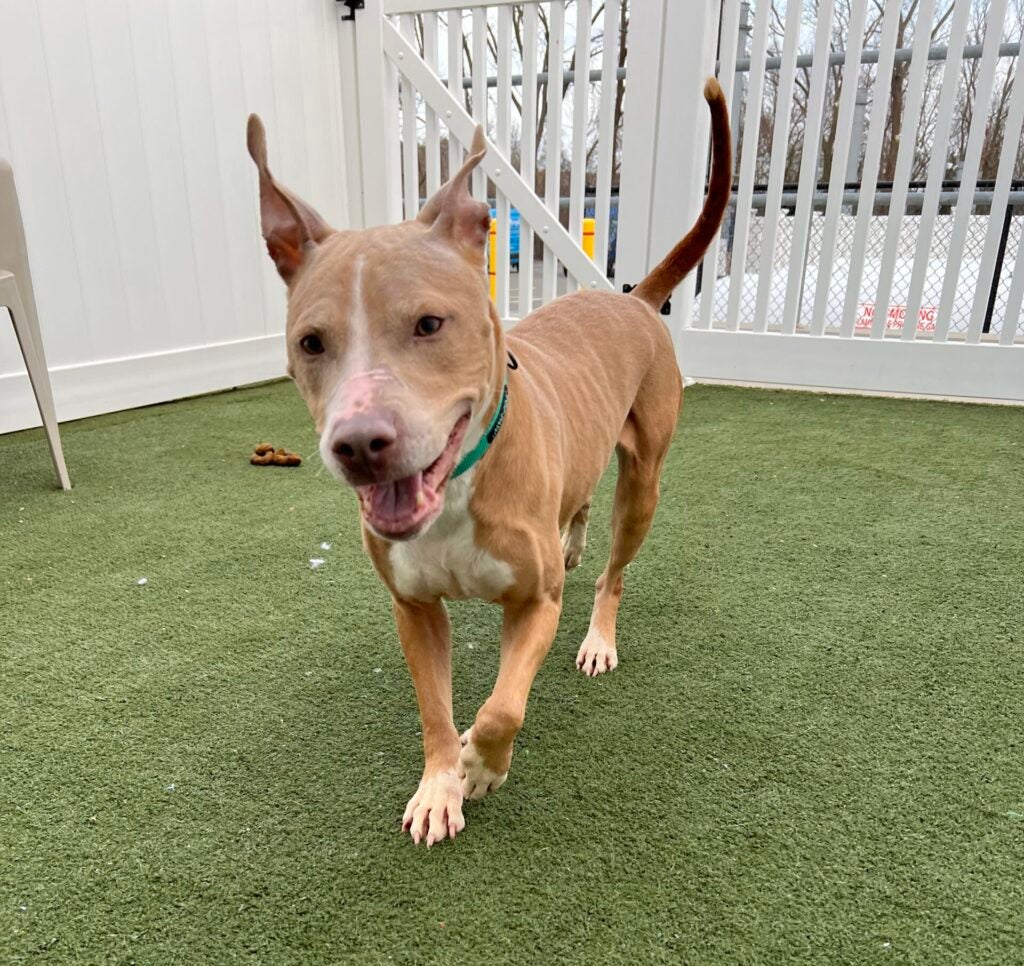 Two of the dogs – Sassy and BamBam – are now ready to find their furever homes, the MPSCA said.
The third dog – Pebbles – is expected to become available for adoption later this week.
"The dogs are all believed to be about five years old, and shelter staff say they're incredibly loving and friendly, despite their ordeal," the MSPCA said in an email.
The dogs are all back to a healthy weight, but Sassy and BamBam need dental work. That dental work can be done at an MSPCA Adoption Center Clinic after adoption, the MSPCA said.
As for who abandoned the dogs, Salem police did not respond to a request for information about developments in the case.
People interested in adopting Sassy, BamBam, or Pebbles should visit neas.org/adopt.
Newsletter Signup
Stay up to date on all the latest news from Boston.com