Local News
Cambridge company to begin offering wastewater monitoring for norovirus
Biobot Analytics has been surveilling Boston-area wastewater for COVID-19.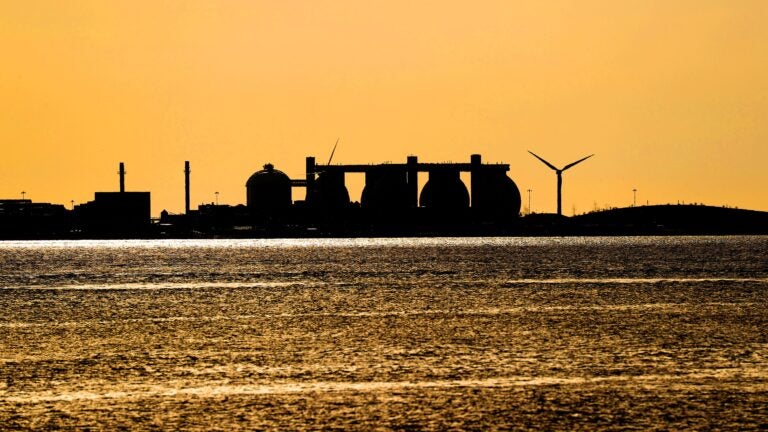 A Cambridge company that has been providing wastewater monitoring for COVID-19 to communities both locally and across the country is expanding its program to offer surveillance for another common illness — norovirus.
Biobot Analytics announced Wednesday it is expanding its infectious disease platform to offer wastewater monitoring for the highly contagious virus that causes vomiting and diarrhea.
In a statement, Biobot Analytics CEO Mariana Matus said that monitoring wastewater for norovirus will help communities make "informed public health decisions."
"Norovirus rates continue to be at a yearly high across the country," she said. "Wastewater monitoring provides equitable and inclusive data that can help public health officials prepare and respond more effectively to outbreaks.
"Currently, the [Centers for Disease Control and Prevention] doesn't require norovirus case reporting, so we are relying on a subset of voluntarily provided data, resulting in larger knowledge gaps about levels of disease than with other pathogens," Matus said.
According to the CDC, noroviruses are the leading cause of foodborne illness, and while outbreaks can occur at any time, they occur most often between November and April.
Biobot Analytics estimated that norovirus costs the economy about $2 billion annually in "lost productivity and healthcare expenses, with over 20 million illnesses every year."
The company said its norovirus monitoring will be available to existing customers starting in May through an "early access program" before it is opened up to other communities.
Newsletter Signup
Stay up to date on all the latest news from Boston.com