Local
Climate activists target wealthy Beacon Hill, deflating tires of 43 SUVs
The organization, Tyre Extinguishers, said they avoided hybrid, electric, and handicapped-marked vehicles.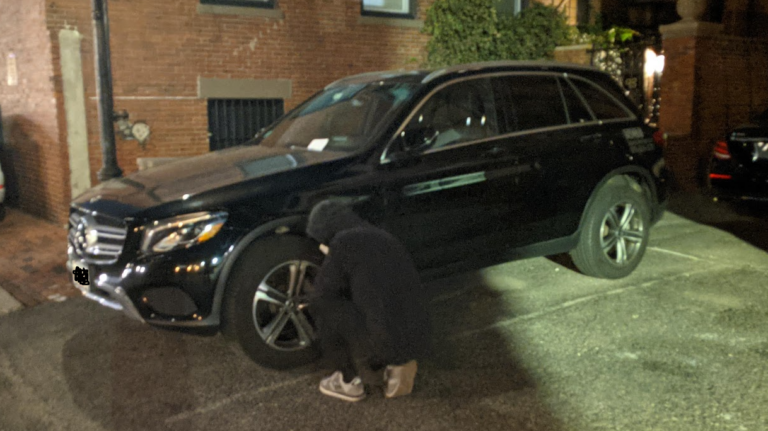 Urging SUV owners to seek alternative modes of transportations, climate activists say they deflated the tires of 43 SUVs parked on Beacon Hill Wednesday night.
The organization who took responsibility, Tyre Extinguishers, explained in a blog post that the move was their first display in Boston and said they only targeted "large, luxury, gas powered SUVs." The group detailed how they avoided hybrid, electric, and handicapped-marked vehicles and left leaflets on the SUVs explaining why drivers should seek alternative, environmentally friendly modes of transportation.
"SUVs and 4x4s are a disaster for our health, our public safety and our climate. Bigger and bigger cars are dominating our towns and cities, and all so a privileged few can flaunt their wealth," Tyre Extinguishers explained in a section of their website called "Why Are You Doing This?" "Because governments and politicians have failed to protect us from this danger, we must protect ourselves."
According to the Boston Police report, Officer Coleman Danilecki responded to a reported car vandalism around 8 a.m. Thursday morning near 144 Mount Vernon St. As Coleman continued his investigation, 10 victims approached him saying their cars had been vandalized. One resident said they were unable to attend a medical appointment due to the vandalism.
The report notes 19 vandalized cars on Mount Vernon Street, David G. Mugar Way, Pickney Street, Brimmer Street, Otis Place, and Cedar Street.
The report does not mention any deflated tires, just that several vehicles were "damaged/vandalized" and with several pieces of paper placed on the vehicles' windshield regarding the climate emergency.
"ATTENTION — your gas guzzler kills," the fliers read, The Boston Globe reported. "You'll be angry, but don't take it personally. It's not you, it's your car."
Tyre Extinguishers, who describe themselves as a decentralized network of activists who implore car users to seek alternatives, said they targeted Beacon Hill specifically because of the neighborhood's wealth.
"The activists took this action in Beacon Hill as it is one of the wealthiest neighborhoods in Boston to own a house," the organization wrote. "According to an Oxfam report in 2020 (7), the world's wealthiest 10% were responsible for about 50% of global emissions in 2015 and the top 1% are responsible for as much emissions as the world's poorest 50%, who will feel the brunt of climate impacts in terms of climate change and pollution despite contributing the least to the cause."
The organization has organized similar actions internationally, with activists posting images on Telegram of deflated cars in Germany, Italy, France, among other countries.
Newsletter Signup
Stay up to date on all the latest news from Boston.com