Local
Lt. Gov. Kim Driscoll makes radio appeal to recruit lifeguards
Driscoll, a former lifeguard, spoke on Magic 106.7 about the experience and current opportunities during a lifeguard shortage.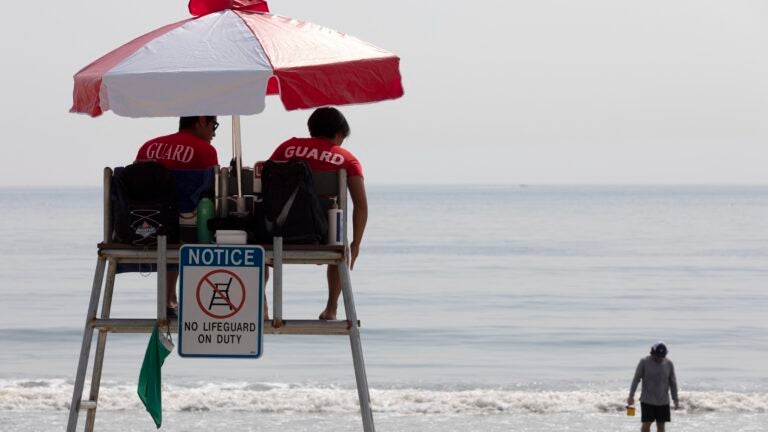 Before Kim Driscoll became lieutenant governor, and before she was mayor of Salem, she was a lifeguard. Now, as the state faces a lifeguard shortage that has persisted since 2022, Driscoll spoke on Magic 106.7 about her experience, and urged young people to take up the post.
As applications open for Department of Conservation and Recreation lifeguard positions for the 2023 season, the state is likely trying to avoid the pool shutdowns that resulted from last year's shortage.
In an effort to attract new lifeguards, the state is offering a starting wage of $22 per hour, which is $7 above the state's new minimum wage, according to DCR.
Sign-on bonuses of $500 will go out to those who apply before May 1, and $250 will be offered to those who apply between May 2 and July 1. The state is offering retention bonuses as well.
Driscoll told Magic listeners that lifeguarding was her first-ever job, and she enjoyed working as "part of a whole crew." She added that there is a certain expectation of leadership associated with the role.
"Obviously, we want people who are strong swimmers, but the job is so much more than that," she said. "You're really sort of an ambassador for the pool, or the beach, or the pond, wherever you might be."
In addition to lifeguarding positions, Driscoll said there are also openings for pool managers and swim instructors. In total, she said there are around 800 open positions the state is looking to fill.
Opportunities for growth are present in all of the positions, she said, and having the other roles filled will help make sure that there isn't too much pressure put on the lifeguards.
"If you're in a role like this, you are looked up to," Driscoll said. "You are somebody who can really, you know, be a mentor in an informal way."
Lifeguards also gain other important skills, Driscoll said, including Red Cross Certification and CPR training. At the same time, she said being a lifeguard is "not 'Baywatch.'"
While the role is not as dramatic as the show, with lifeguards constantly saving people, she said "it does feel good when you're able to help people." She just didn't have to do that too often.
"I used my whistle more than I had to actually jump in the pool," she said. "Thankfully for me, it wasn't truly life-saving."
The state is offering lifeguard certification opportunities as well, but lifeguards must be at least 16.
Those looking for a fun summer job with decent pay should apply, Driscoll said.
"We're really putting the word out," she added.
Newsletter Signup
Stay up to date on all the latest news from Boston.com