Local News
Reports: 4 Dorchester middle schoolers hospitalized after consuming edibles
This is the second time in six weeks that students from Dr. William W. Henderson K-12 Inclusion School have been hospitalized after consuming edibles.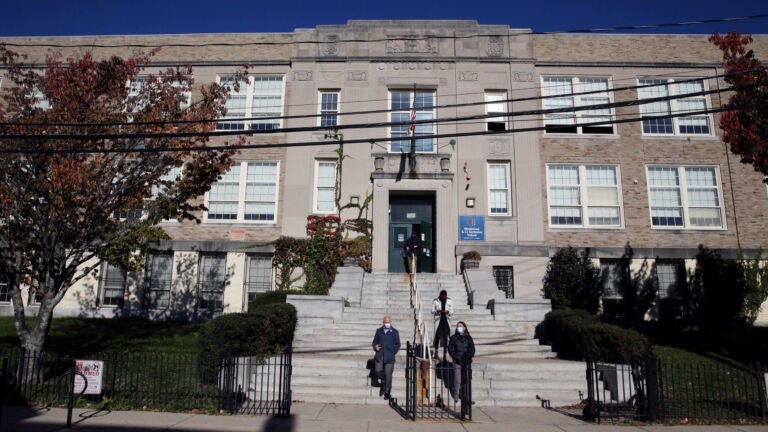 Four students from Dr. William W. Henderson K-12 Inclusion School in Dorchester were hospitalized Tuesday morning after ingesting what school officials and police believe to be cannabis-infused chocolate edibles, according to several reports.
After discovering the students had ingested the edibles, school personnel contacted first responders, who first arrived around 10:30 a.m., according to Boston 25 News. The school contacted the students' parents, BPS safety services, Boston Emergency Medical Services, and Boston police and brought the students to the school nurse, The Boston Globe reported.
"The health and well-being of all students and staff are our top priorities," Interim Head of School Stephanie Sibley said in a letter to Henderson Inclusion families. "As caring parents and guardians, you play a crucial role in helping influence your student's decisions around substance abuse."
Boston Public Schools spokesman Max Baker told the Globe the students were taken to the hospital "out of an abundance of caution," but declined to comment on whether the students experienced any medical symptoms.
This is the second time in the past six weeks where students from Henderson Inclusion have been sent to the hospital for consuming edibles, despite the schools reported efforts to inform students of the risks that come with drug use.
Officials are actively investigating the incident, Sibley said. She also noted that drugs and paraphernalia are strictly prohibited on school grounds and students may be subject to searches or disciplinary action by school staff if deemed necessary per the BPS Code of Conduct, according to the Globe.
Newsletter Signup
Stay up to date on all the latest news from Boston.com