Local
'Bend and snap' and congrats, Jennifer Coolidge tells local high school cast of 'Legally Blonde'
"I just have a good feeling about this for all of you," Coolidge told the Marblehead High thespians.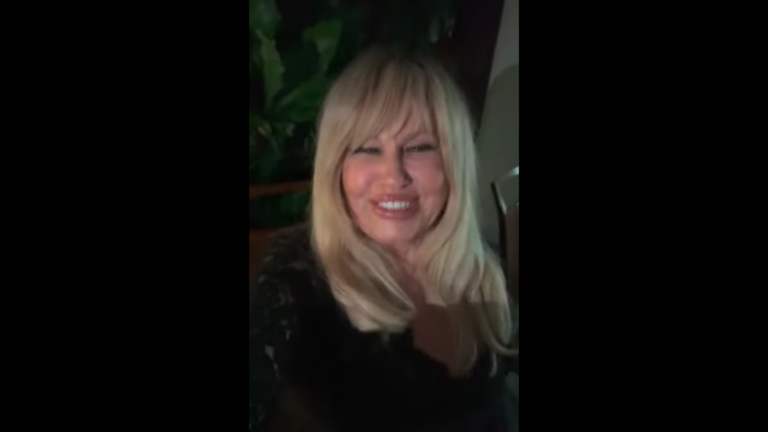 The cast of the musical "Legally Blonde" at a local high school was buoyed ahead of this past Saturday's performances by a message from one of the movie's lead actresses — Norwell native Jennifer Coolidge.
Coolidge, who played "Paulette" in the 2001 film, sent her personal congratulations via a video message to the Marblehead High School cast. In it, she made sure to remind them to "bend and snap," quoting one of the movie's famous scenes where Reese Witherspoon's character teaches Paulette how to seduce a man.
But how did Coolidge wind up singling out this production? Andrew Scoglio, a teacher for performing arts and chorus teacher at Marblehead High who co-directed the show, said one of the cast members had a personal connection to the Hollywood actress, also known for her work in HBO's "White Lotus," and her dolphin impersonations.
The student, Chloe Curtis, and her mother reached out to Coolidge and asked her to come to the show. While she intended to go — Coolidge even mentioned in the video that she had a ticket — she was unable to attend and sent the message instead.
"I know you had your opening night last night, I'm so excited for you," Coolidge said in the video," adding later, "I just have a good feeling about this for all of you. It's such a great show, and it might be the beginning of many careers."
She lamented that she could not attend, and singled out Chloe for her part as Elle Woods, as well as student Georgia Lloyd for snagging the role of Paulette.
Scoglio said he was skeptical at first that anything would come of Curtis' request, but was grateful something did. Saturday shows are commonly the hardest of a three-day run in terms of maintaining energy, he added, so this was perfect for lifting the cast's spirits.
"I was ecstatic and overjoyed to get this special treat from someone who made it big," he said about the video. "She's definitely a huge inspiration to me and definitely to all our students, the cast and crew, and the entire production team."
While Marbelead got singled out for its production, Scoglio said this was an important message for all students, including those in nearby Ipswich and Swampscott who have upcoming productions of their own.
"It just made it seem all more real that people are paying attention to our young artists like that," he said, adding that "the arts in school are very important."
Scoglio said Coolidge's message wasn't the only part of Marblehead's "Legally Blonde" that stood out. He mentioned that for the first time, a student designed all of the costumes in the show.
"Her name is Monica and she's a freshman," he said. "We've always had a professional costumer before. I can't believe that the student did it, let alone a freshman. So I'm super thrilled for her. She's probably gotten the least recognition and deserves quite a bit."
Newsletter Signup
Stay up to date on all the latest news from Boston.com