Local News
Nine stranded dolphins rescued from shallow waters off Cape Cod
Rescue teams saved a group of Atlantic white-sided dolphins that were stranded in Wellfleet and Barnstable.
Nine dolphins were rescued from shallow waters off Cape Cod earlier this week.
The news that these Atlantic white-sided dolphins were saved comes from the International Fund for Animal Welfare, which operates a Cape Cod-based marine mammal rescue team. Their efforts in Provincetown, Wellfleet, and Barnstable saved the animals over a two-day period.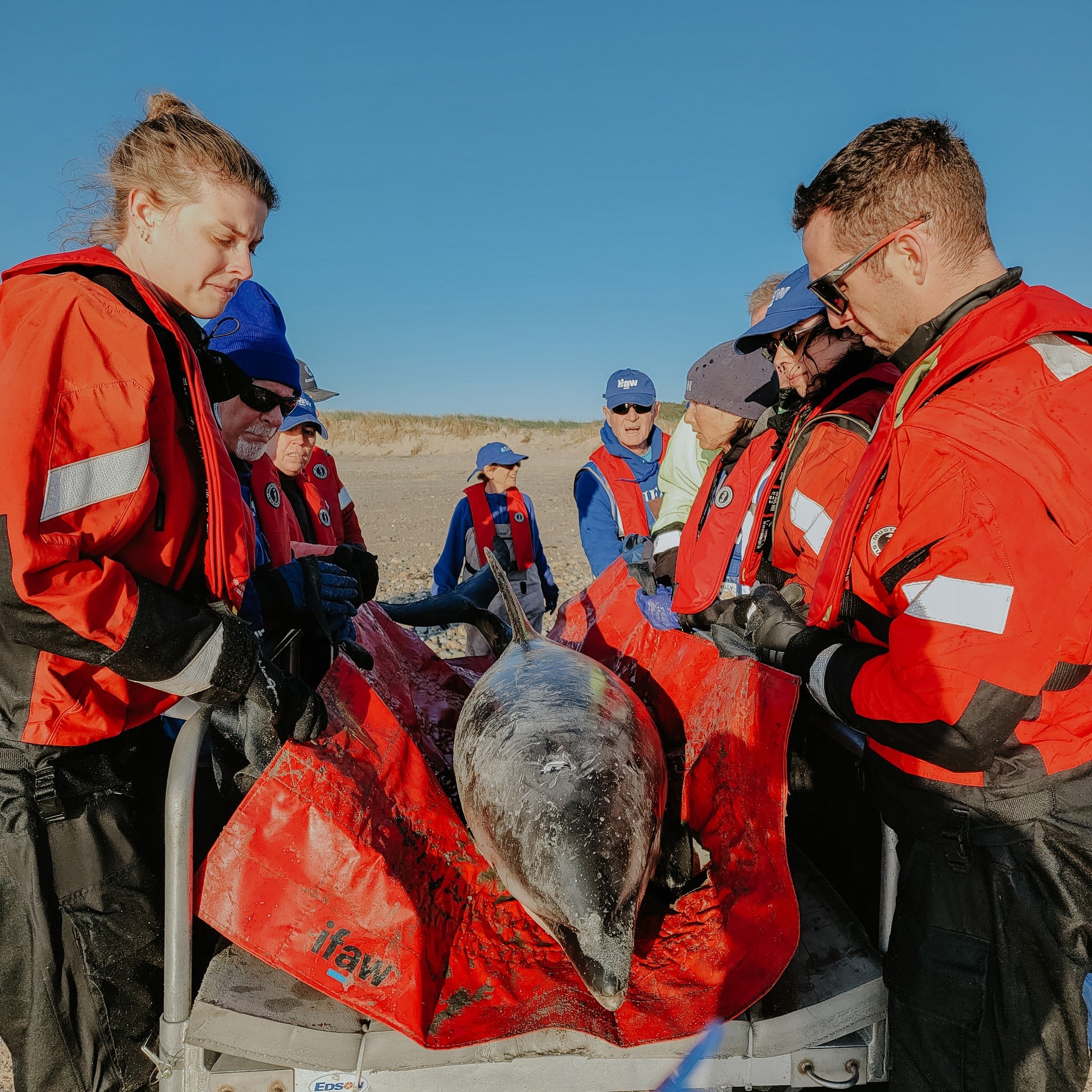 On Monday, nine of the dolphins were spotted swimming in Wellfleet Harbor's shallow waters. Although one swam off, the remaining eight were rescued from the shoreline. They received a health assessment, treatment, and were released into deeper waters not long after, according to IFAW.
But on Tuesday, one dolphin returned to shore. A rescue team used kayaks to herd it into a spot where they could more easily access the animal. It was then brought by the team to deeper waters.
Immediately after this, according to IFAW, another dolphin was seen in Barnstable Harbor. A team hopped back in their kayaks to seek it out. Simultaneously, one more dolphin was spotted in Wellfleet. The organization speculated that this could have been the animal that swam away on Monday before rescue efforts began.
The two rescue teams linked up, and the two remaining dolphins were loaded into a "custom-built mobile dolphin rescue vehicle," according to IFAW. They were brought to Herring Cove Beach in Provincetown, where they were released.
In total, three of the animals were outfitted with temporary satellite tags. These allow the IFAW to track the dolphins for close to two months.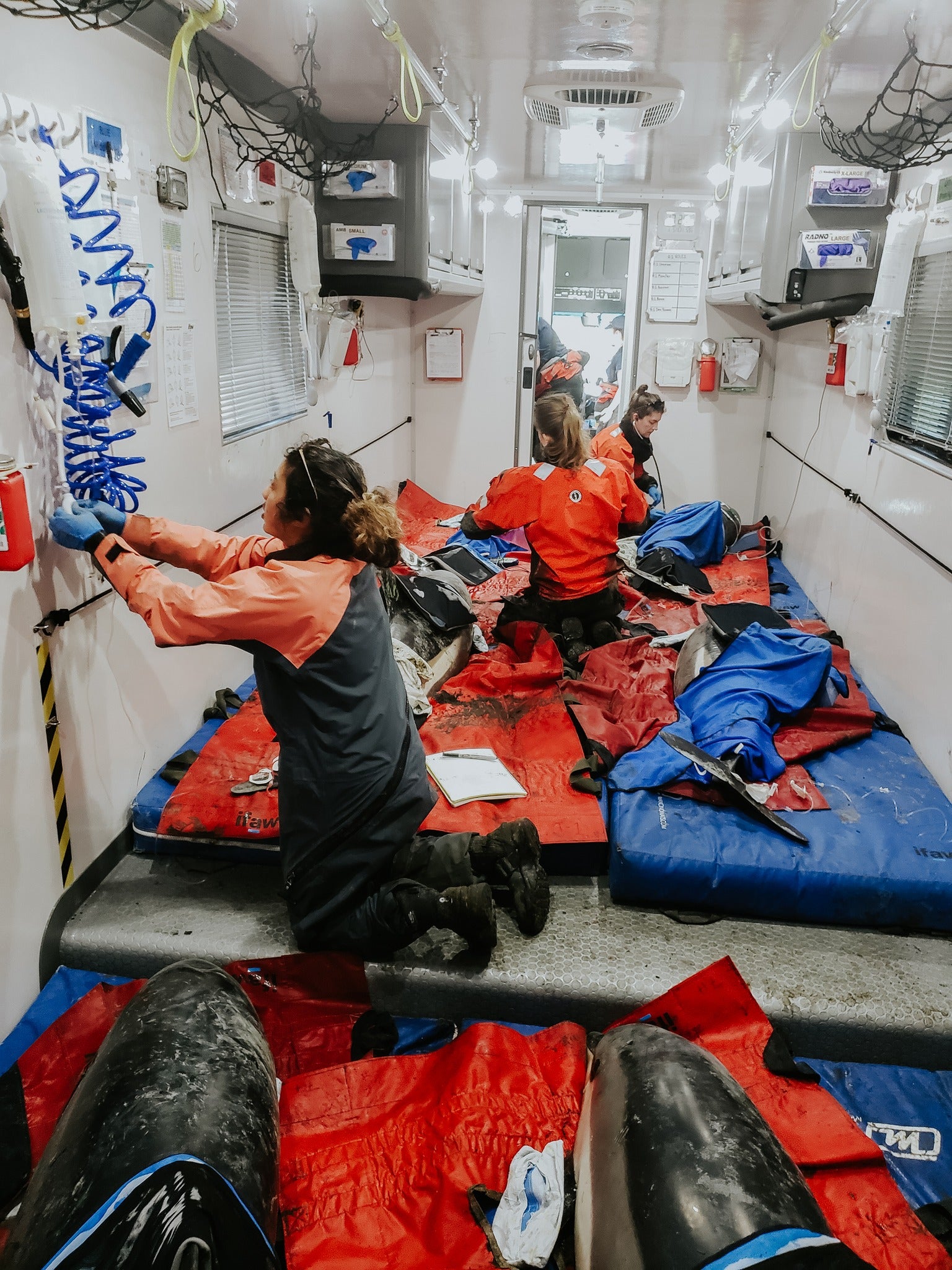 The dolphins released in Provincetown were seen "swimming happily off-shore," according to the organization.
Atlantic white-sided dolphins are found in the North Atlantic, along the coastline from Maine to North Carolina. They normally weigh between 360 and 505 pounds, and are eight or nine feet long, according to The National Oceanic and Atmospheric Administration.
They are fast swimmers that prefer to roam coastal waters in groups both small and large. Occasionally, Atlantic white-sided dolphins gather in groups of hundreds or a thousand. NOAA describes them as "gregarious," often jumping out of the water in acrobatic displays.
Last November, four pilot whales were euthanized after rescue efforts were unsuccessful. They had been stranded in poor weather on an Eastham beach.
A 12-mile stretch of Cape Cod shoreline has become a "global hotspot" for dolphin and whale strandings, according to IFAW. The organization has worked to save these animals for more than 20 years. Almost 80% of the stranded dolphins are able to be saved. In 1998, only about 15% were successfully saved.
Newsletter Signup
Stay up to date on all the latest news from Boston.com