Local News
Rep. Katherine Clark's daughter sentenced to year of probation following arrest, alleged assault of officer at protest
Riley Dowell was charged with assaulting a police officer in January and defacing a historic monument.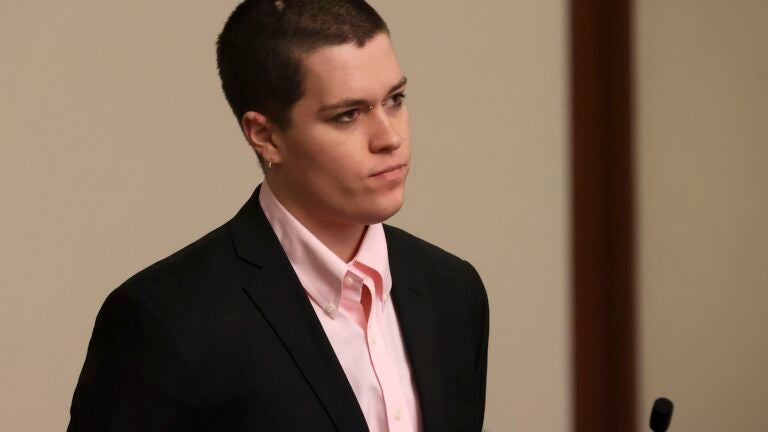 Rep. Katherine Clark's daughter, who was arrested in January on charges of assaulting a police officer, resisting arrest, and vandalizing a historic monument during a protest in Boston, was put on a year of pre-trial probation Wednesday, prosecutors said.
Riley Dowell will see the case against her dismissed if she successfully completes the conditions of her probation set in Boston Municipal Court, according to the Suffolk County District Attorney's Office. The conditions include completing 30 hours of community service, continuing individual therapy, making restitution to the City of Boston for the cost of removing spray paint on the Parkman Bandstand, and staying away from Boston Common.
Dowell must also write an apology letter to the Boston police officer she was accused of striking during her January arrest, which prosecutors said has already been completed.
She must complete a community-based program as well.
Prosecutors said that on Jan. 21, police officers responded to reports of a protest at the Parkman Bandstand on Boston Common where they observed Dowell spray painting the monument with the phrases "NO COP CITY" and "ACAB," an acronym for "All Cops Are Bastards." She allegedly resisted arrest by "flailing her arms, striking one of the arresting officers." Officers found spray paint in her backpack, and she had paint on her hands and jacket, prosecutors said.
She was charged with assault and battery on a police officer, vandalizing property, tagging property, vandalizing a historic marker/monument, and resisting arrest.
In January, Clark, the House Democratic Whip, released a statement on her daughter's arrest.
"I love Riley, and this is a very difficult time in the cycle of joy and pain in parenting," Clark said in the statement. "This will be evaluated by the legal system, and I am confident in that process."
Newsletter Signup
Stay up to date on all the latest news from Boston.com