Local News
Cleanup begins at site of fatal Newburyport explosion, as officials demand answers about the cause
"All we know is that it was part of a chemical process that they do continually every day and they're looking into the cause."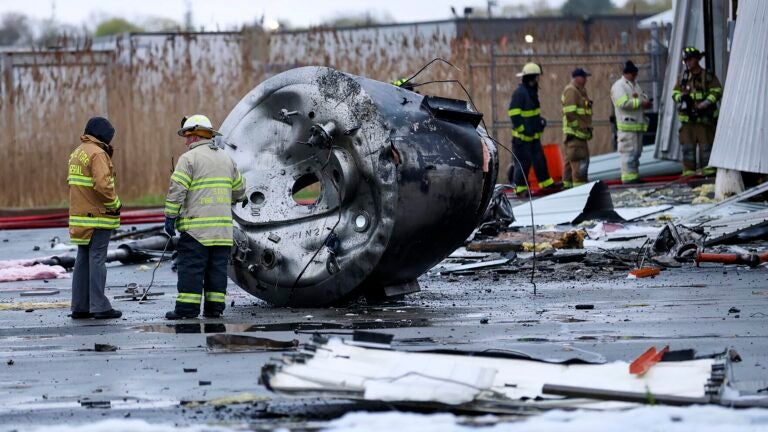 Safety crews began the cautious cleanup of hazardous materials at a factory in Newburyport on Friday, just a day after a violent chemical explosion killed a worker and injured four others.
Officials confirmed Thursday evening that the body of Jack O'Keefe, 62, of Methuen was located following the seven-alarm chemical explosion.
Seqens, formerly known as PCI Synthesis, is a pharmaceutical manufacturing company.
"First and foremost is to mitigate the hazardous materials that remain," Newburyport Deputy Fire Chief Barry Salt told reporters Friday morning. "There are still uncontained drums of solvents that were part of the process of manufacturing."
Salt said there were a number of 55-gallon drums containing chemicals, including methane and isopropyl alcohol, which were compromised during the explosion.
Emergency crews were focused on locating O'Keefe on Thursday, so Friday's efforts will focus on carefully separating the hazardous materials from the building debris, he explained.
Salt emphasized that though the air will continue to be monitored, there is no threat to the public at this time.
The cause of the explosion remains under investigation.
"All we know is that it was part of a chemical process that they do continually every day and they're looking into the cause," Salt said. "It'll be a well-involved investigation to find out exactly what happened, why and how."
Emergency crews responded to the scene at 9 Opportunity Way around 12:45 a.m. Thursday, according to a release from the Newburyport Fire Department.
When firefighters arrived, they could see heavy fire and smoke coming from the building. An industrial-sized vat from inside the factory had blown through the roof, and was sitting in an adjacent parking lot when firefighters arrived.
Five people were working in the building at the time of the explosion, fire officials confirmed. Four of them were taken to a local hospital for treatment and released that day. The body of the fifth worker was recovered at about 5:30 p.m., according to Newburyport's Acting Fire Chief Stephen H. Bradbury III.
The explosion caused major structural damage to the building, which hampered firefighters and technical rescue crews in their search for the fifth worker, officials said.
Meanwhile, the victim's family and friends are in mourning over the tragedy.
Billy Carter told WHDH that he was O'Keefe's best friend of close to 50 years, saying they were godfathers to each other's children and "We did everything together."
"Life's too short," added Kaelin Carter, O'Keefe's goddaughter, according to WHDH.
"It's horrible, it's terrible," Billy Carter said, WHDH reported. "I wouldn't wish this on anybody."
In a statement shared by WCVB, a spokesperson for Seqens said the company is "extremely shocked" by the incident.
"We are deeply saddened to report that a long time member of our family died during the accident," the spokesperson said, the news station reported. "The entire group and its employees are extremely shocked by this accident. At this tragic moment, all our thoughts and prayers are with our friend and colleague and his family during this difficult time."
The spokesperson went on to emphasize that the safety of the company's employees is "top priority" and protocols and procedures are put in place to prevent such incidents from occurring, WCVB reported.
"We are fully committed to working closely with the authorities and relevant agencies to determine the cause of the incident," the statement continued, according to WCVB. "Again, we want to thank the first responders for their quick work and renew our support for the family."
'We need answers'
Sen. Edward Markey called the explosion "horrifying" and, in a joint letter with Sen. Elizabeth Warren and Rep. Seth Moulton, called on Seqens to provide details about the timeline and cause of the explosion, as well as explain its past history of OSHA violations.
There were chemical explosions in 2020 and a chemical fire there in 2021, as reported by The Daily News of Newburyport. No one was hurt in either incident.
The Democrat noted on Twitter that Thursday's incident was "just the latest avoidable disaster at this facility, following years of serious violations, fines, and explosions. 3 disasters in 3 years is 3 too many. We need answers."
In previous years, the Occupational Safety and Health Administration has also fined the company for "serious" workplace violations, and the Environmental Protection Agency has accused the facility of violating numerous federal and state hazardous waste laws, The Daily News reported.
"There is clearly a documented history from OSHA of negligence committed by this nonunion company towards the safety of its workers," said Al Vega, chief of strategy & engagement for the nonprofit Massachusetts Coalition for Occupational Safety and Health in a statement yesterday, prior to the recovery of O'Keefe's body.
"We at MassCOSH are saddened to see that Seqens ignored these many warnings from OSHA, and that this continued negligence sent four workers to the hospital and led to one worker who is still yet to be found by a rescue team," Vega continued. "We hope that an ensuing investigation from OSHA will hold this company accountable and deter other employers from failing to protect their workers against similar chemical incidents and hazards."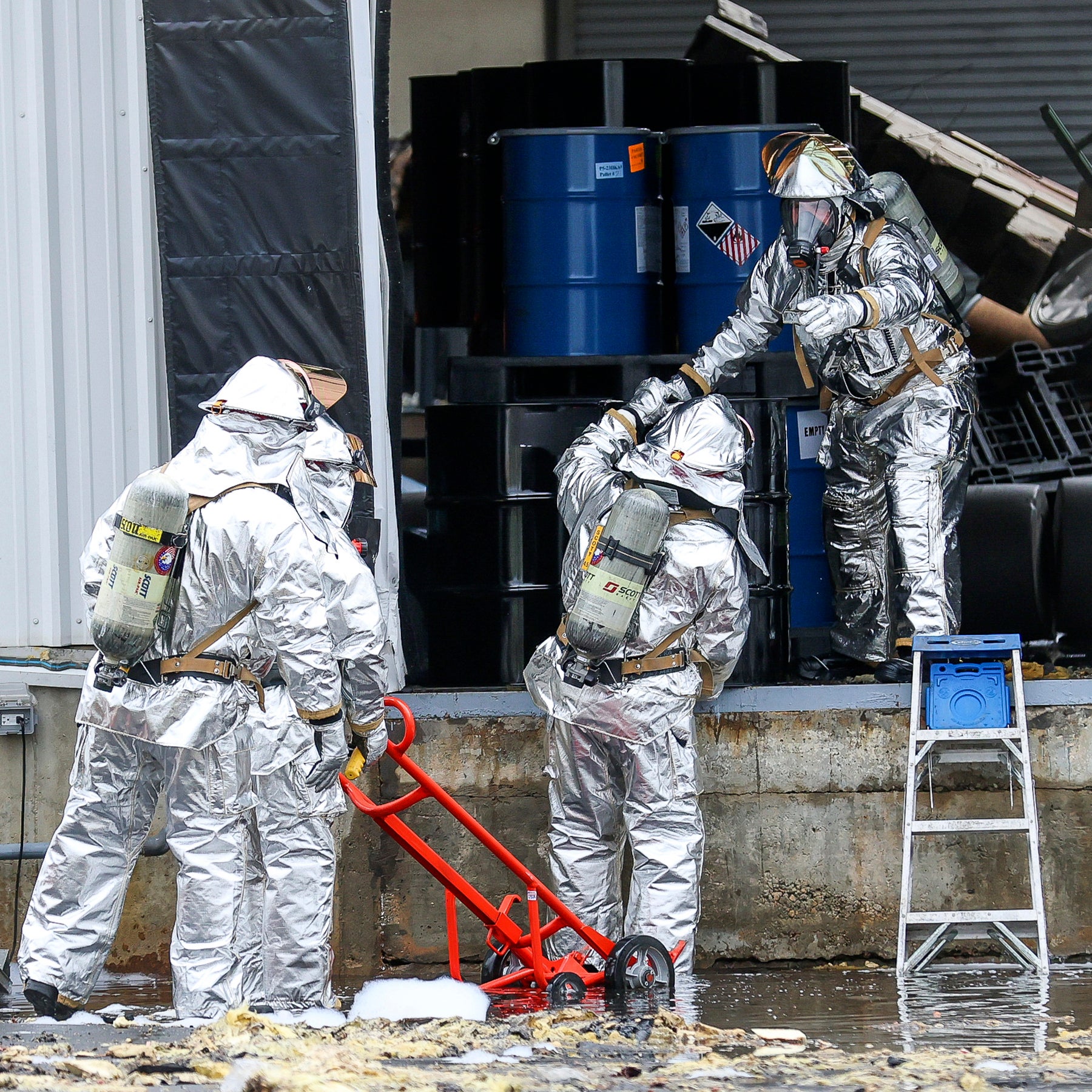 Newsletter Signup
Stay up to date on all the latest news from Boston.com