Local
Dump truck rollover slows traffic on both sides of I-95 in Lexington
The rollover caused a dirt spill that spanned both sides of the highway, shuttering several lanes of traffic.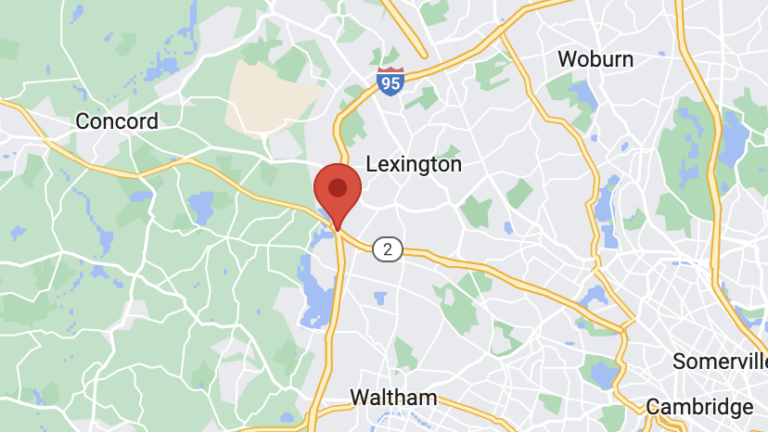 A dump truck rollover on Interstate 95 in Lexington backed up traffic on both sides of the road Monday afternoon, also leaving part of the highway coated in dirt.
The rollover occurred near Exit 45B on I-95 northbound, leaving two southbound lanes and one northbound lane open to traffic, according to the Massachusetts Department of Transportation.
The Massachusetts State Police said the crash resulted in injuries, though it was not immediately clear who had been injured, or how severely. A state police spokesperson did not immediately respond to an email seeking clarification.
Lexington Firefighters Local 1491 wrote on Twitter that one person was injured and taken to a nearby hospital. The union also shared photos documenting the "extensive cleanup" at the scene.
MassDOT reported that the rollover resulted in a dirt spill; Massachusetts State Police said the truck was hauling rocks.
At 4:30 p.m., state police announced that all southbound lanes were open but northbound closures were still in effect.
Newsletter Signup
Stay up to date on all the latest news from Boston.com