Local News
Brigham and Women's just got a $100 million gift. Here's what they're doing with it.
"This will amplify our ability to improve the quality of patients' lives across the country and around the world."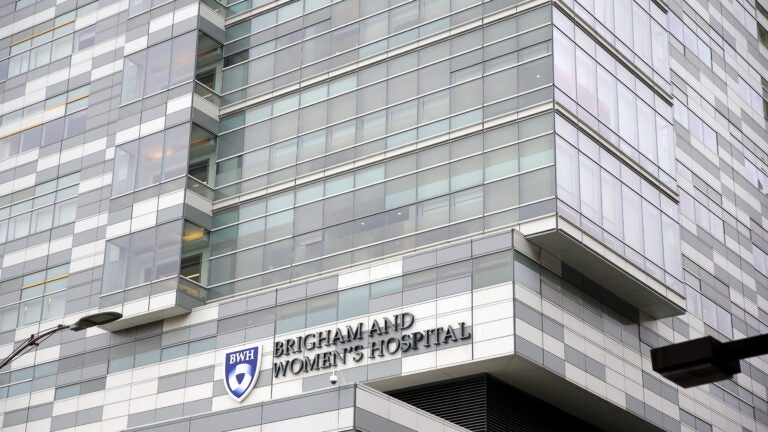 Brigham and Women's Hospital announced Tuesday that it has received the largest donation in its history — $100 million — which will be used to establish a new institute focused on immunology and inflammation.
The landmark donation from biotechnology entrepreneur Gene Lay, the founder and CEO of BioLegend, Inc., was made through the Laygend Foundation, according to the hospital. With it, the hospital plans to establish The Gene Lay Institute of Immunology and Inflammation, where research will focus on "basic understanding of immune-mediated diseases, aging, and cancer and translation of this knowledge to the development of new immunotherapies," the hospital said in a press release.
Dr. Robert Higgins, president of the Brigham and executive vice president of Mass General Brigham, said in a statement that the hospital is honored to receive the donation, calling it both historic and "visionary."
"This will amplify our ability to improve the quality of patients' lives across the country and around the world," he said. "We're thrilled to be part of this pivotal moment in the field of medicine."
The institute will convene core and affiliated faculty and trainees at the Brigham, Massachusetts General Hospital, and Harvard Medical School around the three areas of "basic science, translational science, and technology."
It will also provide training opportunities for affiliated students and fellows "to support immunology innovators of the future."
The institute will be led by Dr. Vijay Kuchroo, an immunologist and principal investigator at the Brigham.
"During the past several decades, the astounding rise in inflammatory diseases has made it increasingly clear that chronic inflammation is a root cause of many diseases — not only allergies and autoimmune diseases, but also cancer and neurodegenerative, cardiovascular, and metabolic diseases," Kuchroo said in a statement.
"This transformative gift and investment will allow some of the best immunologists of our time to address this epidemic head-on and build new knowledge to promote basic understanding for preventing and treating immune-mediated diseases," he said.
Newsletter Signup
Stay up to date on all the latest news from Boston.com